With the end of the 2021-2022 school year and 2022 legislative session quickly approaching, we again enter a season of change. This time of growth and transition also includes exciting developments like the start of the new voyage for Hōkūleʻa and Hikianalia to Tahiti. Not only is the return to voyaging after pandemic disruptions a cause of celebration, but the focus of this voyaging on training next generation voyaging leaders is especially fitting as we look to our young people to help guide our world into a more compassionate and connected future.
---
Opening Message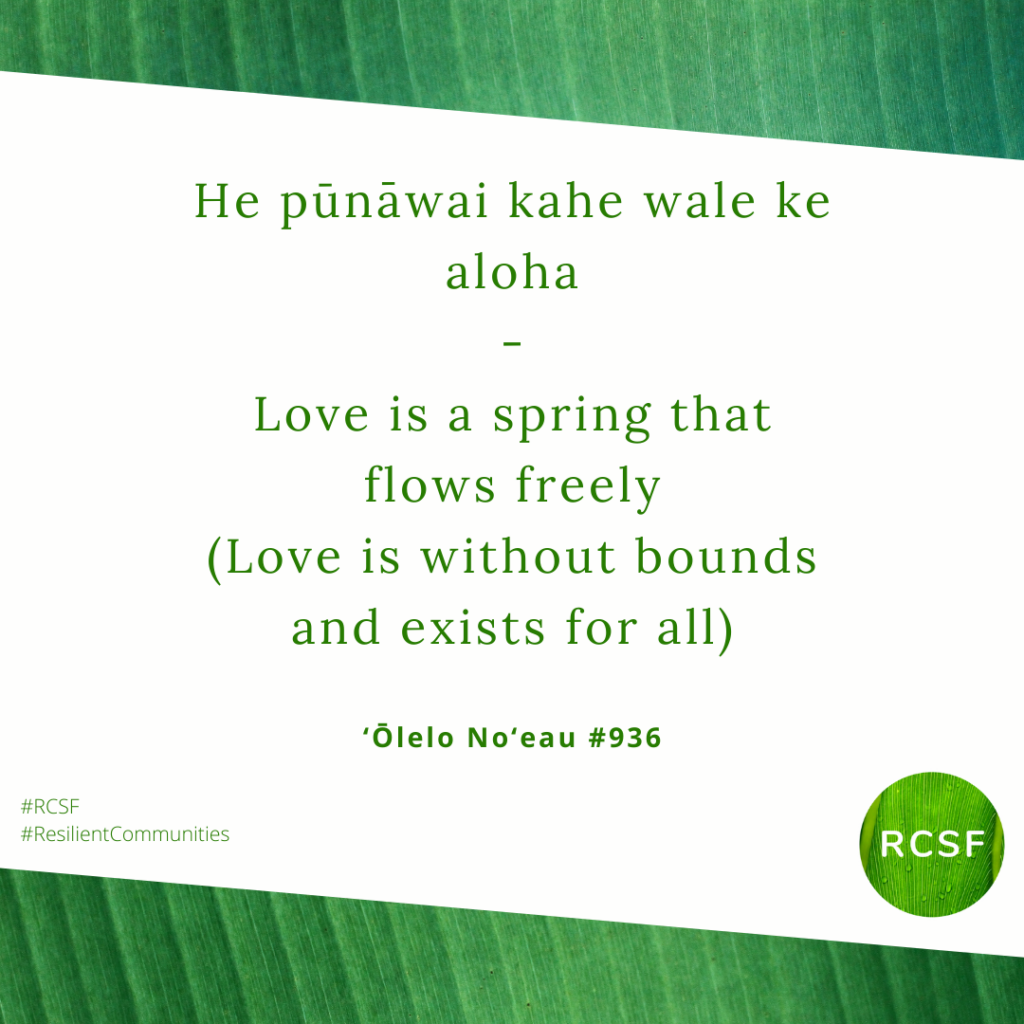 ---
Mahalo message
Hā Ola: 'Ohana Resiliency Program
We are eager to thank and celebrate our partners leading the Hā Ola component of the RCSF project. Hā Ola provides students and families access to culturally appropriate and integrated support services. The RCSF project has partnered with a local health center to support each partner school. Each 'ohana will be supported by an ʻOhana Navigator and will work collaboratively toward their goals. With a culture of health, Native Hawaiian values at the core of the delivery, effective support will be strengths-based to help family members and others successfully navigate life situations.
Waiʻanae Coast Comprehensive Health Center (WCCHC)
Hā Ola partner Waiʻanae Coast Comprehensive Health Center is leading the way, helping to strengthen the connections between school, community, and family in powerful ways. One of their inspiring initiatives is the effort to help the Leeward Coast community nurture their own health care professionals through a cohort program out of the UH Hilo School of Nursing but based in Waiʻanae. This partnership between WCCHC and UH Hilo has been ongoing since 2013, starting with a grant lasting 4 years, after which WCCHC and UH Hilo continued the partnership both supporting the BSN Program. As an RCSF project partner, their service delivery in the Hā Ola program is unique as they are utilizing the nursing students to serve as ʻOhana Navigators. This is a powerful opportunity to include some family strengthening and prevention work in their healthcare education.
This work is in addition to the incredible offerings WCCHC provides the community on a regular basis. For example, the Native Hawaiian Traditional Healing Center promotes traditional Native Hawaiian healing and cultural education, practices, and traditions. The primary practices of the Native Hawaiian Traditional Health Center includes Lomilomi (Hawaiian massage therapy), Lāʻau lapaʻau (herbal medicine), La'au Kahea (spiritual healing), and Hoʻoponopono (conflict resolution). WCCHC has also fought hunger through efforts like the Kupuna Pantry, ensuring that some of our most vulnerable community members have the nourishment they need.
Mahalo nui to Waiʻanae Coast Comprehensive Health Center in their support to partner school, Waiʻanae elementary and the entire Leeward Community!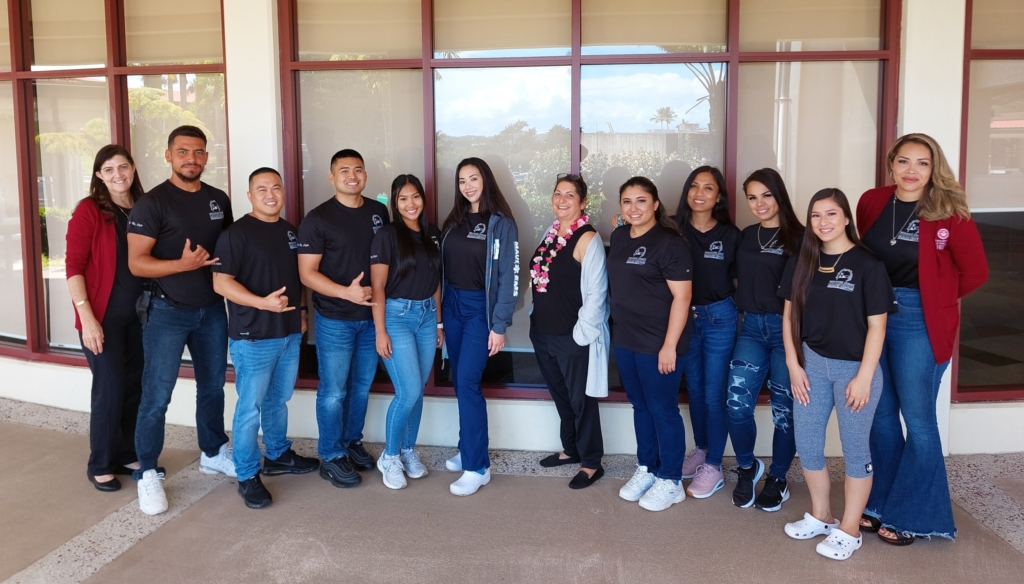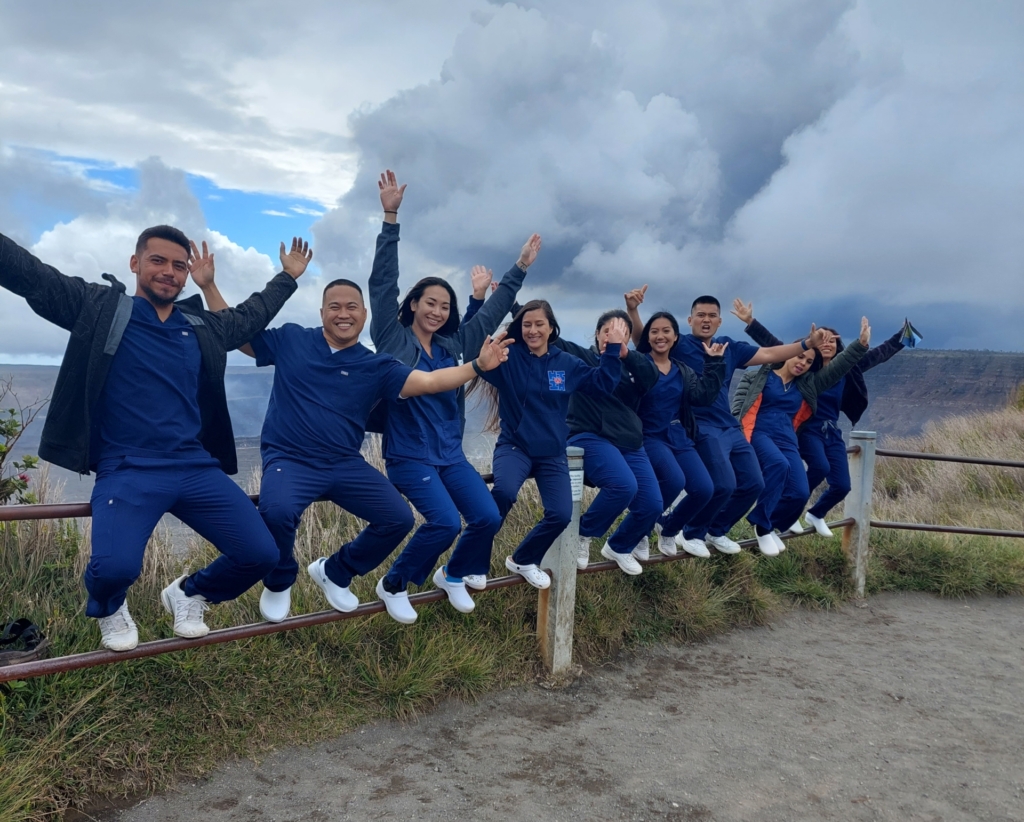 ---
Highlights from RCSF members
We are grateful for the diverse community leaders who make up the RCSF project, as they are leading change in their own unique ways. Here are a few recent highlights:
RCSF partner and trainer Danny Goya was named as a trustee for Lunalilo Home, where he will bring his human-centered expertise to this important institution for kupuna.
The Act 209 Trauma-Informed Task Force facilitated a keynote panel at the Institute for Violence, Abuse and Trauma conference on Wednesday, March 30th entitled; The First State Effort to Convert Hawaii to become a Trauma Informed State. The panelists included RCSF partner Kehau Luʻuwai, principal of Paia Elementary. She was joined by Mark Patterson, Administrator at Hawaii Youth Correctional Facility, Kimmy Takata, Peer Specialist at Puʻa Foundation, and Josie Howard, Executive Director at We Are Oceania. Principal Luʻuwai shared about the strengths of her school community and how cultural practices have helped build resilience to usher her students, staff and administration through the pandemic. She also shared about the trauma-informed care work they have been embarking on over the past year through trainings, technical assistance, monthly support through calls, and connection to resources beyond her school community. Her staff has continued to build upon the trauma-informed principles by addressing workforce development and a focus on organizational self-care to better respond to the needs of all those who are impacted by the ongoing stress. Principal Luʻuwai brought a much needed and appreciated first-hand account of both the strengths and needs of her community and provided a strong message about the need to come together and build pilina to create wellness for ourselves, our students and our communities.
A participant of Ceeds of Peace's Girls Talk Back program joined fellow local students and former first lady Michelle Obama's for a special roundtable at Mānoa Heritage Center.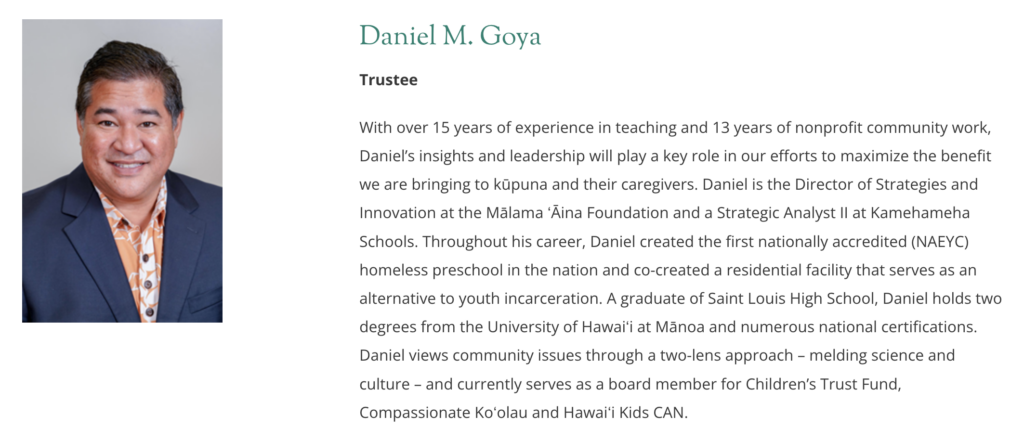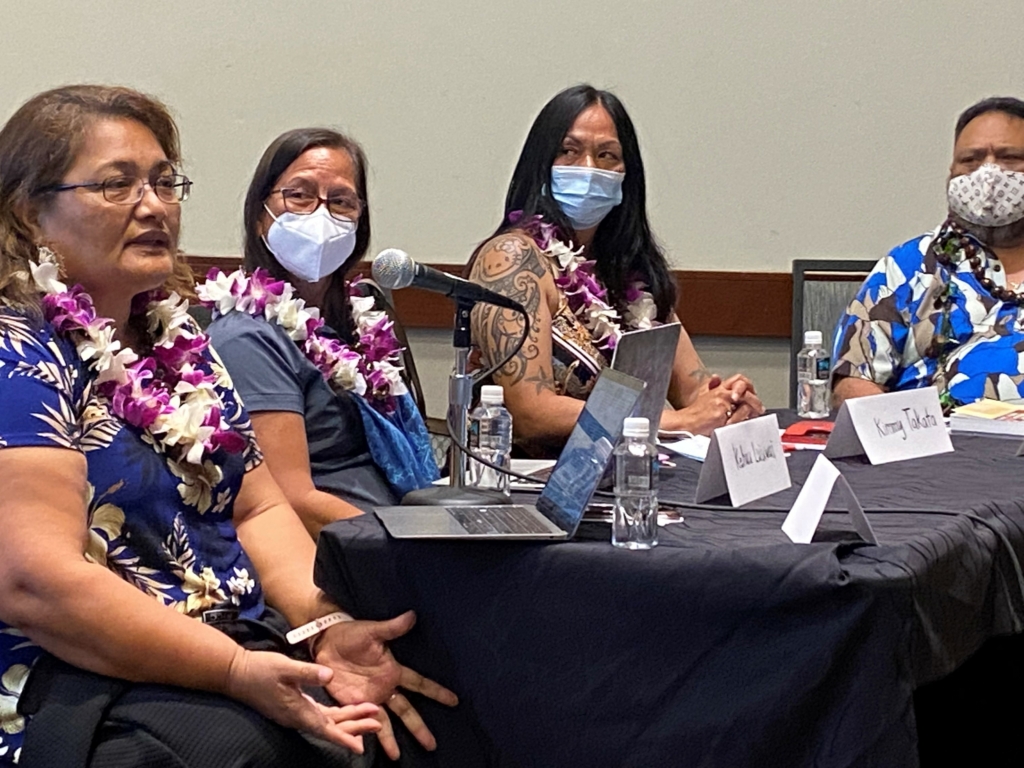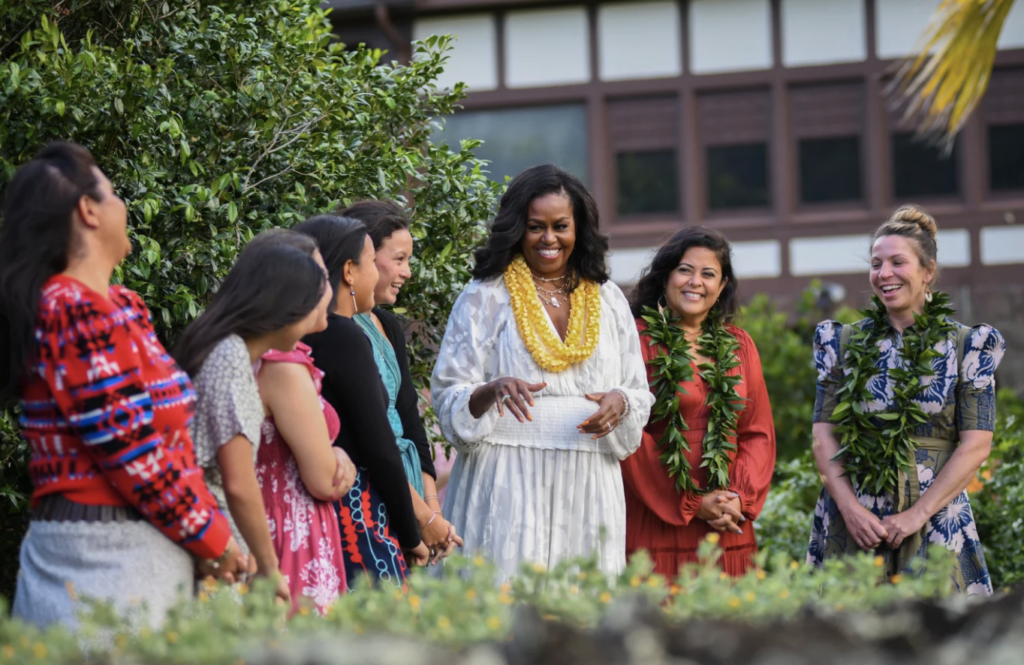 ---
Policy update
Legislative session wraps up at the end of April, and several bills followed and supported by RCSF members are still alive. The next big hurdle for the below bills is to make it through conference committee, where members from the House and Senate meet to negotiate and work through differences until they reach consensus. After that, both full chambers will vote on the final drafts and send the bills to Governor Ige for his signature. Mahalo to everyone who has submitted testimony or reached out to legislators to urge support.
1) SB2482 SD1 HD1
Establishes a temporary office of wellness and resilience within the office of the governor. Authorizes the office of wellness and resilience to address issues and implement solutions to improve wellness and resilience, including issues and solutions identified by the trauma-informed care task force. Appropriates funds. Sunsets on an unspecified date.
2) SB2818 SD2 HD1
Establishes the position of summer learning coordinator within the department of education. Makes an appropriation to fund the position.
---
Resilience Resources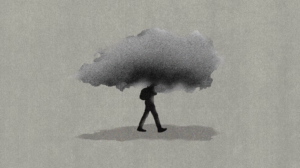 The Atlantic looks at four forces likely behind the troubling worsening of youth mental health.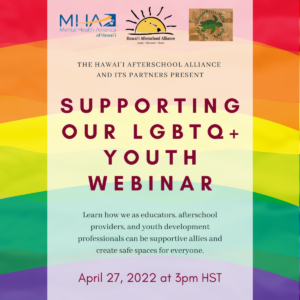 Catch this great presentation hosted by RCSF partner organization Hawaiʻi Afterschool Alliance on April 27 at 3pm HST. Session will address the struggles that LGBTQ+ Youth individuals face and how educators, afterschool providers, and youth development professionals can be supportive allies and create safe spaces for everyone.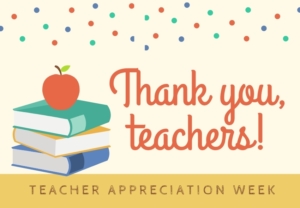 Teacher Appreciation Week is coming up already for the first week of May. Here are some ideas on ways you can help show your gratitude for the amazing educators in our local communities.
---
Take Action
The long-term goal of the Resilient Communities, Schools and Families project is to build long-term resilience, well-being and community abundance. As such, the project goes beyond communities and children merely surviving difficult situations, but instead finding their own strength and thriving. We hope to cultivate a spirit of hope and possibility to support the holistic wellbeing of the students of today and tomorrow. Please let us know if you can join this movement.
Don't forget to follow the project on social media!
Facebook (Designed as a group vs page to enable more community discussion and engagement): https://www.facebook.com/groups/resilientcommunityhi
Twitter: @RCSFHawaii
Instagram: @ResilientcommunityHI
---
Consortium Partners

---
Mahalo!
This work is a true community effort and is made possible through the generous support of our partners, including:
Hawaiʻi Resilience Fund at the Hawaiʻi Community Foundation
The Harry and Jeanette Weinberg Foundation
U.S. Department of Education Native Hawaiʻi Education Program #S362A210059