As we close out Emotional Wellness Month this October, we're proud of the resilience of our kids, families, educators, and communities. While there is still lots of work to do, our kids are starting to get back on track academically and in their social and emotional well-being, thanks to the support of many caring individuals. After the trauma and challenges of the last few years, we are optimistic about the growing collective energy to help our kids and families survive and thrive better than they were before the COVID-19 pandemic.
---
Opening Message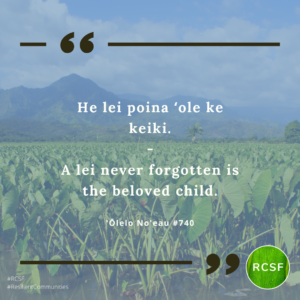 ---
Sharing our story
The RCSF partnership is focused on both supporting our five partner schools and promoting a more holistic, compassionate, and community-based vision for education across the whole state. Please let us know if you'd like a member of our team to come speak (in-person or virtually) at an event or school. Share as many relevant details as possible. Here are a few recent engagements:
Schools of the Future Conference
Dawn Rego-Yee, Trish Papalimu, and Tia Hartsock from our team led a workshop for educators at the 2022 Schools of the Future Conference, which is one of the largest annual education convenings in Hawaii. The team introduced the core concepts of the Community Schools model, led a community asset mapping exercise grounded in the concept of the ahupua'a, provided strategies to mitigate the impact of burnout and compassion fatigue, and helped everyone connect through metaphorical and literal lei-making exercises.
Policy Innovators in Education (PIE) Network Summit
Team member David Sun-Miyashiro also spoke on two panels at the PIE Network Summit in New York City as a way to share out the unique ways the Hawaii community has come together to support kids, families, and schools. He spoke about how the RCSF partnership promotes concepts like ahupua'a and community abundance, and how students everywhere can benefit from increased community integration into schools.
Upcoming event – November 3: Hawai'i becomes a Trauma Informed Care state . . a blueprint in becoming a wellness and resilient state through the power of collective voices
The Hawaiʻi Children's Trust Fund is hosting a webinar at 9am on Thursday, November 3 with team members Tia Hartsock and Danny Goya on building wellness and resilience at a system level through policy.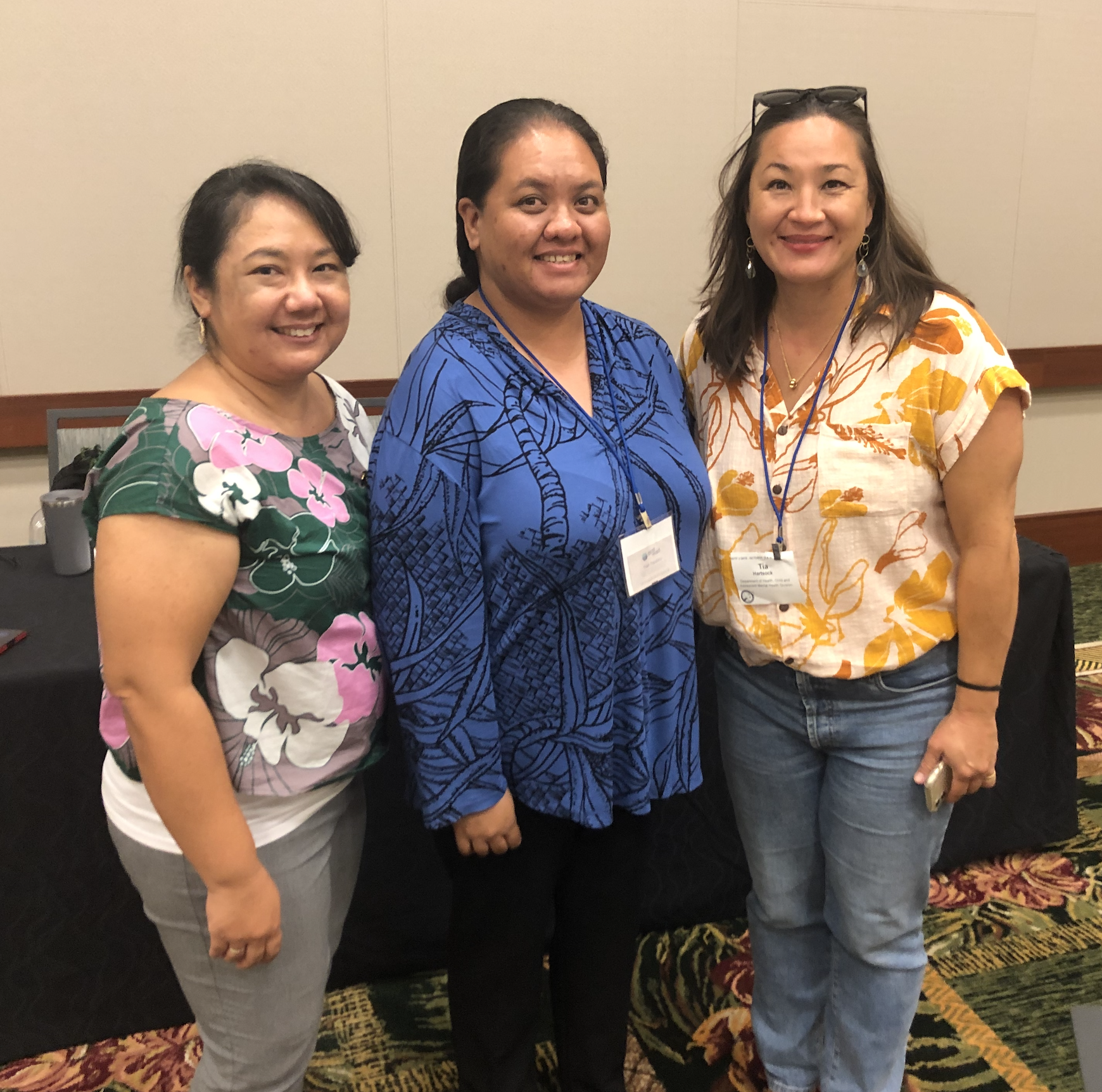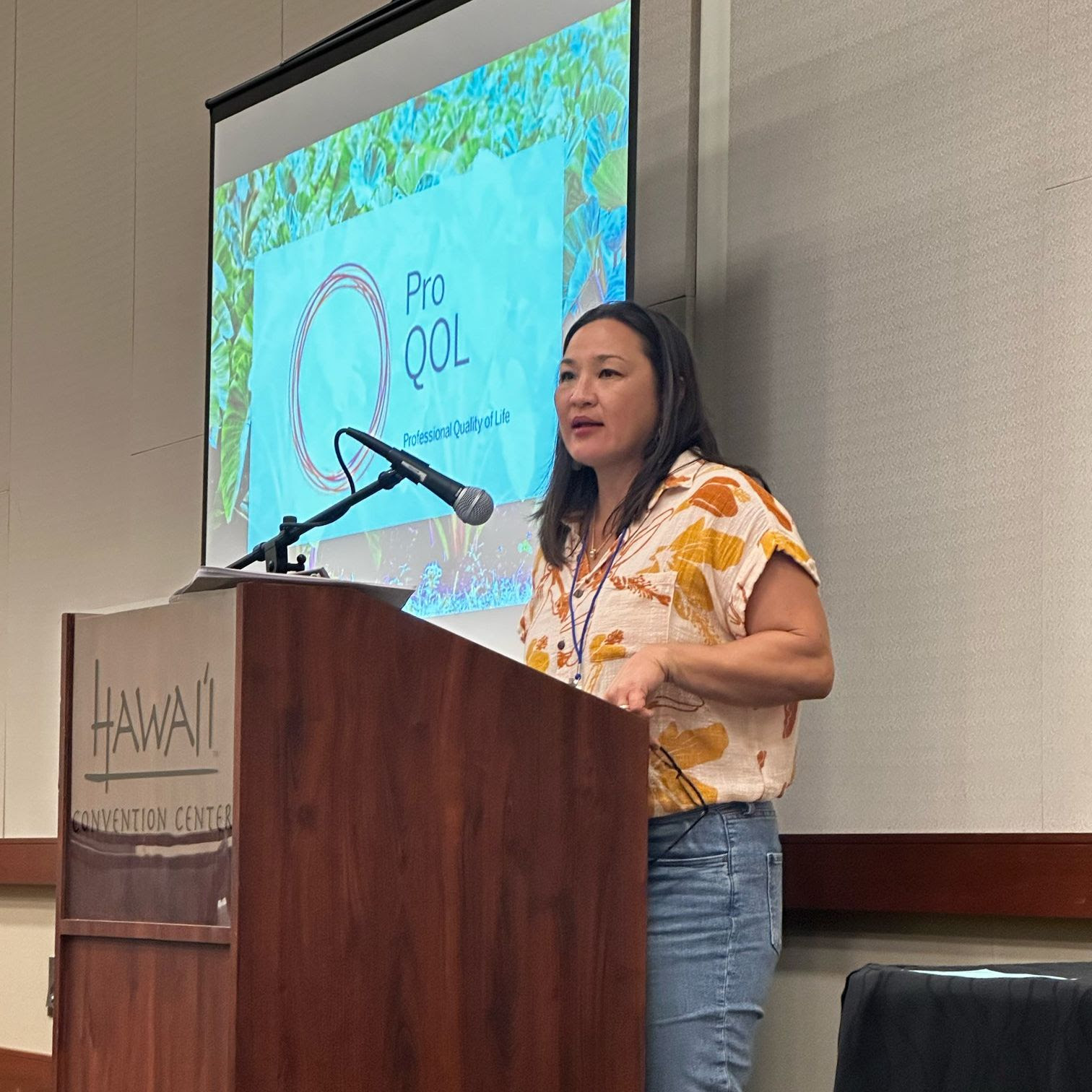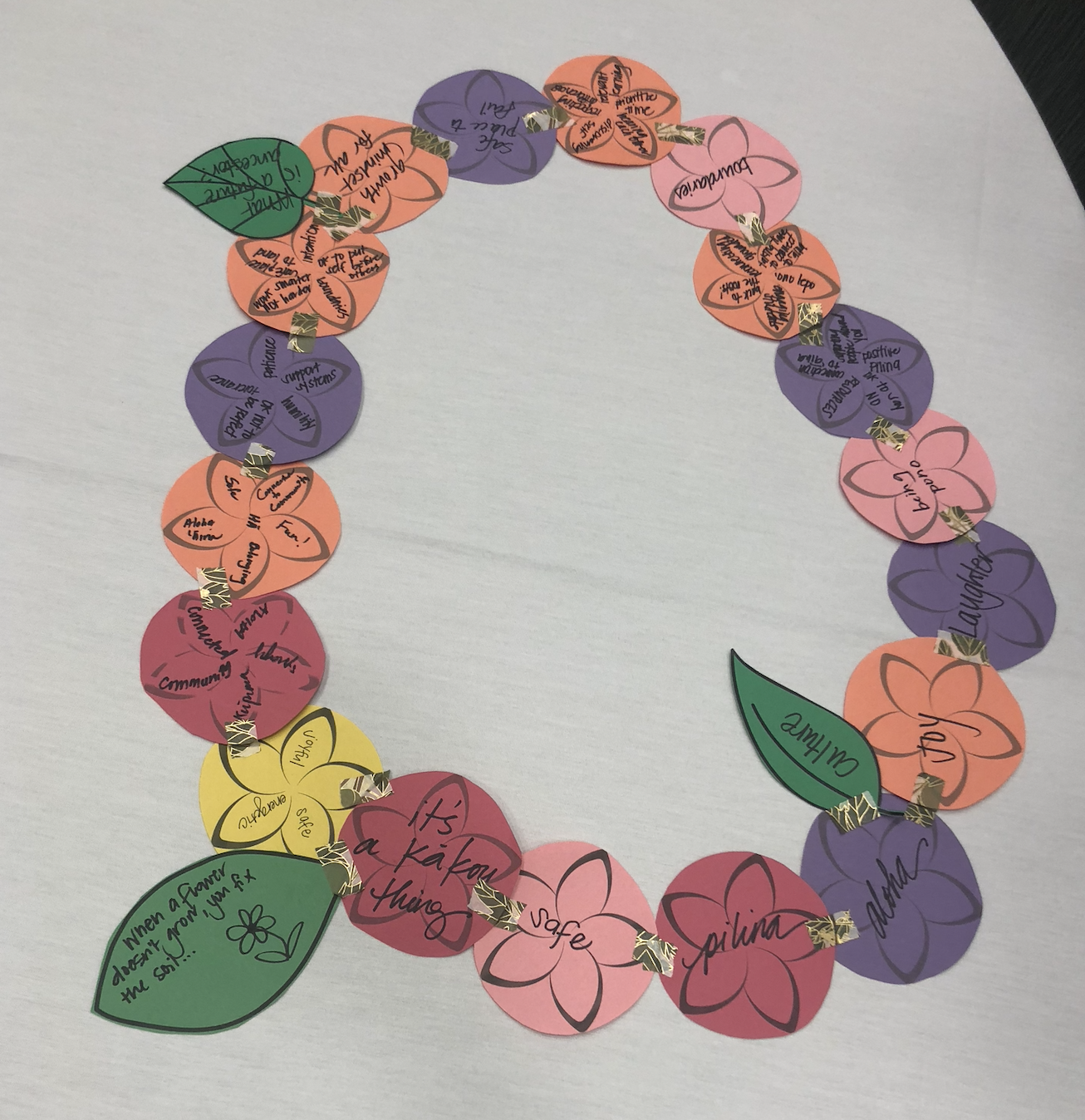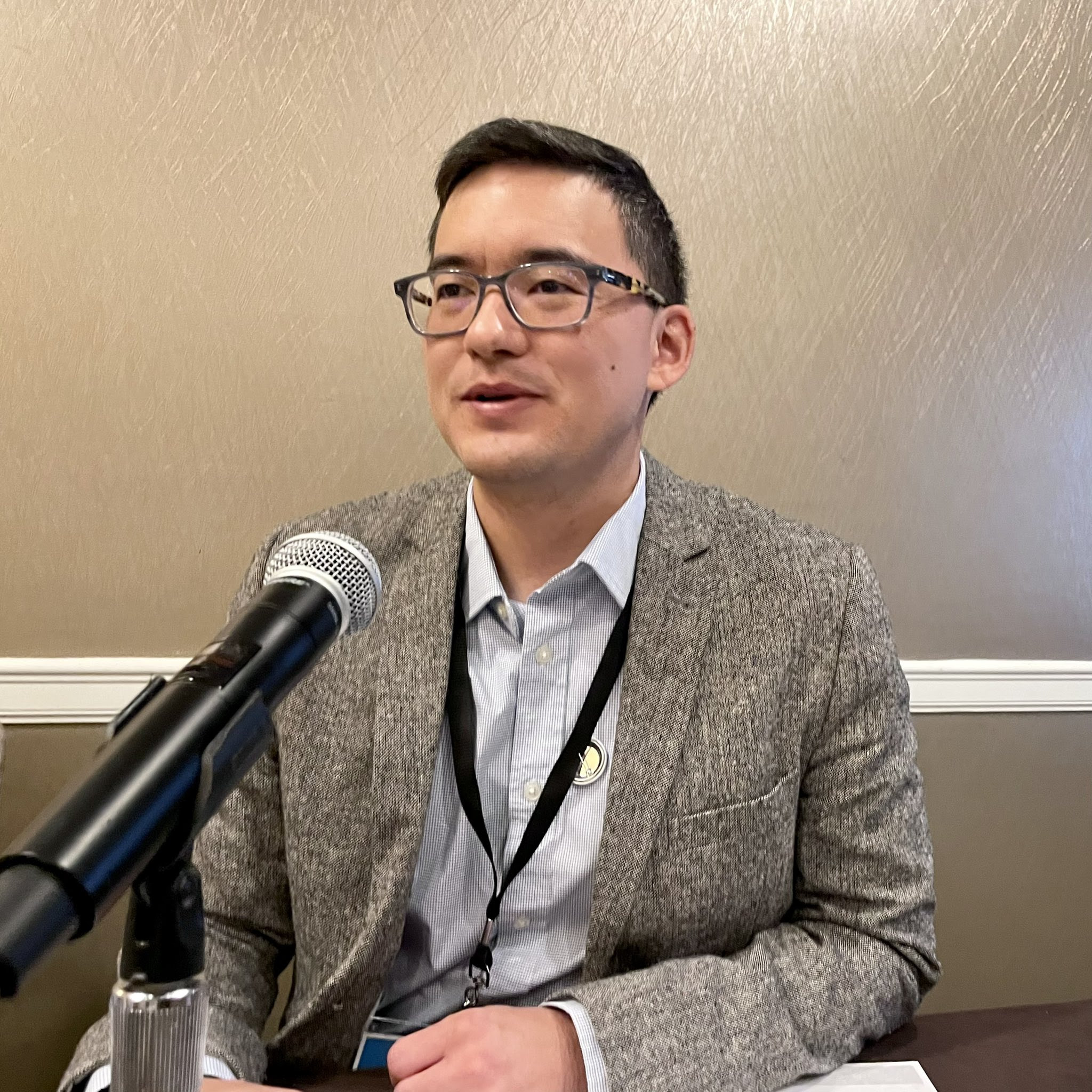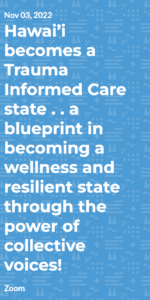 ---
Waiʻanae Elementary Fall Fest
Congratulations to RCSF partner school Waiʻanae Elementary on successfully hosting their Fall Fest event! This is a major family and community event that features a haunted house, grade level fundraisers, games, food, a costume contest, and more. Mahalo to RCSF team member and community schools coordinator Ernie Belaski-Epstein on helping to support this event. And mahalo to the newest cohort of Waiʻanae cohort nursing students from our RCSF partner, Waiʻanae Coast Comprehensive Health Center and UH Hilo. We look forward to your involvement with RCSF, the Hā Ola Project, and supporting our ʻohana! We commend Waiʻanae Elementary on always being such a strong model for authentic parent and community engagement.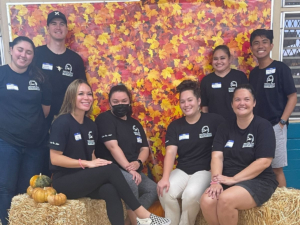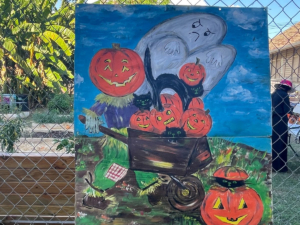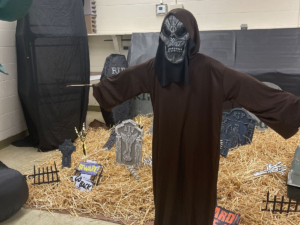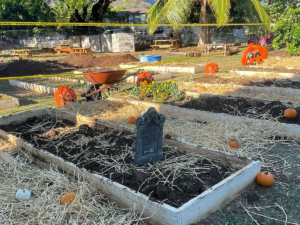 ---
Sharing gratitude and recognizing resilience
With Thanksgiving coming up soon, we wanted to offer our readers an opportunity to use next month's newsletter as a platform to share your public shoutouts. We know there are many unsung heroes who are working hard to help kids, so we wanted to uplift some positive examples with your help. Please use this form to share your message by Friday, November 18.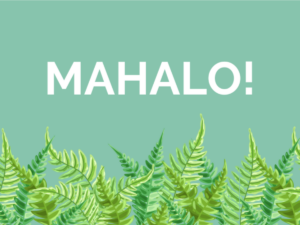 ---
Resilience Resources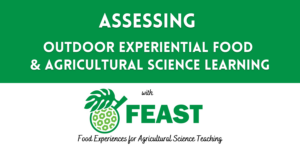 This great workshop on Saturday, October 29 at Hanahau'oli School is for teachers in grades 1 through 6 who would like to use gardening as a teaching tool to teach in a multi-disciplinary manner.

Parents and community members – speak up about how schools can better support kids through community collaboration by joining one of many discussions in October and November with Hawaii Board of Education members as they craft the public education system's next strategic plan.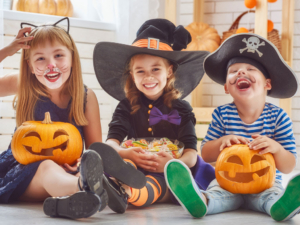 With Halloween arriving soon, this article from Hawaii Parent includes are some safety tips for parents as well as some local options for safe, family-friendly trick or treating.
---
Take Action
The long-term goal of the Resilient Communities, Schools and Families project is to build long-term resilience, well-being and community abundance. As such, the project goes beyond communities and children merely surviving difficult situations, but instead finding their own strength and thriving. We hope to cultivate a spirit of hope and possibility to support the holistic wellbeing of the students of today and tomorrow. Please let us know if you can join this movement.
Don't forget to follow the project on social media!
Facebook (Designed as a group vs page to enable more community discussion and engagement): https://www.facebook.com/groups/resilientcommunityhi
Twitter: @RCSFHawaii
Instagram: @ResilientcommunityHI
---
Consortium Partners

---
Mahalo!
This work is a true community effort and is made possible through the generous support of our partners, including:
Hawaiʻi Resilience Fund at the Hawaiʻi Community Foundation
The Harry and Jeanette Weinberg Foundation
U.S. Department of Education Native Hawaiʻi Education Program #S362A210059