We are thrilled to recognize September 19-23 as Coordinators Appreciation Week, which celebrates the impact of Community Schools Coordinators as the backbone of the Community Schools model. As we close out this week, we hope you can join us in sharing how #CoordinatorsRock and what more our system can do to ensure each school has access to these incredible educators.
---
Opening Message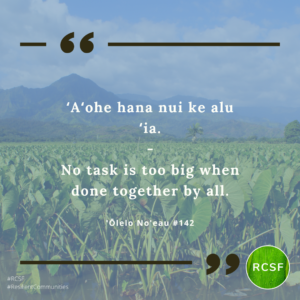 ---
Coordinators Appreciation Week
To kick-off Coordinators Appreciation Week, we are proud to start with the Community Schools Coordinators representing the RCSF team: Ernie Belaski-Epstein, Trish Papalimu, and Sean Hanohano. Mahalo to these three amazing leaders! They each have a vital role that is at the core of having a successful Community School.
Ernie was born and raised on the Waianae Coast of O'ahu. She is the Community Schools Coordinator for Waianae Elementary School. She has been working in community service for over 20 years and is excited to support keiki and families to strengthen our communities.
Raised in Honaunau, South Kona, Trish is the Community Schools Coordinator at Honaunau School. She is passionate about her Hawaiian culture and is eager to engage in 'aina and culture-based activities for 'ohana, keiki and community members of all ages.
Sean is the Community Schools Coordinator for Mountain View Elementary School as a part of the Resilient Communities, Schools and Families Project. He has been doing community work for over 10 years and is excited to connect communitv-based resources to help meet the needs of students and families so all can excel and thrive.
Special thanks to Ross Pagat in the Kohala Complex for being a trailblazing community leader who has provided invaluable mentorship and guidance to Ernie, Trish, and Sean!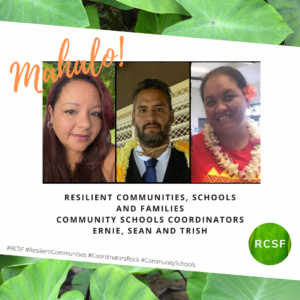 Our Community Schools Coordinators are out in the community building partnerships and sharing knowledge about community schools! Last month, they presented at the ʻAha Lōkahi conference spearheaded by RCSF partner, Hawaiʻi Afterschool Alliance. Within their workshop, titled "Strengthening your ahupuaʻa: Getting started with community schools," they shared tips, ideas and stories from their own communities on how to get started with community schools. While on Oʻahu, the team participated in some ʻāina based learning and team building at Ka Papa Loʻi o Kānewai, the taro patch at UH Mānoa. Additionally, upon their return home, each coordinator hosted a community schools partner meeting within their community to engage school teams, community partners, and families to create and build their vision for community schools. All shared excitement in collaboration, idea sharing, and brainstorming to co-create their shared vision for a thriving and engaged school community.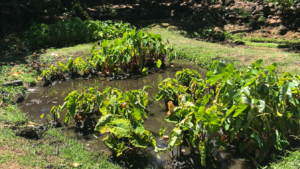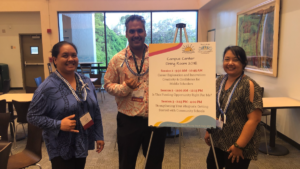 ---
Expanding Community Schools
One of the goals of the RCSF project is to expand a common understanding and interest in the Community Schools Model. Be on the lookout for more materials in the coming months to learn more about what this work looks like in Hawaiʻi and how other schools and partners can get involved.
What do we see as a Community School?
In Hawaiʻi, community schools are innovative, thriving hubs of learning in which partnerships and collaboration create aʻo aku, aʻo mai, reciprocal relationships between learners and place, content and context, and schools and communities. Community schools intentionally connect schools, ʻāina, Indigenous and contemporary knowledge and ensure that learners belong to a thriving. community. Systems of support form the foundation for community schools that are rooted in organizing resources toward the success of learners, families, and communities. Hawaiʻi-based community schools reflect who we are, how we live, and what we aspire to become.
This locally-grounded vision includes the four pillars of Community Schools below.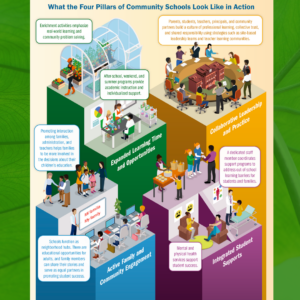 ---
Hawai'i State Coalition for Community Schools Launch
We were thrilled for the launch of the Hawaiʻi State Coalition for Community Schools this week, which is an effort spearheaded by RCSF partner Hawaiʻi Afterschool Alliance and their Community Schools Working Group partners. Big mahalo to this team and the nearly 60 folks who came out to support the launch!
The initial convening was a powerful way to ground together in understanding the structure and value of Community Schools. Robust discussions touched on big issues like addressing teacher burnout, how to welcome families back to campus as a safe space, and the importance of instilling a culture of kuleana throughout the school and broader community.
We're excited to see how the coalition will help to drive policy and practice around Community Schools in our state and communities.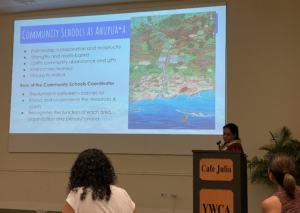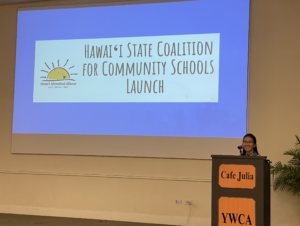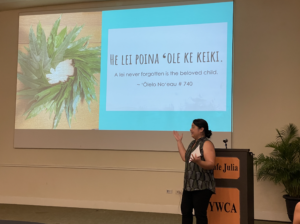 ---
Resilience Resources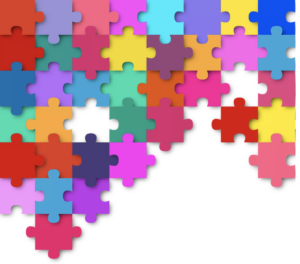 The Hawai'i Multi-Tiered System of Support (HMTSS) is a data-driven, team-based decision-making framework for achieving positive outcomes for every student through a layered continuum of evidence-based practices. Given that this is a concept that is not always understood, a recent Tech & Learning webinar offered insights on how MTSS can positively impact schools and students.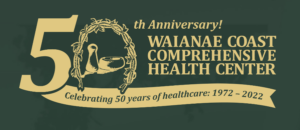 Congratulations to RCSF partner Waiʻanae Coast Comprehensive Health Center on their 50th anniversary! You can share and read stories of this journey and its impact here.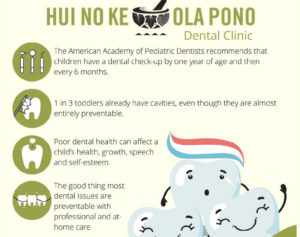 RCSF partner Hui No Ke Ola Pono offers a number of fantastic services and opportunities, including a new pediatric dentist! Families can give the Oral Health Department a call at 808-244-8521 to make an appointment for or click on this link.
---
Take Action
The long-term goal of the Resilient Communities, Schools and Families project is to build long-term resilience, well-being and community abundance. As such, the project goes beyond communities and children merely surviving difficult situations, but instead finding their own strength and thriving. We hope to cultivate a spirit of hope and possibility to support the holistic wellbeing of the students of today and tomorrow. Please let us know if you can join this movement.
Don't forget to follow the project on social media!
Facebook (Designed as a group vs page to enable more community discussion and engagement): https://www.facebook.com/groups/resilientcommunityhi
Twitter: @RCSFHawaii
Instagram: @ResilientcommunityHI
---
Consortium Partners

---
Mahalo!
This work is a true community effort and is made possible through the generous support of our partners, including:
Hawaiʻi Resilience Fund at the Hawaiʻi Community Foundation
The Harry and Jeanette Weinberg Foundation
U.S. Department of Education Native Hawaiʻi Education Program #S362A210059