The 2022 Legislative Session was incredibly busy and intense, but we were energized and lifted by partners who collaborated with us to promote a positive vision for education.
We know we can't do our work alone, so we're proud to announce the recipients of our 2022 Legislative Champions recognition:
Senator Donovan Dela Cruz
Senator Michelle Kidani
Senator Glenn Wakai
Representative Troy Hashimoto
Representative Sylvia Luke
Representative Justin Woodson
Celeste Endo
Sarah Milianta-Laffin
Our cohort of legislators and advocates went the extra mile this session to make a difference for kids.
This group of legislators includes leaders who worked with HawaiiKidsCAN before, during, and after session to introduce bills, advance big ideas through committee hearings, and appropriate significant funding that invests in our students' futures.
We're also excited to recognize two community members for the first time as Legislative Champions. These incredible teachers showed heart and persistence, demonstrating the tangible impact community members can have as advocates.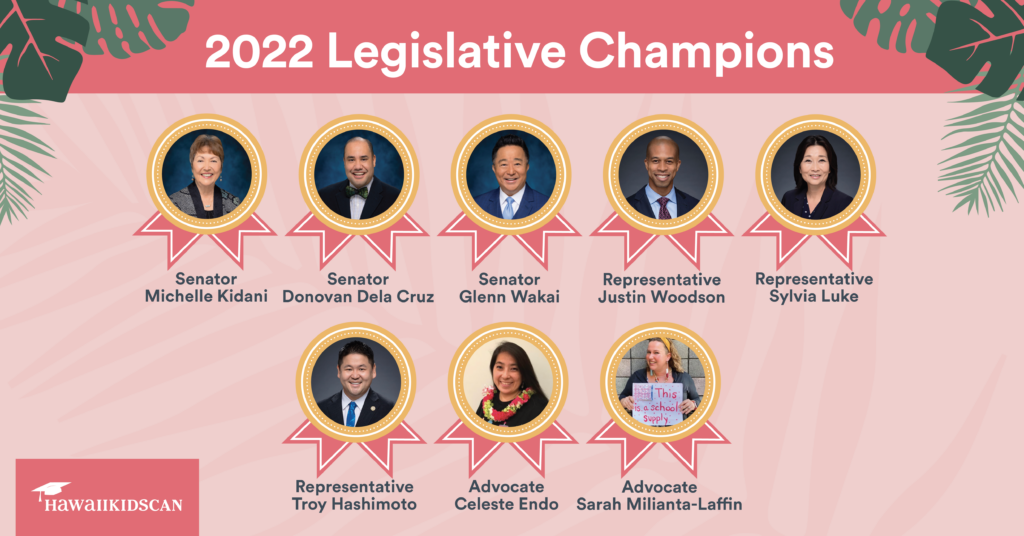 We wanted to make sure you could hear directly from these champions in their own words, so please check out short video interviews below by clicking on the graphics for each awardee. These were designed as informal conversations with out champions to highlight why they were selected, their reflections on the session, and what they see as priorities for our schools and education system in the near future.
---
Video interviews (click on each)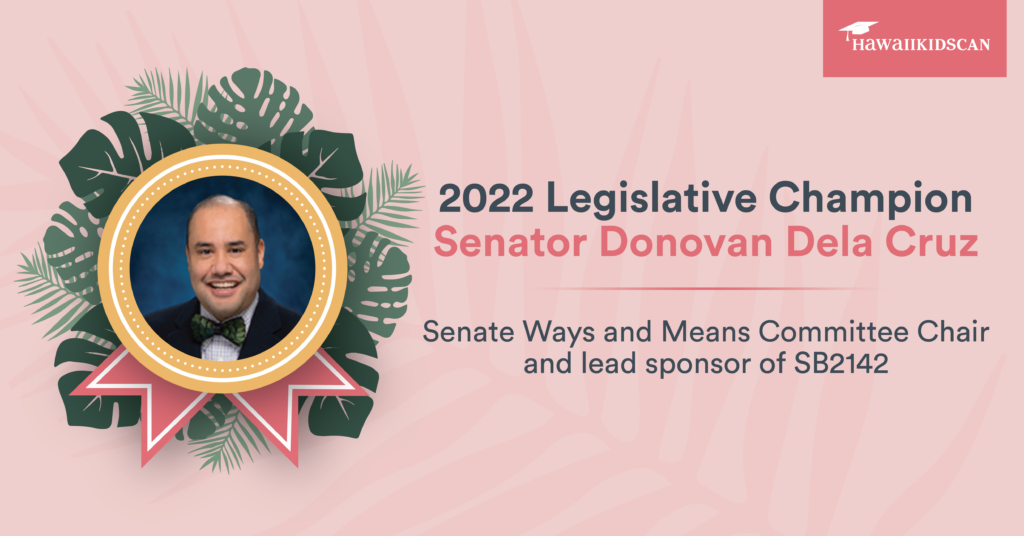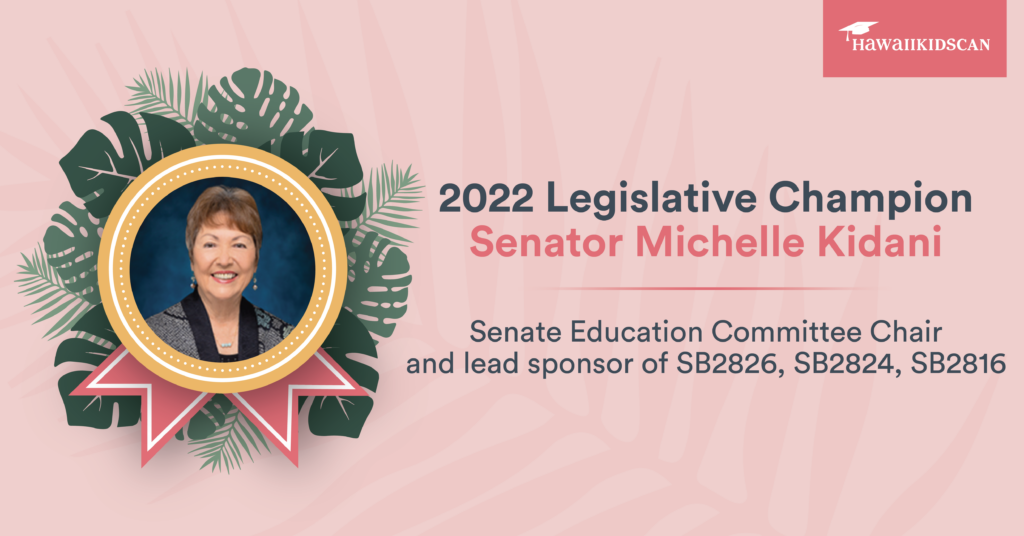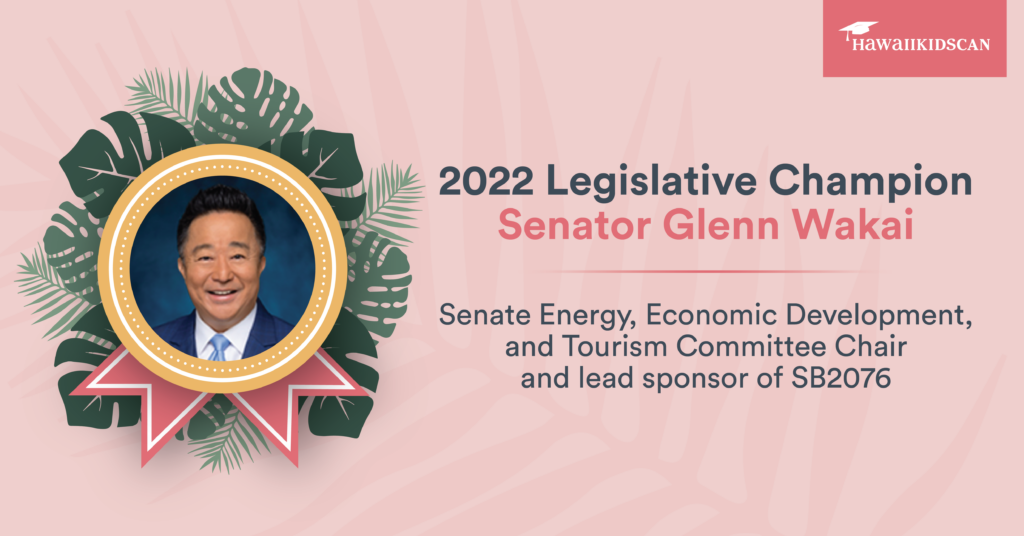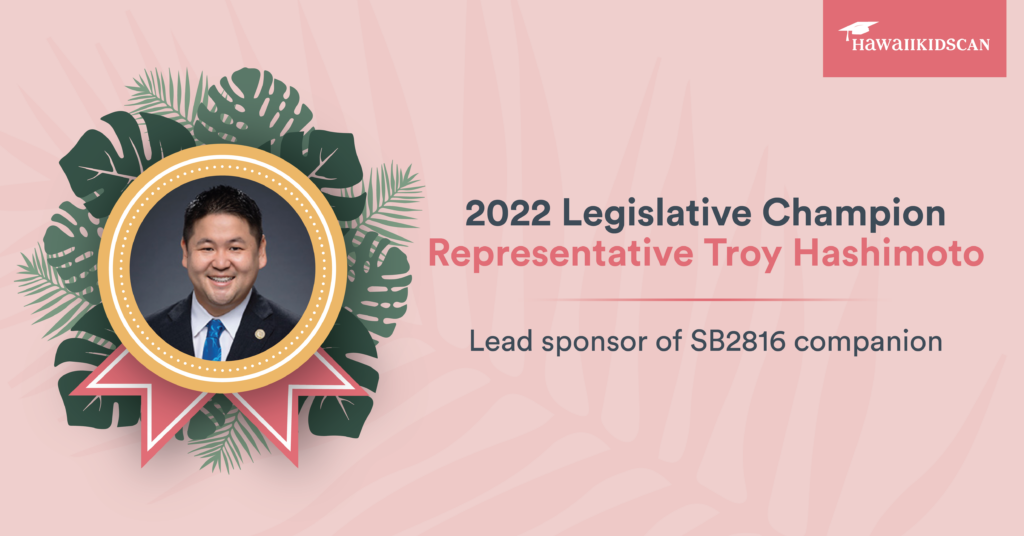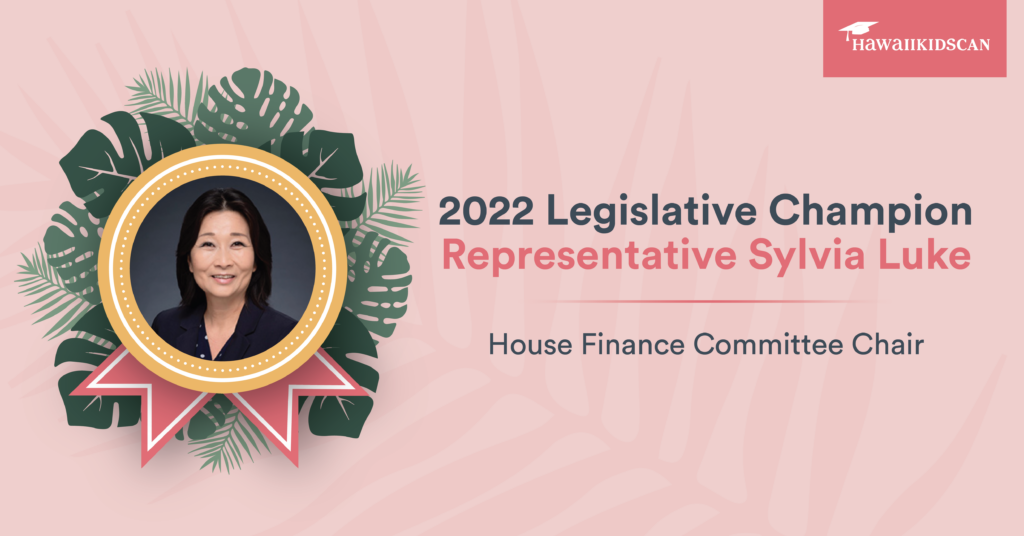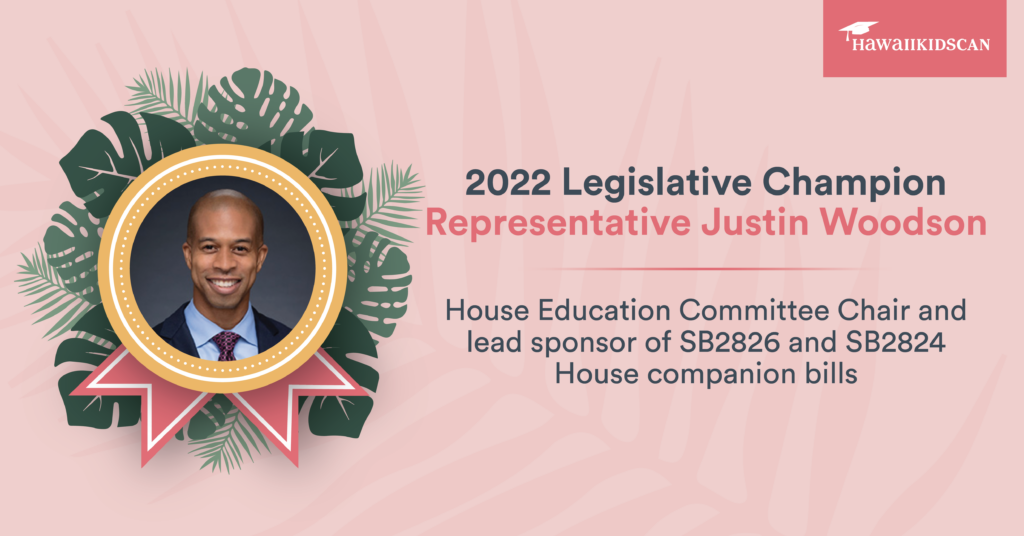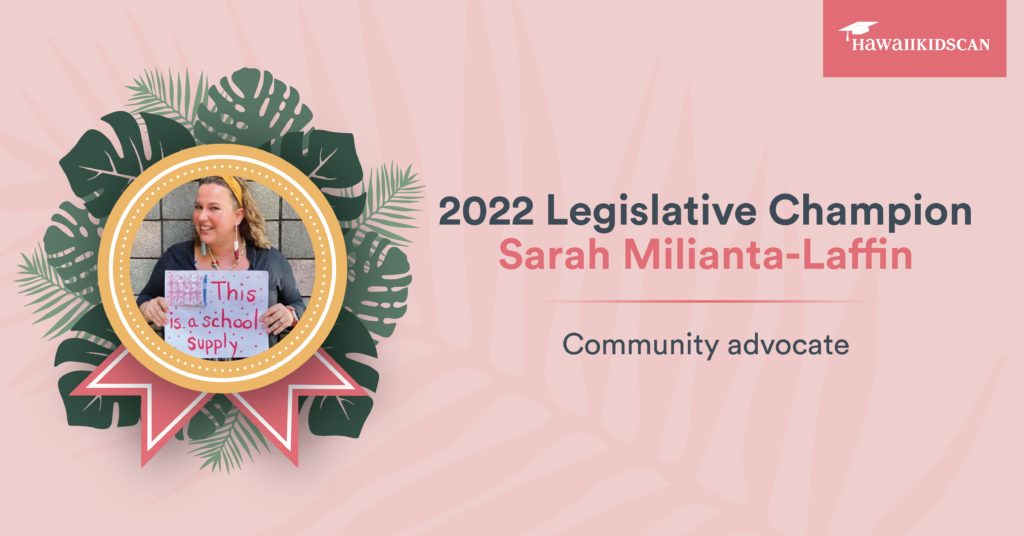 ---
While advocacy can be hard work, we never do it alone. Thank you again to these incredible partners, and stay tuned as we continue to shout them out over the next few weeks over social media.