As we enter the third month of 2022, it's easy to feel overwhelmed by what feels like a nonstop stream of historic and disruptive events and situations for the past two years. In fact, just a couple of weeks from now will mark the two year anniversary of the suspension of the 2020 legislative session and the extended public school spring break that led to a year and a half of distance learning for students and teachers.
We've all been through a lot together, and we'll need to keep leaning on and supporting each other to face whatever comes next. Our kids, families, educators, and communities have been unbelievably resilient, and our team at HawaiiKidsCAN finds new inspiration each day by what is possible in Hawaii.
Mahalo for being part of our community,
David
---
Legislative Session midpoint
It has been an exciting start of the 2022 legislative session for our team, and we're so grateful for the outpouring of support as we near the halfway point. Because of you, our four priority bills are still alive and continue to build momentum! MAHALO!
The past couple of months have been a flurry of activity, and our priority bills have successfully passed through a whopping 16 committees collectively already! Mahalo to the following committee chairs for making time to hear our bills and thoughtfully consider testimony:
Senator Donovan Dela Cruz (Ways and Means)
Senator Michelle Kidani (Education) – also lead sponsor of SB2824, SB2816, and SB2826
Senator Brian Taniguchi (Labor, Culture and the Arts) – also lead sponsor of SB2711
Senator Karl Rhoads (Judiciary)
Rep. Linda Ichiyama (Pandemic & Disaster Preparedness)
Rep. Sylvia Luke (Finance)
Rep. Mark Nakashima (Judiciary & Hawaiian Affairs)
Rep. Justin Woodson (Education) – also lead sponsor of HB1559 and HB15560
Secondary bills – HawaiiKidsCAN is also proud to support bills championed by our partners that align with our vision for a better education system.
---
Hawaii Business Magazine
It was incredibly humbling to be recognized as part of the 20 for the Next 20: Hawaii's People to Watch 2022 cohort by Hawaii Business Magazine, which is in the March edition on newsstands now! This work is truly a team effort, and nothing would be possible without the collaboration of our amazing partners, as well as the sacrifice of my wife Amy to put her career as a teacher on hold this past year to nurture baby Ari in his first year of life.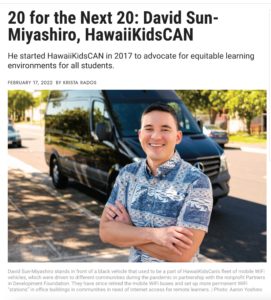 ---
Speaking Out: Podcasts and more
It was an honor to recently join some amazing podcasts as a guest to talk about topics like education policy, advocacy, and digital equity.
Maestros Vibe – featured during our inaugural Spark & Inspire event with Teach For America Hawaii – has been making waves for its deep and diverse conversations about education. You can listen to our episode here, Apple Podcasts, and Spotify.
Wireless Innovators – led by a team from Tangent – is helping to demystify the world of the wireless industry. Listen to our conversation on digital equity and wifi on wheels here and on Spotify.
We also got to celebrate Computer Science Education Week 2021 as part of a virtual event that featured Governor David Ige, First Lady Dawn Amano-Ige, and leaders from the Hawaii DOE, Hawaii Broadband Hui, and Code.org.
Stay tuned for an upcoming Facebook Live conversation with Congressman Ed Case on March 16 on digital equity. We'll likely also appear on another local podcast in the coming weeks.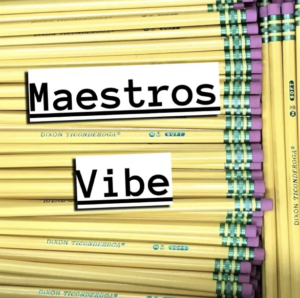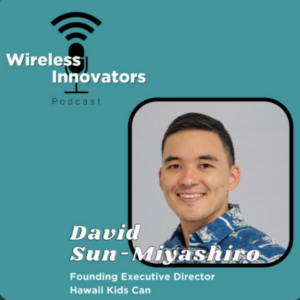 ---
We've Got You
We're incredibly excited to announce the return of We've Got You, a powerful connection space co-hosted by HawaiiKidsCAN, Teach For America Hawaii, and Hawaii State Teacher Fellows for innovative educators to engage with passionate community partners around their big ideas in education! Josh Reppun had a great write up from the fall event that captures the spirit of the night. The next session is coming up on March 29 via zoom from 4-5pm HST, and we're looking for both educators and community partners. You can register here: bit.ly/march29networking.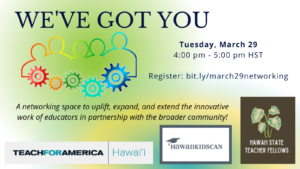 ---
New ʻOhana Pods info
We are proud that our Lanai ʻOhana Pods program will continue at least through the end of this school year. These families have inspired us by how they've used this program to find new ways to increase supports for their kids. Check out our new report on the program. The program and the bill it inspired were also recently featured by Civil Beat.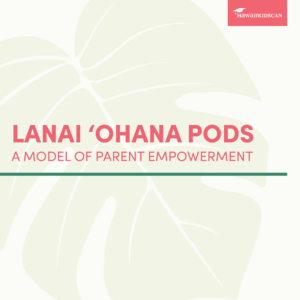 .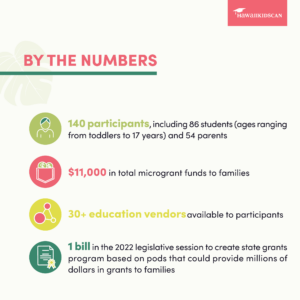 ---
National Education Summit
As a member of the 50CAN network, we were proud to host the first national convening of the network since 2019. Over a whirlwind three days in early December 2021 in Honolulu, a great period of time to get together at a low point in COVID-19 cases, we engaged local and national partners in an intensive experience focused on culture, innovation, and community resilience, uplifting what makes Hawaii so special and inspiring.
Highlights included conversations with local students from Voyager Public Charter School at the Manoa Heritage Center, national awards given to local partners Harold K.L. Castle Foundation and Kamehameha Schools, and a case study on the wifi on wheels origin story with key partners from Kamaile Academy, Kamehameha Schools, Partners in Development Foundation, and AT&T.
Mahalo to our incredible board members and partners for making this memorable and impactful experience possible!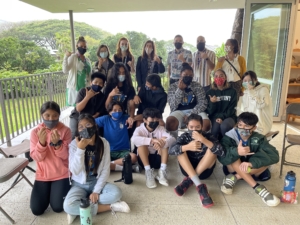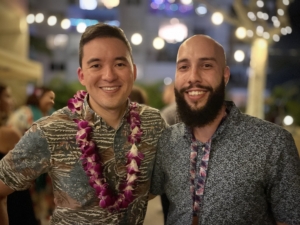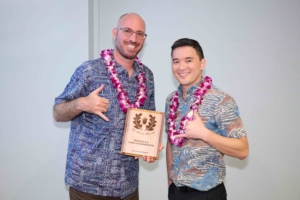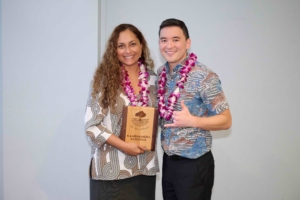 ---
ADVOCACY
In The News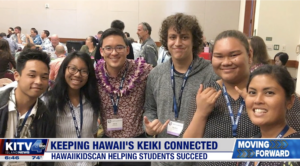 We love to find new ways to share our story and message, so here are some news stories that have come out since our last update in September.