It has been a joy to see kids back on campus this month and feel their excitement to reconnect with friends and teachers. Despite the additional challenges of the last few years, our students remain incredibly resilient. Our responsibility as the adults in the communities, schools, and families around these kids is to help them hold on to this joy and reach their full potential, no matter what new adversity is in our way.
---
Opening Message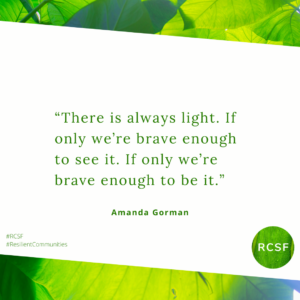 ---
Mahalo, Ivee!
This summer has seen some changes to our core RCSF project team. After serving as Project Director for the RCSF project for the past two years, Ivee Cruz transitioned out of the role for a new education adventure. She has been instrumental in getting this work underway, and establishing a culture of trust and aloha amongst partners. Here are some reflections from several members of the project:
"As Ivee juggles many hats, she has always found time to support this project and the school partners involved. Knowing how busy my schedule is, Ivee on multiple occasions ensured I was supported and followed up with our school to further the community schools work." – RCSF school principal

"Mahalo Ivee for your compassionate leadership! Your ability to connect immediately is so refreshing, so appreciated and so genuine." RCSF health partner

Mahalo a nui, Ivee, for your passion, gifts and aloha to the RCSF project and team!
We are thrilled at Dawn Rego-Yee has taken on the role of Project Director of the RCSF project. Dawn was born and raised in Hilo on Hawaiʻi Island and identifies as wahine Hawaiʻi, mother, hula learner and social justice worker. In addition to her work with the RCSF project, she is a trainer, facilitator and project manager, uplifting health, wellbeing in our 'ohana and communities. She received her Masters in Social Work from the University of Hawaiʻi at Mānoa and Certificate in Conflict Resolution from the Matsunaga Institute for Peace.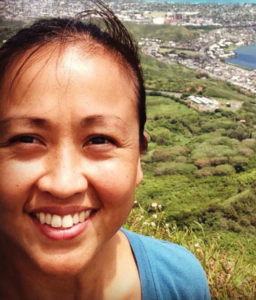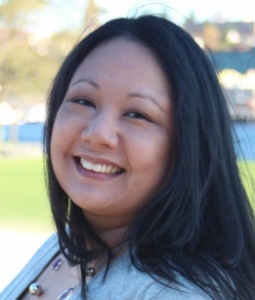 Ivee (left) and Dawn (right)
---
Congratulations, Nuikalā!
Congratulations to Nuikalā Koerte of RCSF partner school Waiʻanae Elementary on being named as a finalist for the 2023 Hawaiʻi State Teacher of the Year award. Here are some reflections on her impact by Waiʻanae Elementary Principal Sheldon Konno:
Mrs. Koerte presently serves as a grade-level chairperson, HIDOE school-level mentor, UH Mānoa teacher candidate mentor, HSTA head faculty representative, and HSTA school-level leader. Throughout her years at Waiʻanae Elementary School, Mrs. Koerte consistently demonstrates her expertise in supporting students of diverse backgrounds, nurturing a collaborative school culture, and engaging various stakeholders –
centering around student success.
Enrolling in systematic professional development, Mrs. Koerte exemplifies "lifelong learning" and prioritizes her professional learning opportunities to better understand and support all students. By engaging herself in professional articles and attending trainings, she is always trying to find more effective ways to engage and accelerate student learning. From understanding the adverse effects of trauma to the importance of culture-based learning, Mrs. Koerte knows in order to support students of all backgrounds and abilities; we must look at the whole child.
As a dynamic teacher leader and mentor, Mrs. Koerte is a pivotal member in developing our school's culture. Through the various roles she engages herself in, Mrs. Koerte is a beacon for all of those around her. Whether in her classroom, walking down the hallway, or in a meeting, you will always find Mrs. Koerte servicing and supporting others. From collaborating with colleagues to mentoring others, she exemplifies our school's motto of "Keep on SWIMming" (Self-respect, Worth-it, Involve, & Mindset for success).
Finding ways to elevate the academic opportunities provided for students, Mrs. Koerte continuously networks with community organizations to allow authentic, real-world learning experiences for all students. Through her efforts, she has created standards-driven and culture-based learning experiences for students at the loʻi and loko iʻa.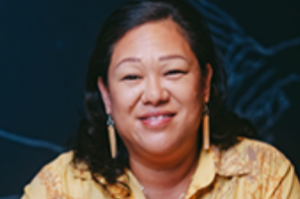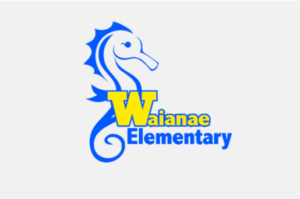 The 2023 Hawaiʻi State Teacher of the Year will be announced in October. Hoʻomaikaʻi to all of the nominees and mahalo for all of your work to support our schools and students.
---
Partner engagement
As part of our collective efforts to highlight and uplift holistic supports for students around our state, we are always excited to connect with new partners to learn about aligned initiatives.
We had the opportunity to learn more about a new partnership between the Hawaiʻi DOE and Hazel Health to make mental health services available for free to all public school students. This could be a great option for students who need but can't otherwise access supports like therapy due to cost or therapist availability.
We also met with EQuip Our Kids!, a national nonprofit campaign raising awareness about emotional intelligence/EQ life skills, especially among parents and businesses. Resources they offer include a child and parent emotional health toolkit, which is intended to cover ages birth-18.
Are you offering services that would be of benefit to our broader community, or do you have recommendations? Please use this link to share your thoughts with us!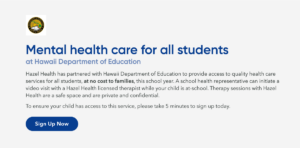 ---
Resilience Resources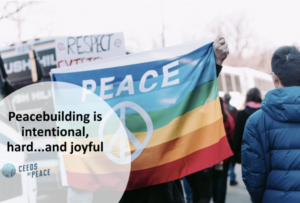 The incredible free Core Peacebuilding Workshop Series from RCSF lead partner Ceeds of Peace kicks off soon and in-person again. Strengthening peacebuilding skills is more important than ever, so we strongly recommend you give this series a try.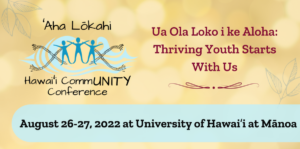 It's not too late to join RCSF partner Hawaiʻi Afterschool Alliance's in-person 2022 ʻAha Lōkahi CommUNITY Conference from August 26-27 at the University of Hawaiʻi at Mānoa Campus Center.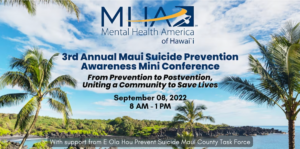 RCSF partner Papa Ola Lōkahi is co-sponsoring the 3rd Annual Maui Suicide Prevention Awareness Mini Conference, which will take place on Thu, September 8, 2022 from 8:00am-1pm. Registration closes on August 31 at 11:00pm.
---
Take Action
The long-term goal of the Resilient Communities, Schools and Families project is to build long-term resilience, well-being and community abundance. As such, the project goes beyond communities and children merely surviving difficult situations, but instead finding their own strength and thriving. We hope to cultivate a spirit of hope and possibility to support the holistic wellbeing of the students of today and tomorrow. Please let us know if you can join this movement.
Don't forget to follow the project on social media!
Facebook (Designed as a group vs page to enable more community discussion and engagement): https://www.facebook.com/groups/resilientcommunityhi
Twitter: @RCSFHawaii
Instagram: @ResilientcommunityHI
---
Consortium Partners

---
Mahalo!
This work is a true community effort and is made possible through the generous support of our partners, including:
Hawaiʻi Resilience Fund at the Hawaiʻi Community Foundation
The Harry and Jeanette Weinberg Foundation
U.S. Department of Education Native Hawaiʻi Education Program #S362A210059