Public school teachers have returned to campus this week, kicking off what will hopefully be a transformative, impactful school year for kids. While we know there are still many challenges ahead, our team is incredibly excited by the energy and commitment our RCSF partner schools, community organizations, and families are bringing to this critical time.
---
Opening Message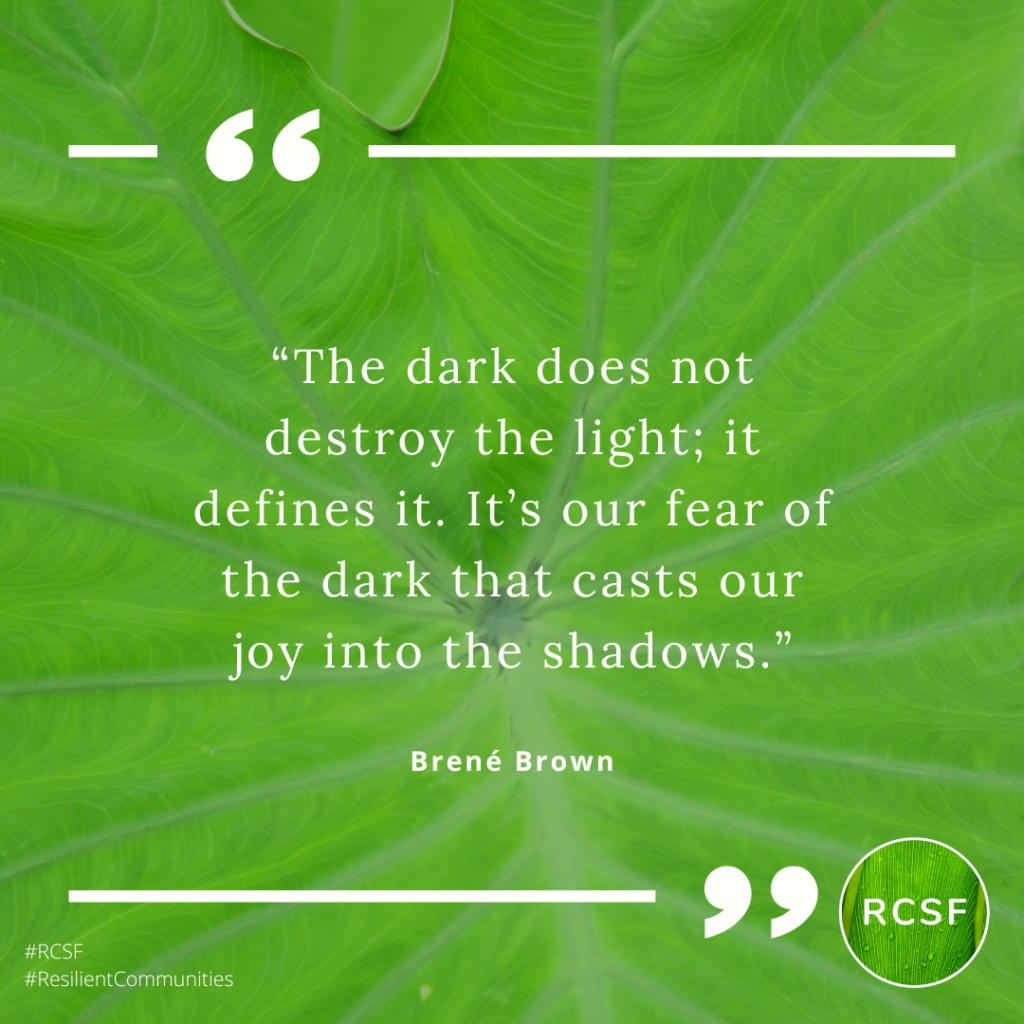 ---
Celebrating new Hawaiʻi Office of Wellness and Resilience
As our RCSF team knows well, trauma is an immense, complex challenge that often requires holistic strategies that draw upon trauma-informed and strengths-based approaches. This belief has directly informed the design of our overall project and is the reason why members of our coalition supported SB2482 this legislative session to create a new Hawaiʻi Office of Wellness and Resilience.
We're excited to share that this bill is now a law (Act 291) and the new office will be launched soon! The office will help to break down silos and increase cross-sector collaboration and alignment, including between government, non-profit organizations, philanthropic funders, faith groups, and the broader business sector. While there is tremendous work happening at the community level, this Office of Wellness and Resilience will connect the dots between these place-based innovations, identify policy barriers and opportunities, and help braid funding streams.
Members of the RCSF team – including Tia Roberts Hartsock, Danny Goya, and David Sun-Miyashiro – joined partners such as Senator Donovan Dela Cruz, Senator Joy San Buenaventura, Kamehameha Schools, Hawaiʻi Community Foundation, and others on July 25 for a press conference/celebration of the new law at Kupu Hawaiʻi's Harry & Jeanette Weinberg Hoʻokupu Center. Check out coverage in the Honolulu Star-Advertiser, Honolulu Civil Beat, KITV, Hawaii Public Radio, and The Garden Island.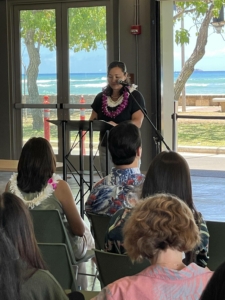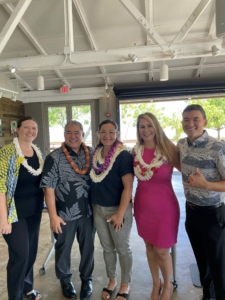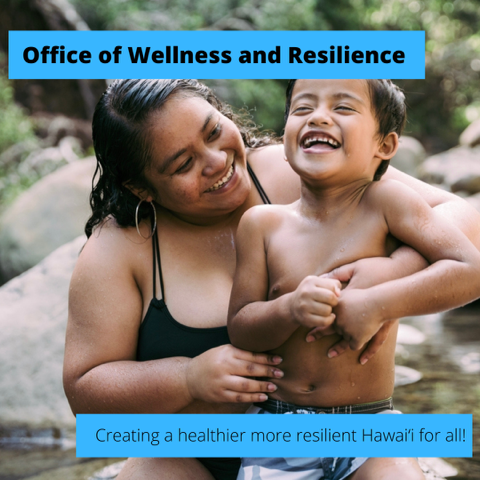 ---
Community Schools
The Community Schools Model has always been at the core of the RCSF partnership. Mahalo to Honolulu Civil Beat for highlighting the work of RCSF and how Community Schools are making a difference for kids. RCSF partner school Pa'ia Elementary was one of the featured schools in the article, along with quotes from RCSF partners with Ceeds of Peace and HawaiiKidsCAN.
RCSF partner Hawai'i Afterschool Alliance is doing great work in this area, including sharing out recently about the federal Full-Service Community Schools RFP, which has a deadline of August 12. HAA is excited to present 'Aha Lōkahi: Hawai'i CommUNITY Conference, an in-person conference on August 26-27, 2022 at the University of Hawaiʻi at Mānoa that brings together educators and afterschool and youth development professionals to expand opportunities for youth to learn, thrive, and succeed. Join us as the RCSF Community Schools Coordinators will be presenting a workshop titled "Strengthening your ahupua'a: Getting started with community schools." Also stay tuned for the upcoming launch of the Hawai'i State Coalition for Community Schools, and contact Jennifer Masutani at jm202@hawaii.edu for more information.
---
Educator engagement
Given the importance of educators in this work, our team has been engaging across various school communities this summer. We enjoyed hosting a mini-workshop with members of the Hawaiʻi State Teacher Fellows and other teacher leaders from around the state, as well as having an opportunity to speak with new public school teachers through Teach For America Hawaiʻi.
We also had a school visit with RCSF partner Waiʻanae Elementary School, with team members being able to check out an art class, school garden, murals, and the residential building next to the admin office/parking lot. Many of the students that attend the school are from neighboring low-cost housing facilities. The school team is excited for upcoming community partnerships and family engagement events on campus and in their garden. The team was also able to check out their food pantry and SWIM store, which is their incentive program that teaches children (and families) about financial literacy.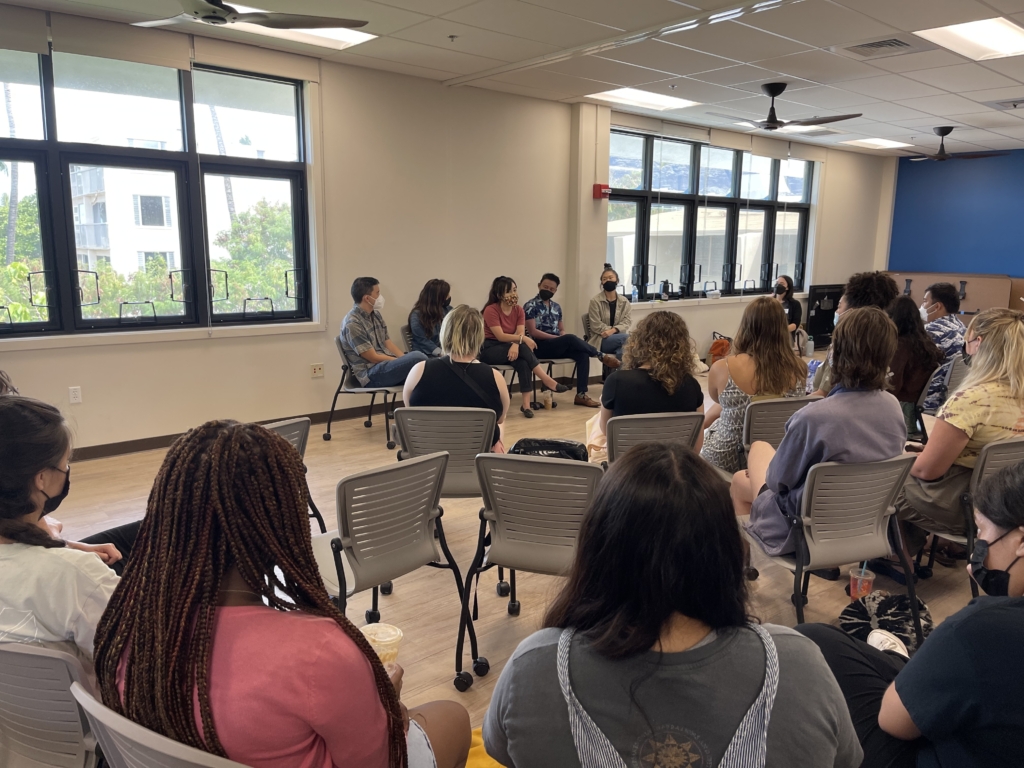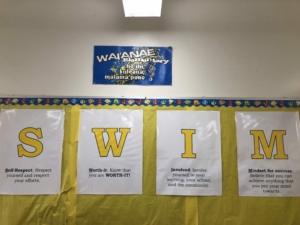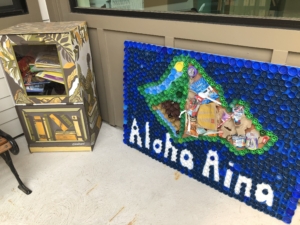 ---
Join the team!

---
Resilience Resources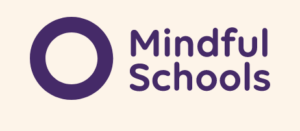 Mindful Schools has a number of quality resources, including tips and sessions to increase trauma-sensitive mindfulness in the classroom.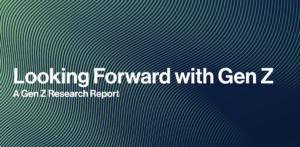 Generation Z is the cohort that is coming to age in this current moment, so it's critical for schools to better understand them. New research from Murmuration highlights how mental health is a top priority for Generation Z.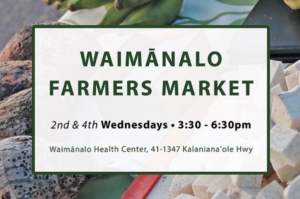 Don't miss opportunities to check out quality local food via the farmers market at RCSF partner Waimānalo Health Center.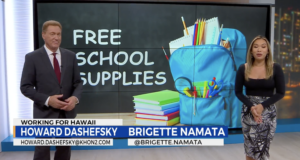 Parents may be eligible to receive financial support for their school supplies because of a new bill passed this year. Learn more here.
---
Take Action
The long-term goal of the Resilient Communities, Schools and Families project is to build long-term resilience, well-being and community abundance. As such, the project goes beyond communities and children merely surviving difficult situations, but instead finding their own strength and thriving. We hope to cultivate a spirit of hope and possibility to support the holistic wellbeing of the students of today and tomorrow. Please let us know if you can join this movement.
Don't forget to follow the project on social media!
Facebook (Designed as a group vs page to enable more community discussion and engagement): https://www.facebook.com/groups/resilientcommunityhi
Twitter: @RCSFHawaii
Instagram: @ResilientcommunityHI
---
Consortium Partners

---
Mahalo!
This work is a true community effort and is made possible through the generous support of our partners, including:
Hawaiʻi Resilience Fund at the Hawaiʻi Community Foundation
The Harry and Jeanette Weinberg Foundation
U.S. Department of Education Native Hawaiʻi Education Program #S362A210059