Happy New Year from the Resilient Communities, Schools and Families Partnership! We are wishing you and your loved ones physical and emotional health and continued spiritual strength.
We've heard from many educators and families that the start to the 2022 spring semester has been extremely challenging. With so much anxiety and uncertainty, it is more important than ever to prioritize empathy and looking out for each other. We'll need this approach to building understanding and resilience until we can officially say the COVID-19 pandemic is over.
Mahalo for the many small and large ways you are all looking out for each other.
---
Opening Message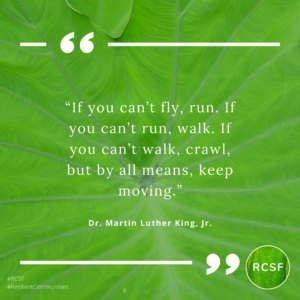 ---
Mahalo Message
Mahalo to RCSF partner trainer Danny Goya and members of RCSF partner school Mountain View Elementary School (MVES) for sharing a recent highlight.
Danny took 10 staff members from MVES on a Resilience Walk through a kīpuka in the Volcano area. The teachers were asked to consider powerful reflection questions, including:
"Why did I get into teaching?"
"What was my first positive/negative experience as a student? Teacher?"
"Name an influential non-relative adult who had a positive impact on my life."
"Think of a student who pushes your buttons- what will that student say about you 15 years from now?"
The group looked at the resilience of the kīpuka and the role that the canopy had in the restoration. This was equated to the impact of protective factors when thinking about the well-being of children and families.
---
Support Families
As shared in a previous newsletter, a key element of the RCSF Partnership is Hā Ola, which enhances student resilience through the coordination of wrap-around prevention and intervention services for children and families.
The 'A'ali'i Alliance is excited to start working with families as part of the program. To kick things off, we are kindly asking for donations to contribute towards 'Ohana Welcome Boxes for the program. There will be 10 families from each of the 5 selected schools, for a total of 50 boxes. Each family will receive a box to engage them from the beginning and to provide supplies for family activities throughout the year.
Donation ideas include:
basic school or craft supplies (e.g., glue, scissors, etc.)
school or community promotional items
family or wellness focused items (e.g., books, bubbles, games, etc.)
Na Hopena A'o information (posters, etc.)
anything else you think would be fun to add to the box
We appreciate anything you can donate! Please email Dawn Rego-Yee at resilient@ceedsofpeace.org if you can donate any items by Jan 28th. ʻAʻaliʻi Allliance will coordinate receiving and distributing boxes to families.
---
Resilience Resources

Join RCSF partner Hawai'i Afterschool Alliance's four-part training series on SEL, behavioral management, and threat assessment. This training is designed for afterschool and youth development professionals and educators. Register now for Part 1 (option 1, option 2), Part 2, Part 3, and Part 4.

Hawaiʻi Women in Filmmaking has a number of high-quality programs for youth, including spring offerings like Youth Mental Wellness Reel Camp for Girls and Making Media That Matters. Explore and register for these and other programs here.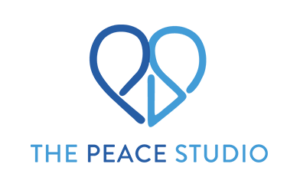 The Peace Studio is a powerful source to amplify stories of peace and resilience. Their diverse story bank provides numerous options by theme and medium.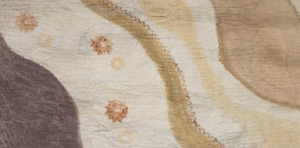 Families – check out Kaulele, an INPEACE Indigenous STEM Experience program, which is presenting KAPA: an Interactive Science and Culture Exhibit. Come and discover the intersection of traditional Hawaiian cultural practice and the scientific method at this exclusive exhibit.
---
Take Action
The long-term goal of the Resilient Communities, Schools and Families project is to build long-term resilience, well-being and community abundance. As such, the project goes beyond communities and children merely surviving difficult situations, but instead finding their own strength and thriving. We hope to cultivate a spirit of hope and possibility to support the holistic wellbeing of the students of today and tomorrow. Please let us know if you can join this movement.
---
Consortium Partners

---
Mahalo!
This work is a true community effort and is made possible through the generous support of our partners, including:
Hawaiʻi Resilience Fund at the Hawaiʻi Community Foundation
The Harry and Jeanette Weinberg Foundation
U.S. Department of Education Native Hawaiʻi Education Program #S362A210059