On behalf of the schools and partners of the broader RCSF team, we are incredibly grateful to our community of supporters over this past year. Your encouragement fuels us, and we can't wait to unveil the collaborative opportunities that will be arriving soon. We wish you and your loved ones health and happiness this holiday season.
---
Opening Message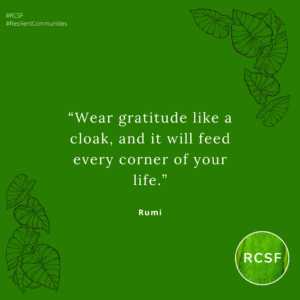 ---
Promoting shared learning
Our team continues to enjoy opportunities to share our learning with likeminded community members and organizations. The 2022 Behavioral Health & Wellness Convention was held virtually on November 17-18, 2022. Theme was "Stressed Out: Navigating the Impact of Long Term Stress." Members of the RCSF team presented on 11/18 to talk about our project, partnership and support to uplift health and wellness within our school communities. The workshop talked about the stressors and support for our schools and educators have been facing during COVID-19 pandemic. Also discussed the stressors and trauma students and families have been facing and our efforts to strengthen connections to community-based supports through community schools. Workshop participants dreamed of their thriving community and ahupuaʻa and committed to actions to uplift community-based resources and assets!
As always, please feel free to reach out to Dawn Rego-Yee at dawn.rego-yee@ceedsofpeace.org if you would like to discuss speaking opportunities on our project.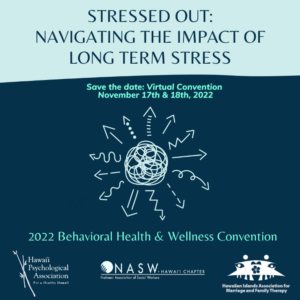 ---
New resources coming
We are eager to share a number of new resources and engagement opportunities in 2023. One of the goals of the RCSF project is to empower more schools and communities to become connected and collaborative, drawing on direct lessons from the project for adaptable learning practices. Upcoming resources will include:
Video modules from RCSF schools
Lessons schools can utilize for staff training
Synchronous and asynchronous virtual sessions with RCSF team members on key project learnings
Sign up here for more information and share your thoughts on what kinds of resources would be most helpful.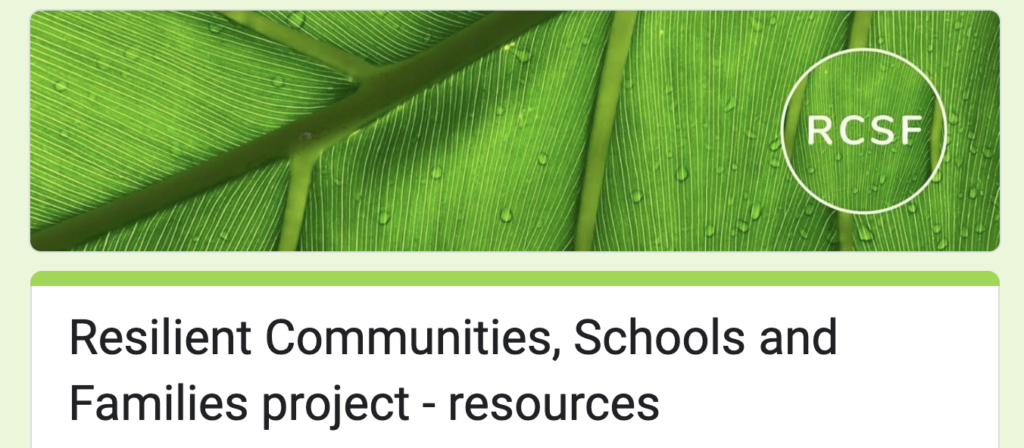 ---
Mahalo message
Shout out!
TEAM SBBH at Konawaena Elementary: Mike McCloskey, Chelsea Qualey, Katlyn Hale, Kelly McCloskey, Sabine Lindeman, and Rosy Chavez-Najera
"This team represents the way folks can come together to handle a very difficult situation at a school. Sometimes children present with trauma or significant disabilities and surprise us when school starts with their needs. In this case, this school convened, problem solved, partnered and rolled up their sleeves to help a child adjust and learn how to be at school with others. The team worked tirelessly offering to work side by side to make this student's transition successful. It took the first 9 weeks of school with bumps, bites, bruises and finally success for this student when resources are scarce and collaboration is the path to caring about one student and all students in our school system."
---
Resilience Resources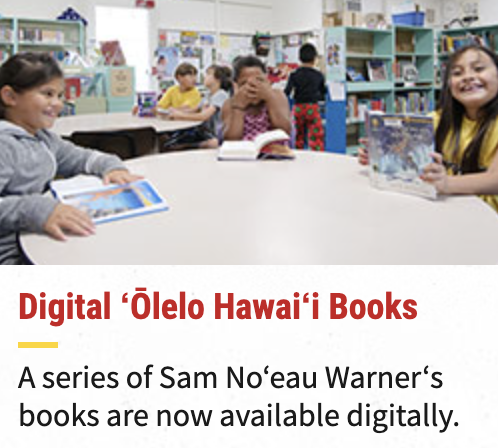 Mahalo to RCSF partner school Pāʻia Elementary for sharing a link to an archive of digital copies of Sam Noʻeau Warnerʻs children's books in Ōlelo Hawaiʻi. These are great resources for the entire family, especially as schools close for breaks.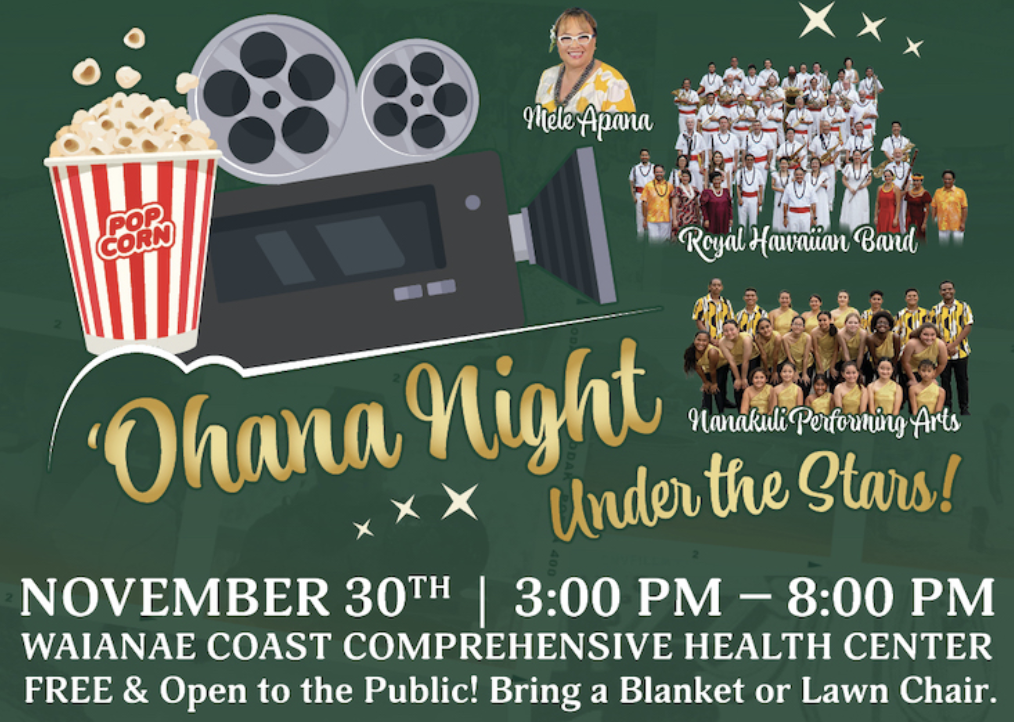 Celebrate the 50th anniversary of the Wai'anae Coast Comprehensive Health Center at a special 'ohana night on November 30. This event is free and open to the public!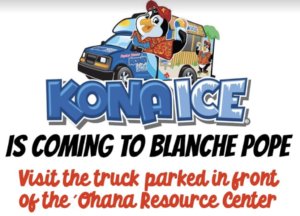 Please consider supporting RCSF partner school Blanche Pope Elementary each month as part of their fundraising effort with Kona Ice Truck, as a portion of sales go to the school's Family Engagement Committee.
---
Take Action
The long-term goal of the Resilient Communities, Schools and Families project is to build long-term resilience, well-being and community abundance. As such, the project goes beyond communities and children merely surviving difficult situations, but instead finding their own strength and thriving. We hope to cultivate a spirit of hope and possibility to support the holistic wellbeing of the students of today and tomorrow. Please let us know if you can join this movement.
Don't forget to follow the project on social media!
Facebook (Designed as a group vs page to enable more community discussion and engagement): https://www.facebook.com/groups/resilientcommunityhi
Twitter: @RCSFHawaii
Instagram: @ResilientcommunityHI
---
Consortium Partners

---
Mahalo!
This work is a true community effort and is made possible through the generous support of our partners, including:
Hawaiʻi Resilience Fund at the Hawaiʻi Community Foundation
The Harry and Jeanette Weinberg Foundation
U.S. Department of Education Native Hawaiʻi Education Program #S362A210059