Aloha,
The last year and half has been challenging for kids and families.
The COVID-19 pandemic has exacerbated existing stressors, meaning that many students have experienced some level of trauma. Schools are a beacon of hope, and the Resilient Communities, Schools and Families (RCSF) Partnership is a collaborative initiative that works with a cohort of Title I public schools (Mountain View El., Waiʻanae El., Pāʻia El., Hōnaunau El., and Blanche Pope El.) to drive innovation through transforming schools into holistic Community Schools with strengthened community partnerships, trauma sensitive practices, and wrap-around services. The project uplifts keiki and ʻohana through the care of a supportive community as they navigate the unpredictability of life.
Today's newsletter is the first of a monthly series that will share updates from RCSF, including reflections, bright spots, and calls to action. Our newsletter today will spotlight Waiʻanae El., and we hope these regular updates help to lift your spirits.
Opening Message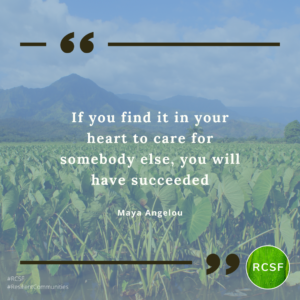 ---
Mahalo Message
We are privileged to work with our cohort of schools and are looking forward to sharing our gratitude for their staff and broader community.
One such example is at Waiʻanae Elementary School (WES), where they have tackled the challenges of the pandemic by strengthening relationships with families. The school aspires to be the epicenter of the community, and they have started a successful food pantry to help families access nourishing meals during this difficult time. School staff reflected on seeing a 10-year-old student, not more than 80 pounds himself, filling two 50+ pound bags of food to bring home to his family. The literal and symbolic weight of a young child bringing home food to his family is both heartbreaking and inspiring.
Another example of community engagement can be seen in how the school adapted a grant to conduct art classes for their keiki. When the pandemic forced these classes to be held online, what was supposed to be an activity for one child evolved into whole 'ohana engagement, with parents and other siblings participating. This was an opportunity to build relationships within the 'ohana and between school and family.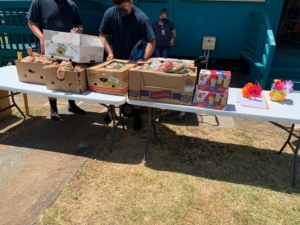 Photo credit: Waiʻanae Elementary School Facebook account via @WESseahorses
A core element of RCSF's partnership with WES is teacher professional development and learning. An example of positive growth covered in sessions has been the Lōkahi Wheel, which represents important aspects of life: Spiritual/Soul, Friends/Family, Physical/Body, Work/School, Thinking/Mind, and Feelings/Emotions. During these stressful and uncertain times, the wheel is a powerful tool for educators to reflect on how to center and balance out the various critical aspects that make someone a whole person.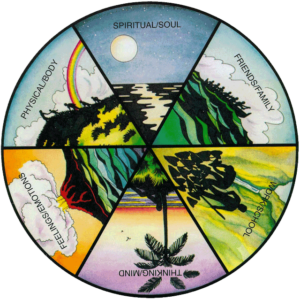 ---
Project Snapshot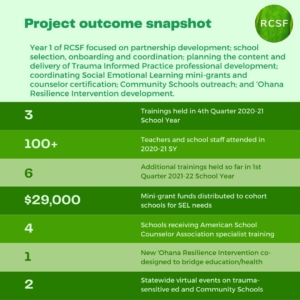 ---
Resilience Resources

Rick and Forrest Hanson offered a four-step HEAL framework via Mindful.org as a tool to cultivate greater resilience.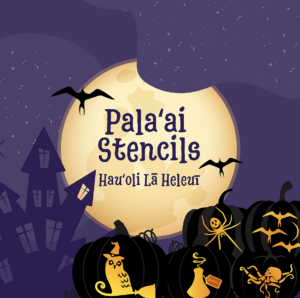 For many families, seasonal holidays are special opportunities to come together throughout the year. KŪ-A-KANAKA, a local organization that is owned and operated by the Kahakalau 'Ohana, offers a number of incredible resources that uplift ʻōlelo Hawaiʻi, arts, and creativity. One timely example is a set of Hawaiʻi inspired palaʻai (pumpkin) stencils to get the whole ʻohana carving this spooky season.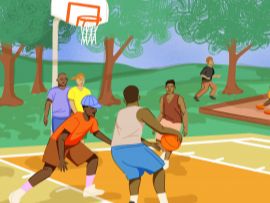 The great Science of Happiness podcast covered the power of play, and captured the magic of being outside and feeling alive in these pandemic times. There may even be themes of "freedom and healing and ideas of liberation" for people of color in reclaiming public spaces.
---
Take Action
The long-term goal of the Resilient Communities, Schools and Families project is to build long-term resilience, well-being and community abundance. As such, the project goes beyond communities and children merely surviving difficult situations, but instead finding their own strength and thriving. We hope to cultivate a spirit of hope and possibility to support the holistic wellbeing of the students of today and tomorrow. Please let us know if you can join this movement.
---
Consortium Partners

Mahalo!
This work is a true community effort and is made possible through the generous support of our partners, including:
Hawaiʻi Resilience Fund at the Hawaiʻi Community Foundation
The Harry and Jeanette Weinberg Foundation
U.S. Department of Education's Native Hawaiian Education Program