"For whatever reason, I didn't succumb to the stereotype that science wasn't for girls." Those are the words of Sally Ride—the first women to travel to space, and still the youngest American astronaut to do so. Not only did she voyage twice on the Challenger, but she held a PhD in physics. Her area of special interest? Astrophysics.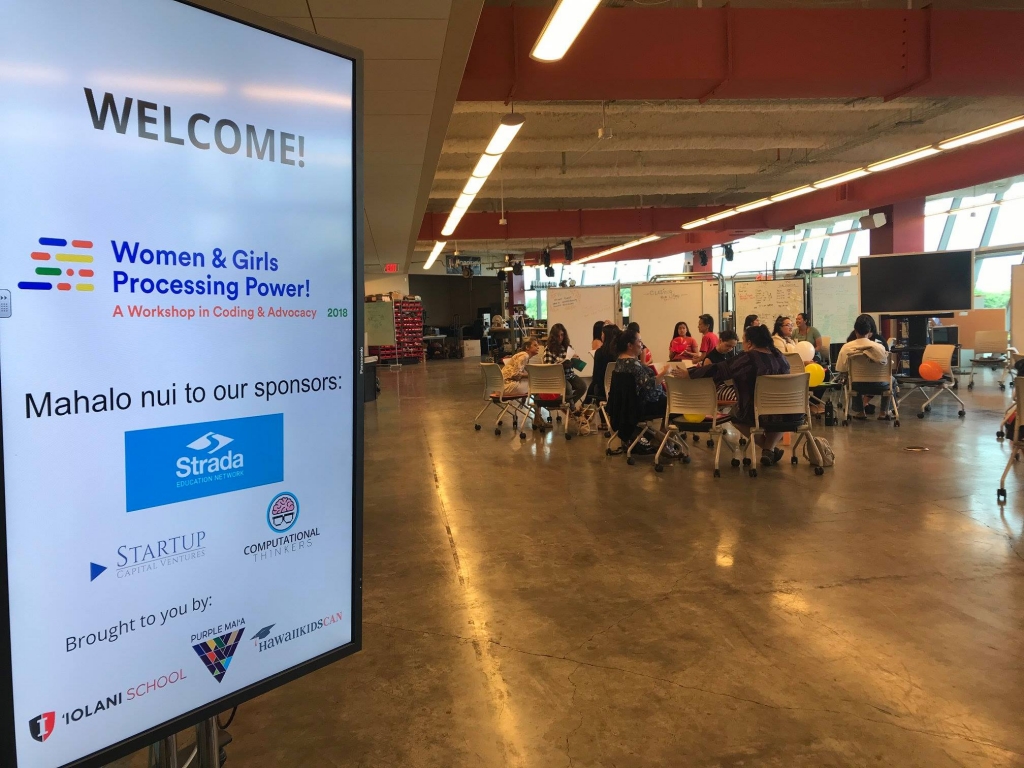 Thirty-five years after Sally Ride's first trip beyond Earth's atmosphere, women and girls remain dramatically underrepresented in the world of STEM. What's more: we know the gap emerges in school, as early as a child's elementary years, due to barriers of policy, exposure and the same limiting stereotypes that Sally spoke about decades ago.
But science is for girls—and that message was loud and clear the weekend of July 13, when HawaiiKidsCAN partnered with 'Iolani School's Sullivan Center and Purple Maiʻa Foundation to host Women & Girls Processing Power! 2018: A Workshop in Coding & Advocacy.
Today, I'm proud to share the highlights!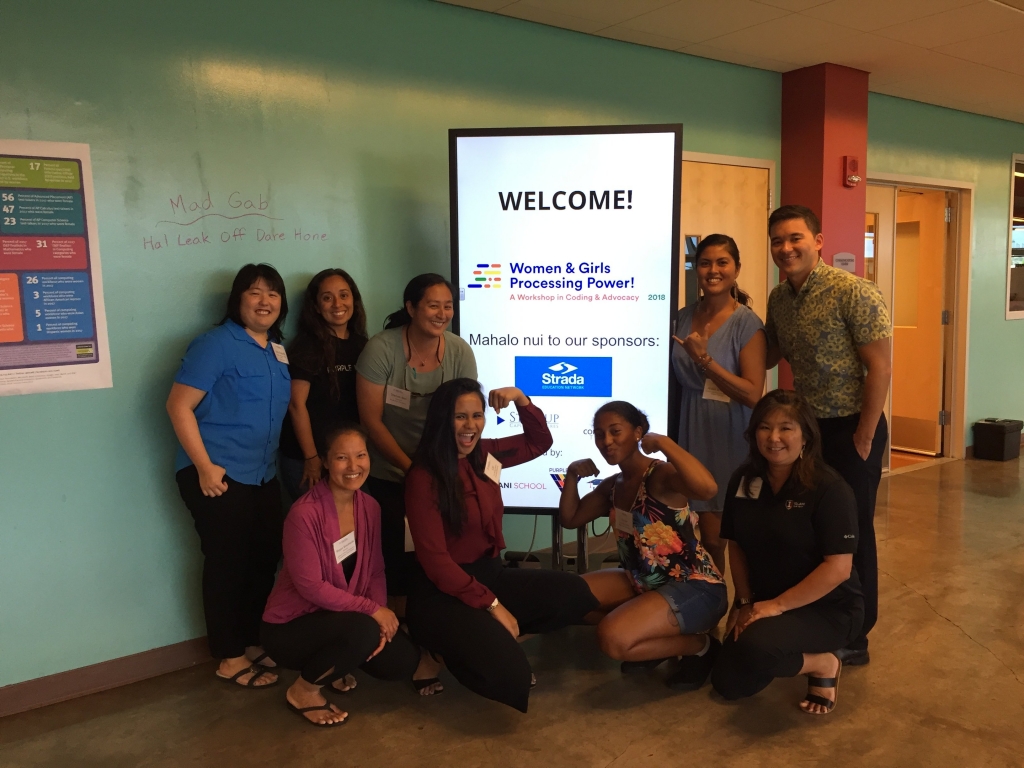 Our event was the first of its kind, and a true collaboration. It was a chance for women and girls to empower themselves through dialogue and action, and to learn what it takes to build technology that serves communities across Hawaii, the country and the world. In particular, we focused on the potential for even greater progress in this era of cracked glass ceilings and the #metoo movement.
"Every girl deserves to take part in creating the technology that will change our world and change who runs it."
– Malala Yousafzai | Youngest Nobel Prize laureate
We asked: "How can women and girls become the makers of technologies that increase democratic engagement and gender equity?"
Over the course of two days, dozens of people united—from students and state leaders, to educators and STEM professionals—to answer these questions and celebrate the contributions of women and girls to science.
We explored everything from coding to storytelling, and what tech privilege means in 2018. We learned how to code hands-on, and we developed strong ideas for apps that could transform communities. Above all, we saw female camaraderie in action in a space where everyone felt safe and free to share.
Opening circle
Our event began with an opportunity to share the names and stories of women who inspired us to pursue our passions!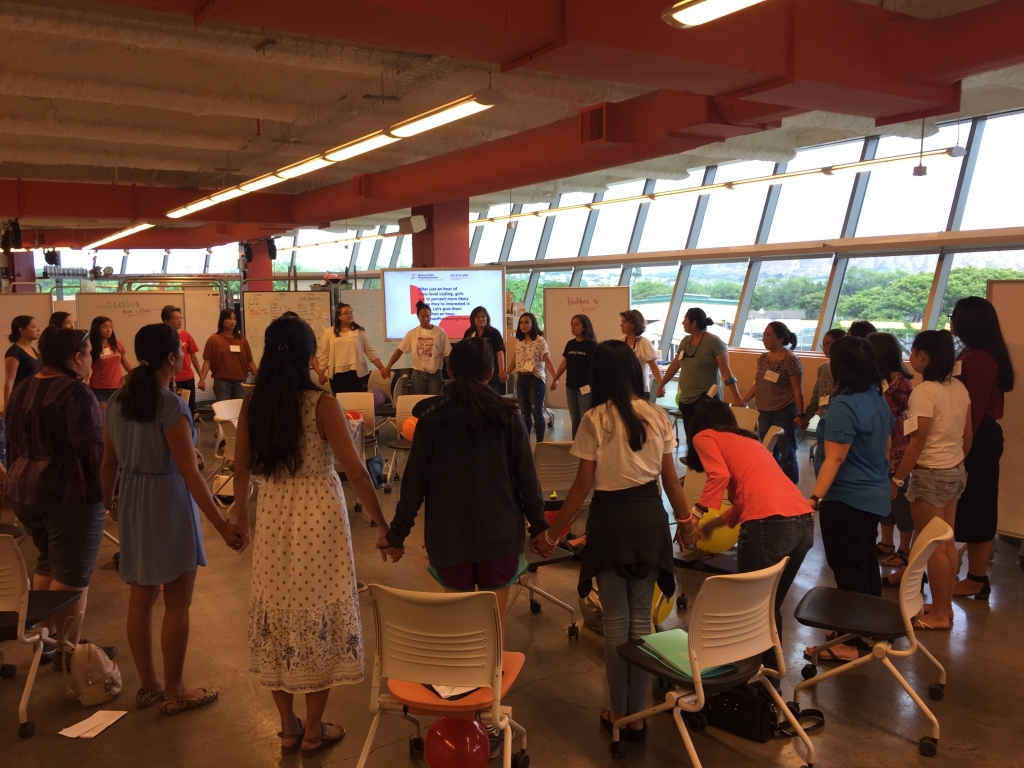 Marketplace of ideas
Teams of students collaborated to develop and present ideas for apps that could empower communities.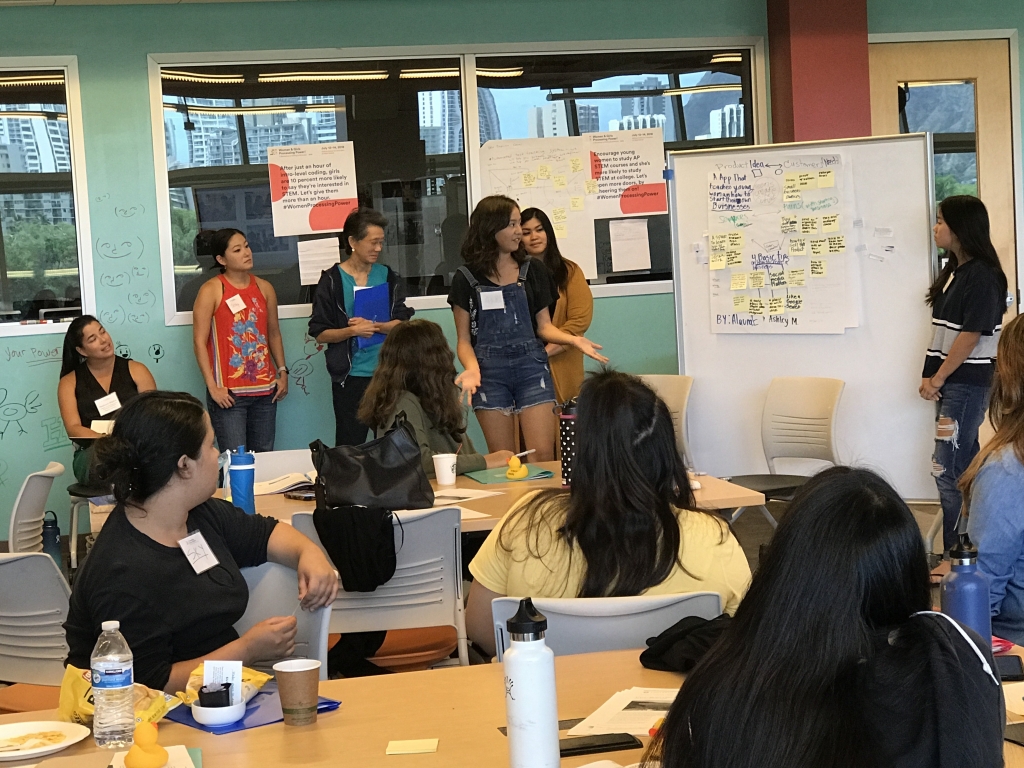 Education in action
Event co-organizers Erin and Jackie used Xcode to lead an introduction course in coding and app development.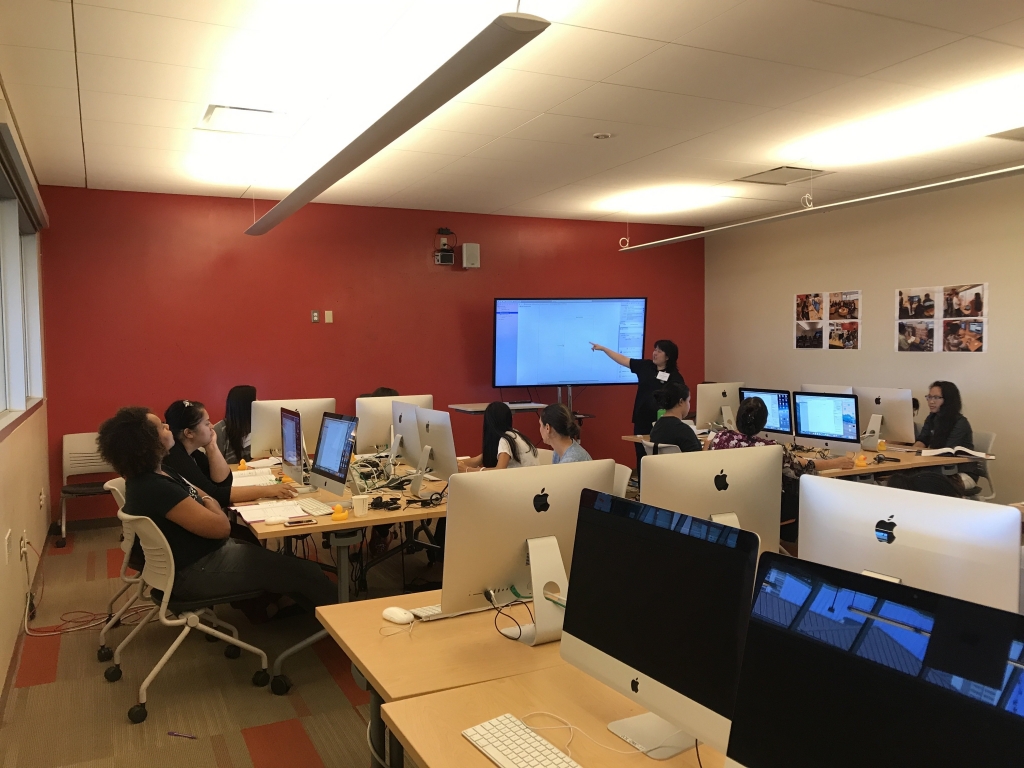 Sending the right message
Students were invited to share the empowering affirmations that drive their studies with State Superintendent Christina Kishimoto.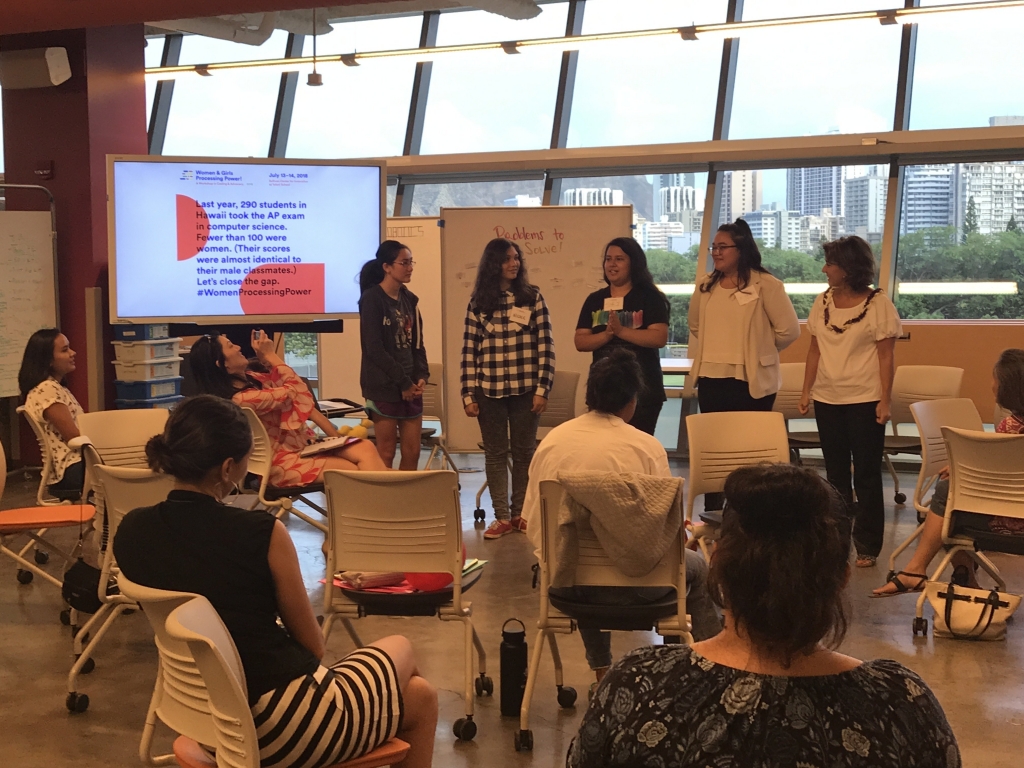 Among the ideas we heard over the weekend were many suggestions for closing the gender gap in STEM. What did our young leaders have to say?
Provide more female-only opportunities
Integrate women into mainstream messages about technology and STEM 
Create curricula in coding and technology catered to female students
Network with positive and successful people in the field to overcome barriers
As one student said, after reflecting on the work she did at Processing Power!: "We should not be limited in our possibilities by gender or anything else—each individual can achieve anything they want to!" 
You can find more pictures from the weekend here!
This event left us feeling inspired—and it wouldn't have been possible without the incredible contributions of time, wisdom and resources from our distinguished keynote speakers, mentor panelists and sponsors.
Keynote speakers
Dr. Christina Kishimoto, Superintendent at Hawaiʻi State Department of Education
Joslyn Wong, Founder of NanoByteLabs
Maya Rogers, CEO at Tetris and Founding Partner of Blue Startups
Video Message from Congresswoman Tulsi Gabbard, Congresswoman for Hawaiʻi in U.S. House of Representatives
Mentor panelists
Laurie Au, Director for Islander Institute
Nohea Hirahara, Engineer at Hawaiian Electric and Founder of Native Stories
Tiffany Huynh, Senior Account Executive at Anthology Marketing Group
Mary Radlhammer Kiang, Math, Science and Computer Programming Teacher at Punahou School
Natalie Ramirez, Director of Technology & Innovation for DevLeague
Maya Rogers, CEO at Tetris and Founding Partner of Blue Startups
Stephanie Shipton, Director of Early Engagement for Teach For America-Hawaiʻi
Mellanie Soriano, Developer at DevLeague
Joslyn Wong, Founder of NanoByteLabs
Sponsors
Computational Thinkers
Startup Capital Ventures
Strada Education Network
We know this event was just a start, and we have lots of work to do before the gender gap is closed in STEM—before we've built systems that truly promote equal opportunities for women and other underrepresented groups in the economy of the future.
Beyond that, we're inspired by another simple truth: everyone deserves to actualize their dreams—and entire communities reap the benefits when a young woman with a passion for the stars is empowered to pursue an education that prepares her to change the world.
Let's keep working toward an inclusive tomorrow.