Aloha from Community Outreach!
Today I'm proud to announce an exciting fellowship for high school students on the Leeward Coast of Oahu, turning spring break into a chance to learn what it takes to change the world of public education.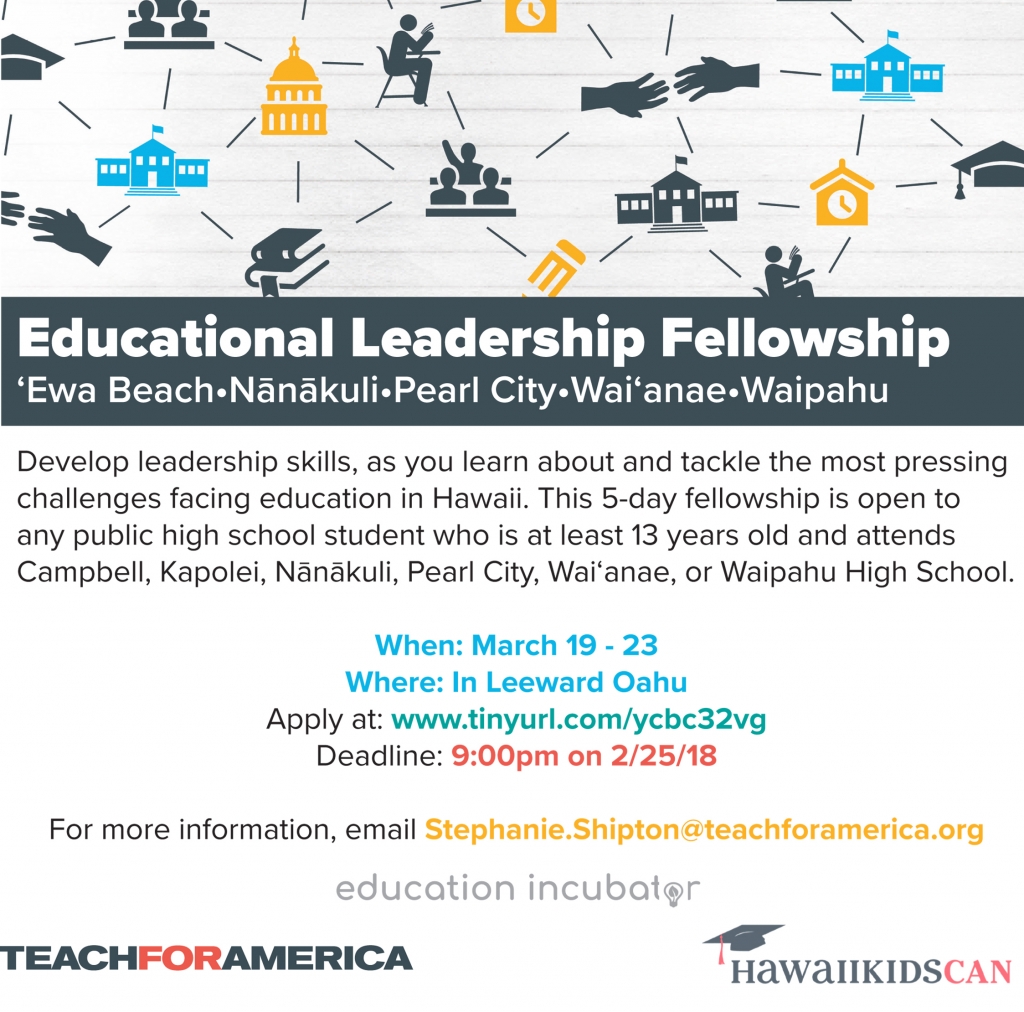 Our team at HawaiiKidsCAN has partnered with Teach for America-Hawaii and Education Incubator to create the Educational Leadership Fellowship, and we hope you'll share this information with a young advocate in your world. The five-day summit will empower students from Campbell, Kapolei, Nānākuli, Pearl City, Wai'anae or Waipahu High School, with transportation provided and location to-be-announced.
Click here to apply now! The deadline for submitting your application is 9 p.m. on Feb. 25.
We'll notify students if they were selected by the week of March 5.
The event will take place from March 19 to 23 on Leeward Coast, with seminars ranging from diversity in education to educational equity, effective advocacy best practices and major issues facing Hawaii's educational system. Fellows will hear from an inspiring roster of guest speakers and then create their own portfolio projects to bring awareness to an educational issue they're passionate about.

In our work to connect all keiki with great schools, student voices matter the most! We can't wait to share our knowledge about high-impact advocacy—and learn from the insights, interests and ideas of our young fellows.