The legislative process is long and grueling, so it's always a privilege to take a step back and celebrate the power of collective action and positive impact on students and families. As you may remember from our official recap of the 2023 legislative session, this was an exciting and productive year. We were thrilled to cap off this work last week at a signing ceremony with Governor Josh Green, legislative leaders, and community partners for a number of education bills (you can read Governor Green's full press release here).
Our computer science bill, HB503/Act 174, was one of four bills highlighted at the ceremony, so HawaiiKidsCAN was honored to join Governor Green, Lt. Governor Sylvia Luke, Senate Education Chair Michelle Kidani, and House Education Chair Justin Woodson in delivering remarks to highlight the impact on kids. You can watch the whole ceremony here, and be sure to catch HawaiiKidsCAN around the 15:13 mark.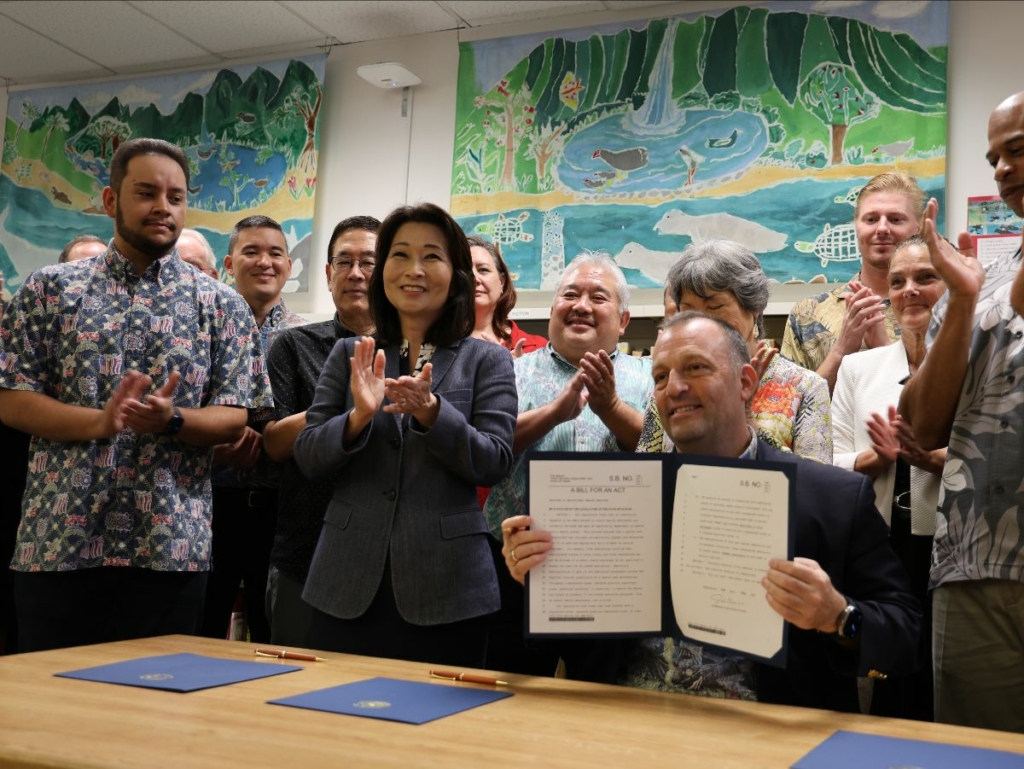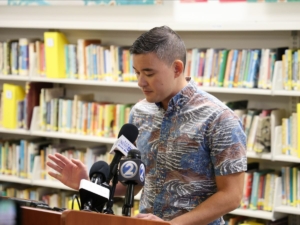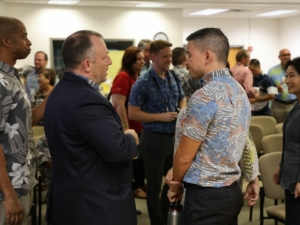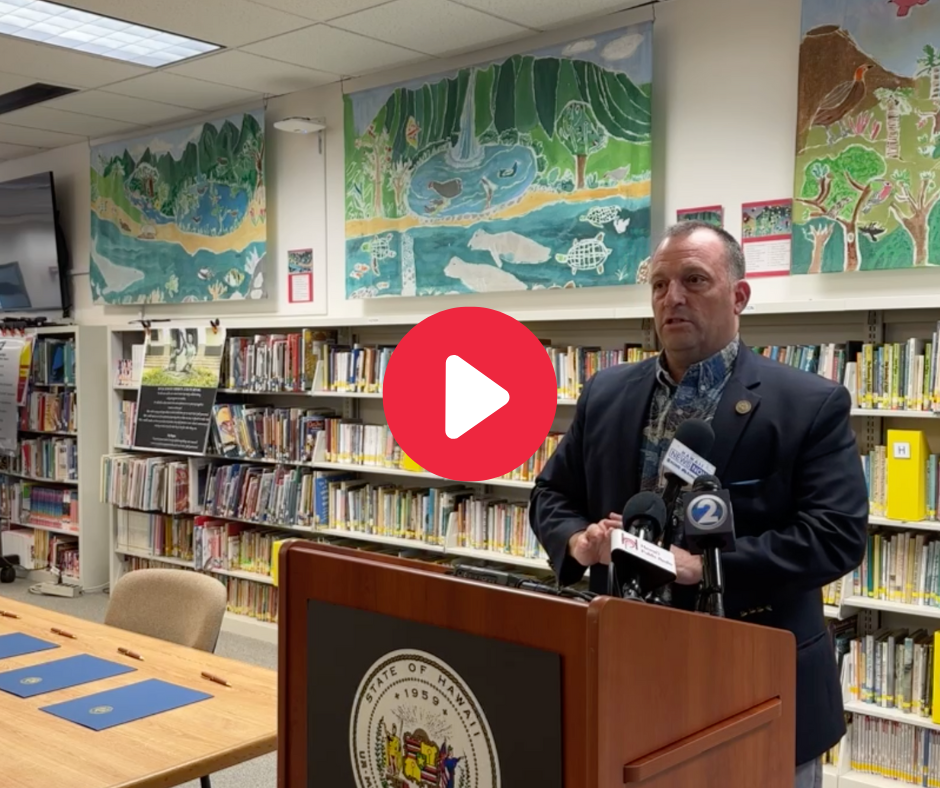 ---
To help celebrate the signing of HB503, we were grateful to teachers and students who sent their perspectives. Big mahalo to incredible local teacher Celeste Endo, as she used her signature infectious energy and positivity to capture testimonials, including from the ISTELive 23 Edtech conference in Philadelphia. Current Hawaii Teacher of the Year Dr. Michael Ida also lent his wisdom on the topic of computer science education.
You can also check out coverage of the signing at the Honolulu Star-Advertiser, Hawaii News Now, Hawaii Tribune-Herald, Maui Now, Big Island Video News, Government Technology, KPUA, and The Maui News.
We obviously have much work to still do on behalf of kids and families, but we're glad we can celebrate this step forward. Mahalo to our many partners and supporters for your contributions!