On Jan. 31, the House Education Committee will hear three important bills—and they're accepting our testimony right now.
We have an urgent opportunity to submit testimony by 2 p.m. today on several bills that would advance computer science education and school choice in Hawaii—priorities for HawaiiKidsCAN and our partners during this legislative session.
Click here to add your voice to our call for great education by supporting HB 2607, HB 2508 and HB 2509!
Here's what you need to know about this proposed legislation:

HB 2607 will boost the momentum for greater equity in our schools through access to computer science learning opportunities.
HB 2508 will allocate funds to charter schools for the rental or lease of facilities, and the maintenance of network infrastructure.
HB 2509 will allocate funds to charter schools infrastructure costs, but will also include funding for meal services and student transportation.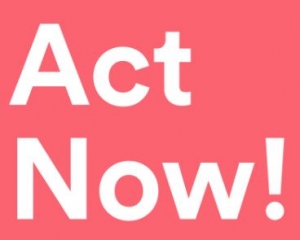 To support these bills with community testimony, simply register on the Capitol's website with a valid email address, click on "Submit Testimony," enter the bill number and click "Support" with a brief message about why this law would improve education for kids. For an easy-to-follow guide on this process, click here.
We support these bills because they promise a brighter future for all keiki, and would bring Hawaii another step closer to great schools for every student. For instance, there is a growing demand for K-12 students to access computer science classes that would prepare them for the future. Enabling all high schools to offer professional development for teachers in this subject area is a critical step toward increasing our computer science capacity.
Of the 14 public schools offering AP Computer Science courses, four received Title 1 funding in 2017-18, suggesting a shortage of courses available to low-income students. Increasing access to these courses, especially for underrepresented communities, will connect our kids with more opportunities to develop their digital skills, empower students discover and pursue a passion in computer science and help eliminate the gender- and ethnicity-based inequities that exist in the workforce.
Proposed legislation to support charter schools will also promote discovery and high-quality learning by letting our charters focus on what matters most:  the work being done in the classroom.

Hawaii is fortunate that our public charter schools are true partners in the effort to ensure every child has the opportunity to access the learning environment that works best for them. Our local public charter schools provide many different models for learning, including project-based learning, arts integration, Hawaiian culture, Hawaiian language immersion, voyaging, a focus on environmental sustainability and blended learning, both online and in-person.
Despite the clear value that charter schools bring to our public education landscape, they don't receive equitable treatment in terms of basic needs around facilities, transportation and student meals. For the sake of student learning, this needs to change.
We have until 2 p.m. to speak up for students across Hawaii. Please join us!
Thank you for standing with HawaiiKidsCAN on short notice. Our voices matter, and they're stronger when we share them together.