Hundreds of educators, students and community leaders came together in Honolulu on Thursday to celebrate National School Choice Week—and we all left inspired.
There was no better way to begin yesterday's school choice rally than hearing student voices lifted together in an oli for Queen Liliʻuokalani. Her legacy was built in a different time, but on principles that remain essential in the fight for equity. No matter where someone is born or how much they earn, they deserve the opportunity and to be heard.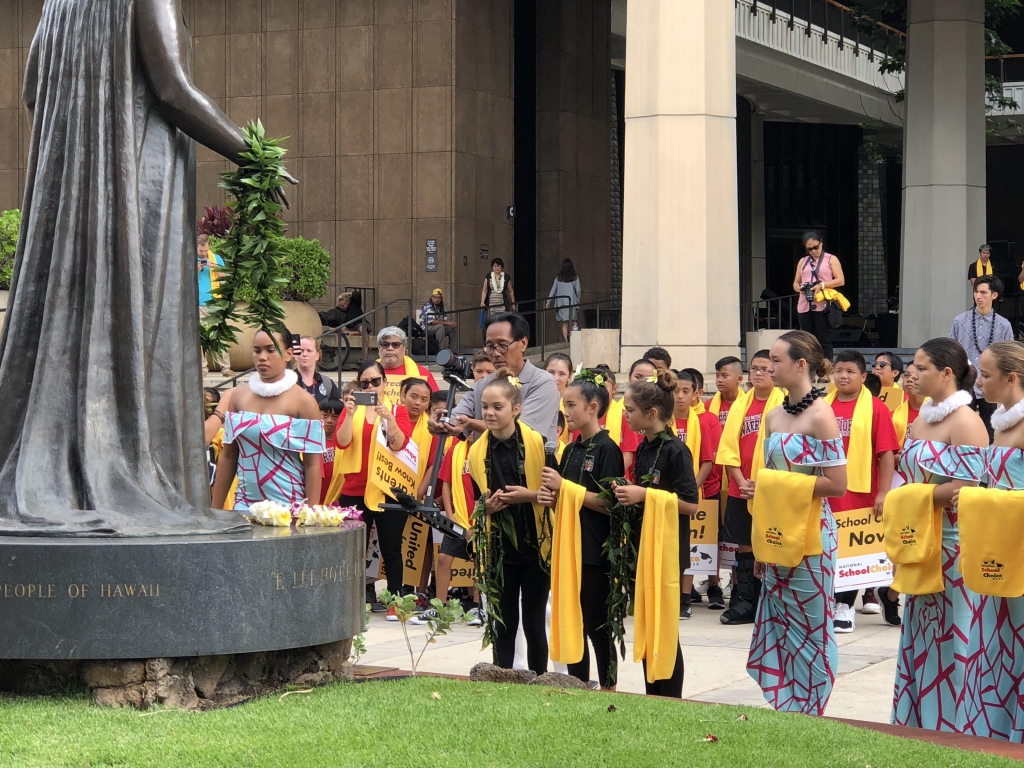 Nearly 200 students and educators joined the rally at the Capitol, organized graciously by the Hawaii Public Charter Schools Network and Lanakila Baptist Schools. It was far more personal than political—a community celebration of what education can look like, and how it can energize our diverse kids as they learn and grow. That energy was palpable, even in pictures from the event. So was the excitement of every student who couldn't wait to share why, and how much, their education empowers them and meets their needs. For Kahekili and Alice from Kualapuu Public Conversion Charter School on Molokai, the joy of learning comes in the form of Hawaiian language immersion and traditional Makahiki games, but also in the form of building robots that brought them to the VEX IQ world championships last year.
"Our team came in second, but next year we'll win first," they said, standing beside a sign that said it all: "School choice means hope."

Zanira, a senior at Hawaii Academy of Arts and Science in Pahoa, said she loves going to school every day. "I know that everyone cares, and I feel supported by an entire community."  Yesterday showed us that she is, and that her community extends far beyond the walls of her school to hundreds of her peers across The Aloha State.
It was my privilege to emcee the rally, although it meant that the morning whirred by while I made sure that our program transitioned smoothly from one part to the next. I had to turn my energy level up to 150 percent and that certainly made me miss teaching in front of a class of eager students! Later on, when I had the chance to reflect on what we accomplished in Honolulu through the simple gesture of bringing our schools together, I was moved by two things in particular: students were deeply excited and articulate champions for their own education, and Hawaii's charter school network is pioneering ways to enrich education through a commitment to heritage. From the morning's beautiful oli to the sound of children speaking fluent Hawaiian as they bustled around the Capitol, it was clear that culture plays an integral role in their engagement.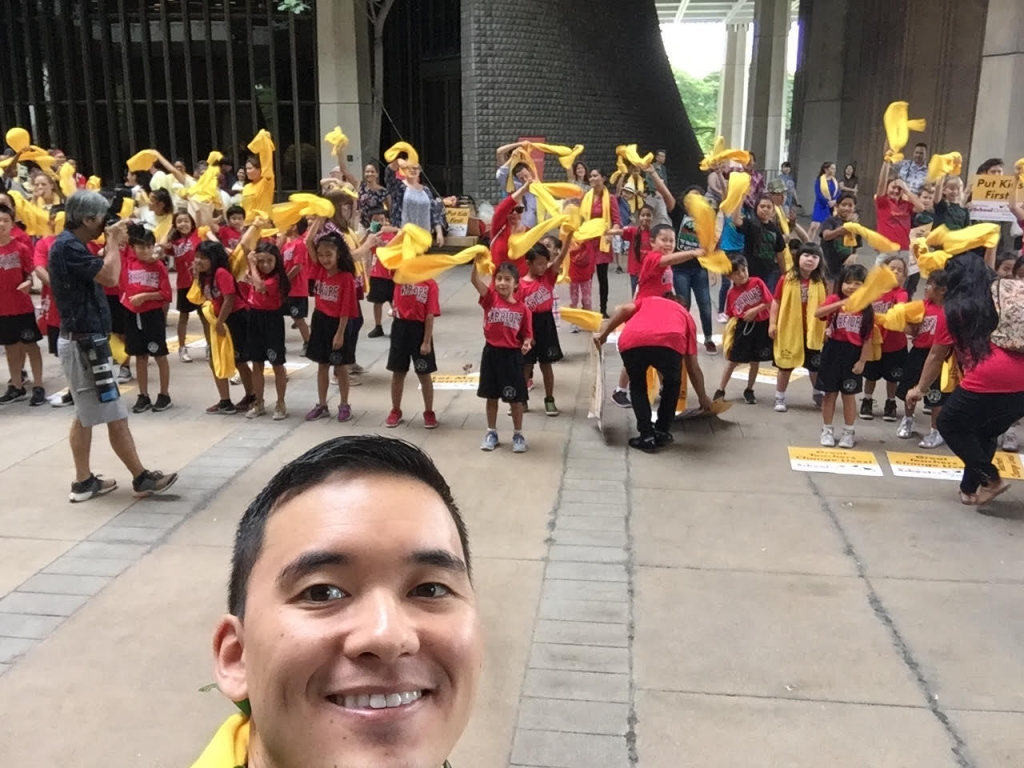 What began with a chant ended with a promise: we won't just stand for opportunity during National School Choice Week, but every single day. Options translate into opportunities, and opportunities translate into  excitement for students to learn and grow. Our kids aren't one-size-fits-all. Their education shouldn't be either. Culture, language, place and diversity are all tremendous assets that enhance student learning and achievement.
To see more pictures from the event, and to hear that memorable oli, visit HawaiiKidsCAN on Instagram and Twitter. You can also sign up for email announcements to learn more about our work to support school choice and diverse learning opportunities year-round.