It's hard to believe we've officially reached Spring 2021, and we hope you and your loved ones are staying happy and healthy.
The new year has been very busy for our team, and we can't wait to share some updates and highlights with you below.
---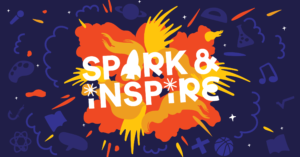 HawaiiKidsCAN is very excited to partner again with Teach For America Hawaii to bring back Spark & Inspire on April 28 for the third consecutive year. We are thrilled to have our first student presenter, and the brand-new hybrid format is going to incorporate the best parts of in-person and virtual events.
---
We're honored that our friends at the Hawaii Children's Action Network have recognized our executive director David Miyashiro as a finalist for a Champions for Children Award in the Innovator category. The awards event on April 7 is free to attend and should be fun for the whole family!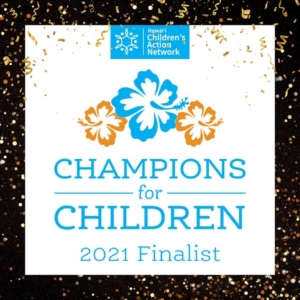 ---
Join us next Thursday with Ceeds of Peace, Rep. Lisa Kitagawa, and Ke Ala Ho'aka for a conversation on trauma-informed education efforts happening from the legislature to the school level. Check out the report we produced on Healing Trauma in Hawaiʻi: The Resilient Communities, Schools and Families Project.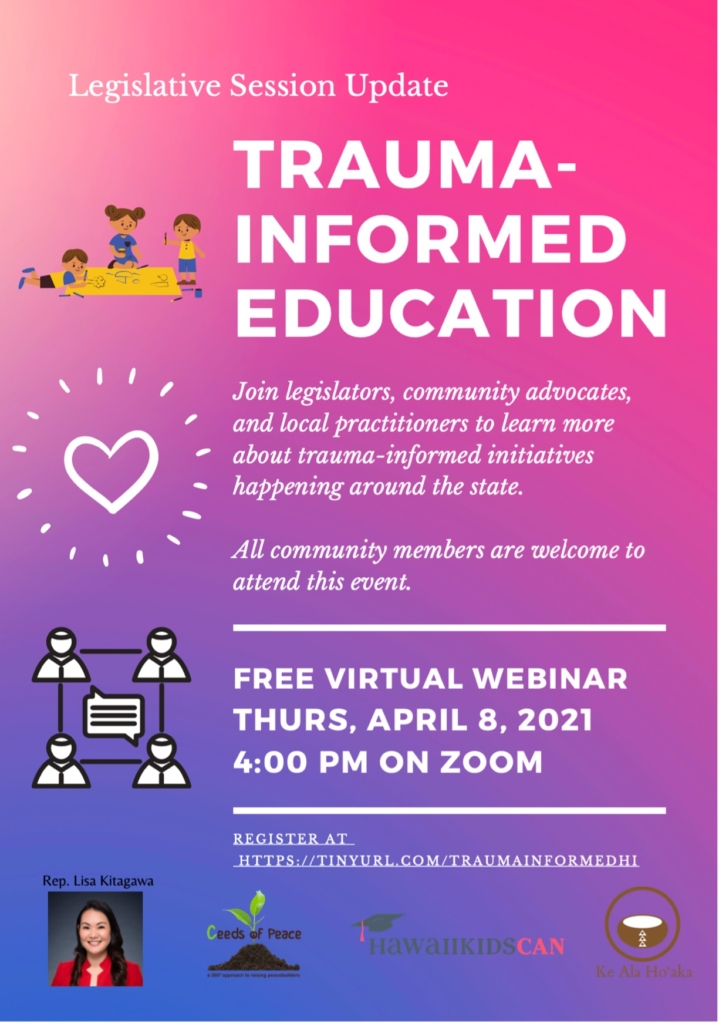 ---
Wifi on Wheels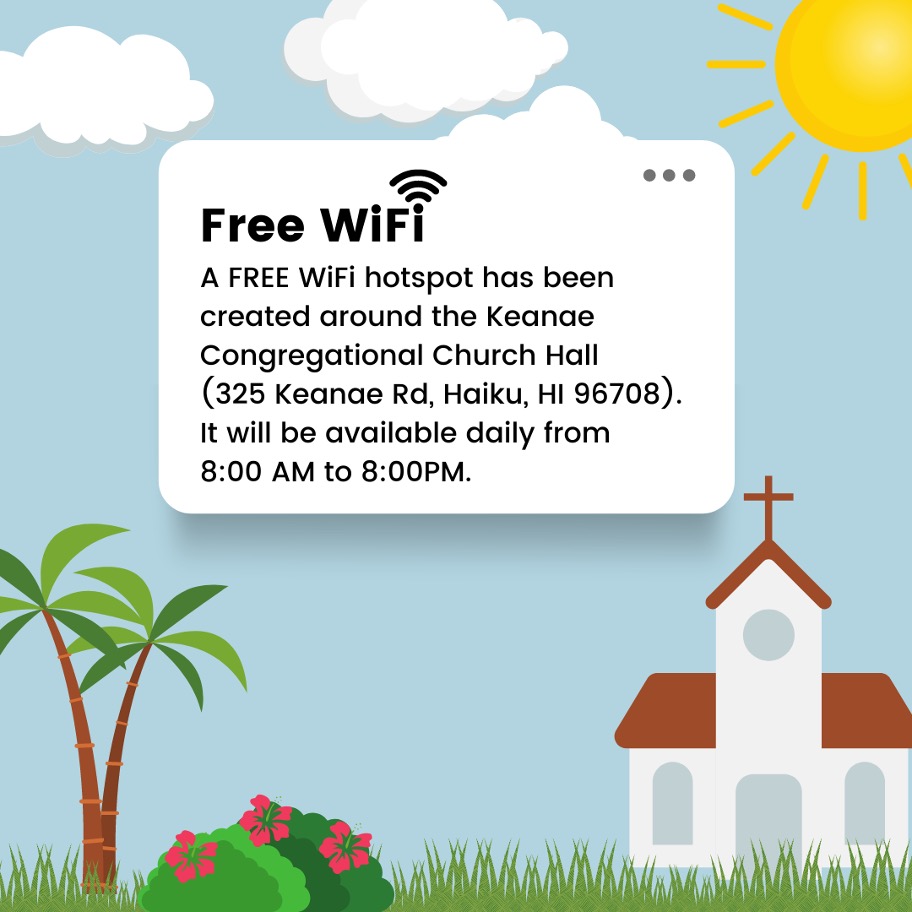 We are incredibly grateful for the partnership of so many supporters of the Wifi on Wheels program, which continues to grow from the initial pilots last summer. Eight distinct sites have either launched or are in the works, spanning rural communities on four islands.
Mahalo to Kamehameha Schools, Teach For America Hawaii, Poepoe Foundation, Hawaii People's Fund, Rotary Club of Honolulu, Sidney Stern Memorial Trust, Associated Chinese University Women, Nakapuna Foundation, and the Harry and Jeanette Weinberg Foundation for contributing financially to this program. A special mahalo to key partners University of Hawaii Maui College, Hawaii Community College, Sustainable Molokai, Hawaii County Economic Opportunity Council, Partners in Development Foundation, Kamaile Academy, Kahakai Elementary School, Keanae Congregational Church, Grace Episcopal Church, Maui County Department of Transportation, Cradlepoint, AT&T, Verizon, and a number of community leaders for their support. See a flyer for one of the latest sites below.
---
Youth Action Alliance Hawaii
Given the challenge of virtual programming in the pandemic, we've loved teaming up this year with Ceeds of Peace and the Pacific and Asian Affairs Council (PAAC) to host the Youth Action Alliance Hawaii (YAAH) youth advocacy program. The program is an expansion of our We Are Voices of Excellence (WAVE) program. Recent highlights include students going on a virtual Capitol visit to meet with legislators, including Rep. Gregg Takayama, Senator Michelle Kidani, Rep. Justin Woodson, Rep. Takashi Ohno, and David Cho from Senator Donovan Dela Cruz's office.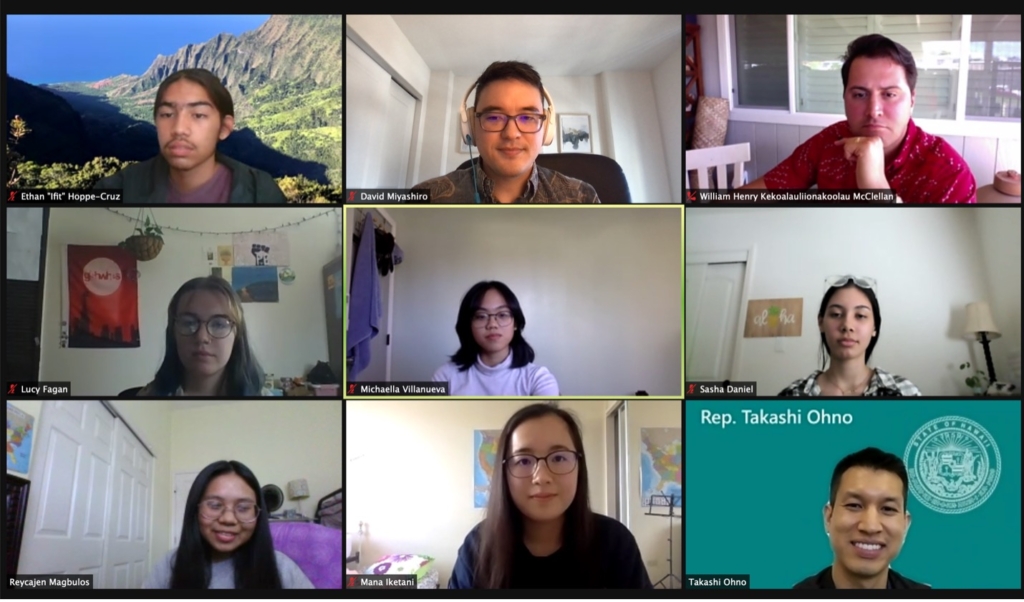 ---

Our board plays a crucial role in uplifting all aspects of HawaiiKidsCAN's work, and we depend on their expertise and support. We are excited to bring on a few amazing new members recently: Joey Aquino, Sandy Kobayashi, and Phoenix Maimiti Valentine, who is our first student member.
---
ADVOCACY
With so much happening in our local education system, our team has been busy speaking out in media on a range of important topics.
---
Legislative Updates
Legislative session has been fast and furious this year, even in a virtual format. Mahalo to the many individuals and organizations who have provided testimony for our priority measures, including HSTE, Code.org, Hawaii DOE, Microsoft, TechNet, Hawaii P-20, Chamber of Commerce Hawaii, OHA, University of Hawaii system, and Hawaii Workforce Development Council. Here are some notes on where things stand today:
Main priority bills
Other priorities
---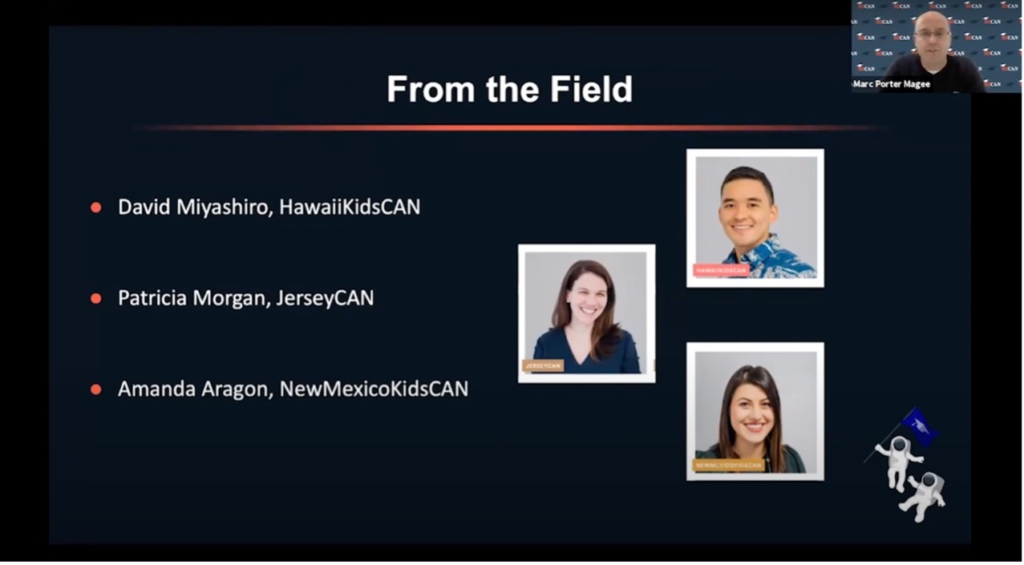 As states grapple with how to best deploy the new $123 billion in federal support funds through the American Rescue Plan, we joined with local and national advocates to share our perspective on what's happening in Hawaii.
---
COMMUNITY NEWS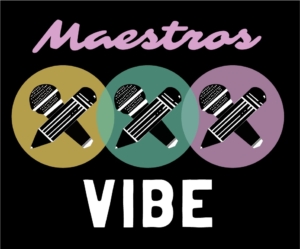 Check out the newest season of the outstanding Maestros Vibe Podcast!
Listen and download from wherever you get your podcasts.
---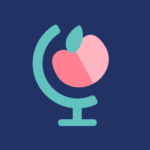 We've heard from many parents who are looking for affordable learning supports for their students. Schoolhouse.world is an exciting resource worth exploring for help with a range of subjects and topics, including Advanced Placement courses.