The past year and a half has been incredibly challenging for so many kids and families, but the resilience of our communities should make us all proud. In the face of adversity, we've all pulled together and pushed through the darkest days. With the sun sticking around longer in the summer, we hope you are finding yourself more often in a space of optimism and possibility.
Our team has been busy since our last update in April, so check out some highlights below!
---
INSIGHTS on PBS Hawaii
We were honored to be part of the panel conversation on July 1 for an episode of INSIGHTS on PBS Hawaii. Yunji De Nies moderated this live conversation, and Executive Director David Miyashiro joined influential panelists Catherine Payne (Hawaii Board of Education chair), Osa Tui, Jr. (new president of HSTA union), and Alisa Bender (principal of Aiea Intermediate School) to discuss what our schools have been through this past year and the anticipated return to in-person school for the 2021-2022 school year.
David pushed the importance of leading with empathy for our families, as well as diving into innovative approaches around distance learning and supporting academic and social-emotional needs. Click below to watch the full recording.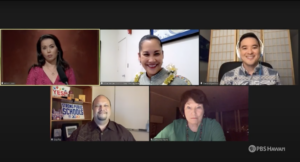 ---
Wahine Processing Power
Wahine Processing Power – a collaborative initiative from HawaiiKidsCAN, Wahine Coder, Purple Maia, and Iolani School – has officially launched for the fourth consecutive year. The initiative has consistently focused on getting girls and women (especially women of color) – ranging from 12 years and older – set up for success in the computer science and STEM fields. This year's cohort is sponsored by Women's Fund of Hawaii and is focused on mentorship and web design. Beyond technical skill-building, the program wants to empower women to grow in key areas such as courage, risk-taking, and perseverance, which are critical for finding success in fields overrepresented by men. To help cohort members explore these themes, this summer has featured weekly talk-story sessions with inspiring local leaders, including U.S. Senator Mazie Hirono and Dr. Maya Soetoro.
Here are a few highlights from in-person sessions in past years on Oahu and Kauai.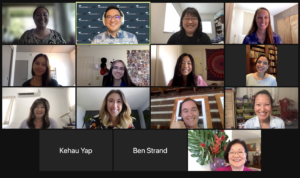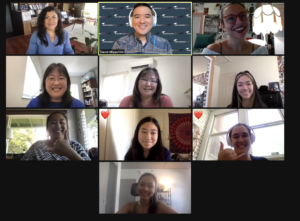 ---
Youth Action Alliance Hawaii
As you may remember, our We Are Voices of Excellence (WAVE) youth advocacy program joined forces with youth-serving programs from the Pacific and Asian Affairs Council (PAAC) and Ceeds of Peace this past school year to form Youth Action Alliance Hawaii (YAAH). The program wrapped up its first year, and you can read the report here or watch a video montage of the end of year showcase (kindly produced by HawaiiKidsCAN board member Sandy Kobayashi).
One of the student advocates from YAAH was also quoted in the Washington Post saying, "I hope that all the discussions that have been raised during the pandemic about political polarization and about racism in this country, I hope that that's kind of opened doors to make more real change in the near future."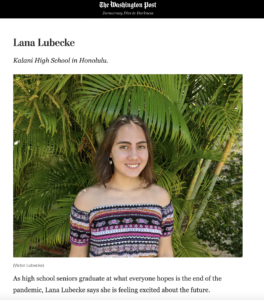 ---
Connectivity Pilots
Since the start of the COVID-19 pandemic, HawaiiKidsCAN has been highly focused on addressing digital inequities that have had a negative impact on students' ability to obtain a quality education. We have taken on this challenge at both the community and policy levels, in recognition that the pandemic created an urgent crisis to be addressed immediately while also looking at systemic root causes of these digital inequities.
We are proud to have launched a portfolio of 11 sites (map below) that have served approximately 700 keiki and community members in places such as Pahoa, Volcano, Waianae, Kona, Keanae, Hoolehua, Mahana, and Kohala.
Our summer fellow has been collecting testimonials from the sites, and we've included some below.
"The connectivity allowed the kupuna to utilize telehealth services, shopping services, SNAP and supportive services . . . WiFi connectivity allowed families separated by COVID the access to Facetime and maintain that relationship. . . People in our community believe in Connect All [formerly Wifi on Wheels] so much so that one of our community members bulldozed his land to create a space for people to sit, receive necessities and use WiFi services. His vision is to make a one-stop shop . . . WiFi provides opportunity to seniors who are hesitant to venture out and [amid] the uncertainties [are] especially homebound."
"WiFi is a basic necessity for people, just as utilities such as water are to individuals. We see this even more so with students. In order to sign up for classes, do homework, check class Dojo, prepare for school. You need WiFi . . . If you don't have connectivity you miss out on housing availability and food opportunities. Having the WiFi creates access to these resources . . . In this age of technology, we always needed WiFi/internet service, but the pandemic just showed it to us."
"When I originally heard about this program [Wifi on Wheels], I thought it was a great idea and the heart was to help families . . . WiFi access is like paper and pencil. It is now the minimal access to education . . . I see the need for this program as long term. There is a need for wifi/hotspot. Nowadays wifi is a necessity. It is a growing trend for many services. If I don't have access to wifi, then there is no access to the vaccine, food distribution and education."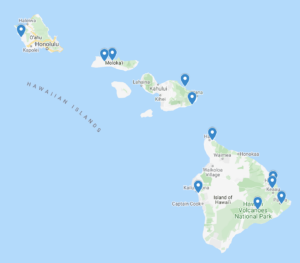 ---
Spark & Inspire Recording
We were thrilled to host our third annual Spark & Inspire showcase with Teach For America Hawaii in April. This year's set of presenters were exceptional, and we were especially inspired by our first student presenter. You can watch the full recording here.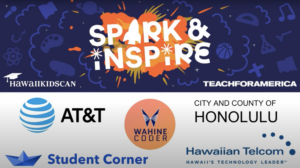 ---
Ohana Pods Lanai
Through the pandemic, families and neighbors have had to rely on and support each other more than ever before. To support these organic efforts, we have launched the Ohana Pods Lanai program, which helps families come together in small groups to address shared challenges using shared resources. We are actively recruiting additional Lanai families to participate, as well any organizations or individuals who want to offer educational services.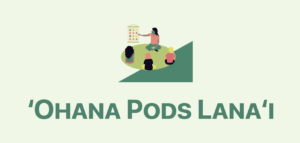 ---
Legislative Session Update on Trauma-Informed Education
Given the stressors that were exacerbated during the pandemic, educators and schools are looking for ways to be more responsive to the needs of students. Trauma-informed education is an important whole-child approach to do just that, and we moderated a virtual discussion on April 8 with experts in this area:
Danny Goya, trauma-informed trainer and HawaiiKidsCAN board member
Rep. Lisa Kitagawa, sponsor of legislation to create trauma-informed schools
Jason Roberts, district educational specialist for the Nanakuli-Waianae Complex Area for the Hawaii DOE
Derek Minakami, principal at Kaneohe Elementary
Ivee Cruz, She is the Project Director of the Resilient Communities, Schools and Families project for Ceeds of Peace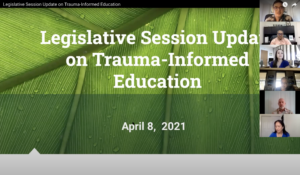 ---
ADVOCACY
In The News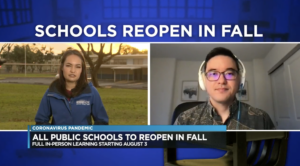 We continue to be very active with local media, and here are some news stories that have come out since our last update in April. 
---
Legislative Updates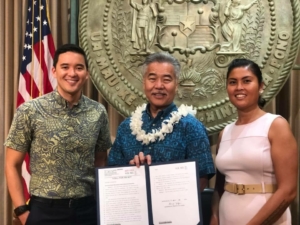 While we missed having the opportunity for an in-person bill signing at the Capitol like the photo above in 2018 for Act 51, we are incredibly excited to share that our wins from this legislative session are now officially law of the land! We are so grateful to the advocates and legislators who made this possible, as well as Governor Ige for his support.
Wins
---
Board of Education
Beyond the legislature, we have been very active with the Hawaii Board of Education as it has considered a number of important issues this year. We know that most folks don't have time to keep up with BOE meetings, so here is our testimony on a few hot topics over recent months. We've been pleased that board members have referenced our testimony in their discussions, and that they've been aligned with us on issues like free summer school for all students, greater clarity from the Hawaii DOE on spending federal ESSER funds, and flexible distance learning options for families who want them in the 2021-2022 school year.