With Earth Day recognized on April 22 around the world, we hope families find time to reflect on how they can recommit to protecting our shared environment through collective action. There are numerous events happening around the state, and we are sure there are a number of informal celebrations and work days. We also wanted to highlight the value and importance of ʻāina-based education, not just during Earth Day but as a staple experience for learners of all ages. Here are some examples of ʻāina-based education in action through the Hawaiʻi Land Trust.
---
Opening Message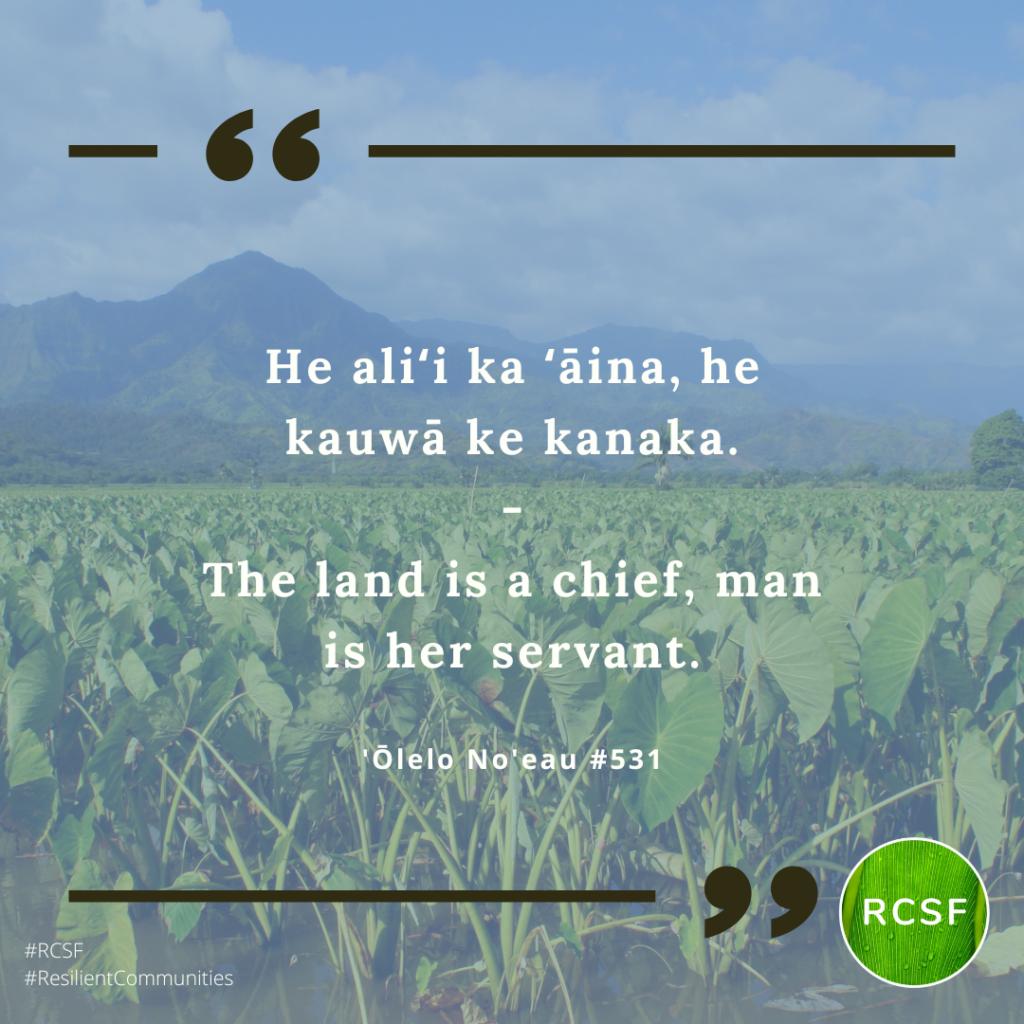 ---
May 8: RCSF talk story event
Mahalo to the folks who joined us in February for our first quarterly talk story event. We're excited to offer our next one on May 8, which will be an opportunity to hear updates about the project, learn how you can integrate new practices at your school or organization, and partner with likeminded folks around community needs. Be sure to RSVP today!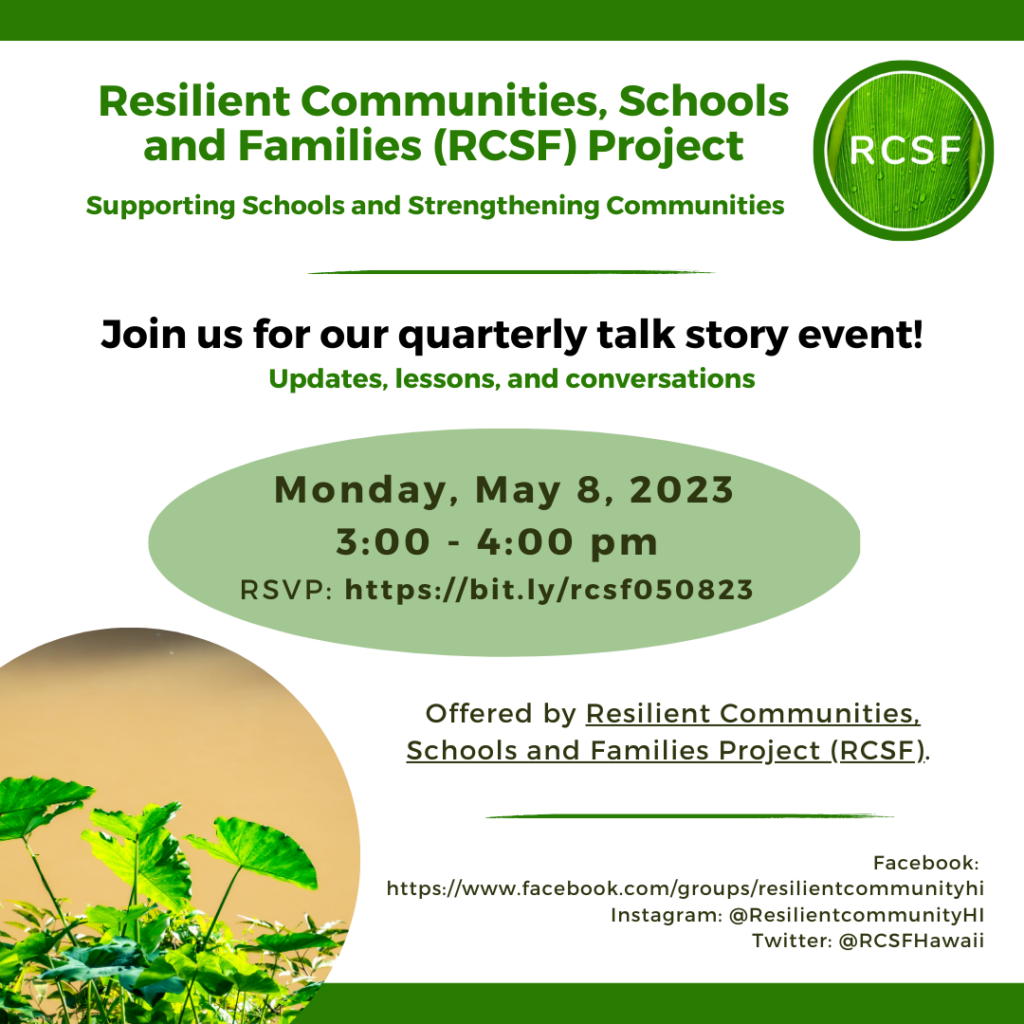 ---
Teacher Appreciation Week
With Teacher Appreciation Week coming up from May 8-May 12, we hope to use this opportunity to recognize some of the many incredible educators in our state. We invite YOU to join in on these celebrations by completing this form, which we'll use to compile shout outs for our May newsletter. Please complete by Monday, May 15 to be included.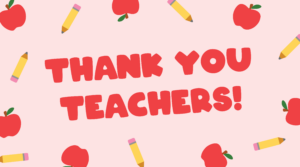 ---
CS Coordinator training & principal meetings
Our RCSF Community School Coordinators came together for a training with the Coordinators from the Kohala community schools and for two-days in Waimea. Led by the Christa Rowland from the Institute for Educational Leadership and Jay Cordova, Community School Coordinator from Albuquerque, NM, our coordinators learned facilitation skills to lead collaborative conversations and action planning with their Community School Huis. They also reflected on how community schools are like ʻohana waʻa—everyone must row together at the same time to move forward.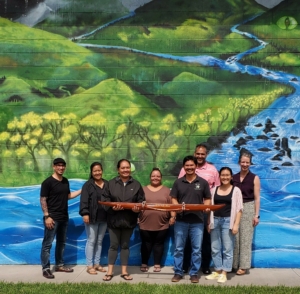 ---
Welcome, Madeline!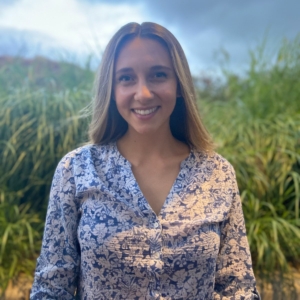 Please help us to welcome the newest member to our RCSF team, Madeline McKinnon! Madeline will be serving as Ceeds of Peace's Community Schools Specialist, offering guidance and assistance to a team of Community School Coordinators across Hawaiʻi.
Originally from Washington State, Madeline moved to the island of Oʻahu to teach 10th-grade Biology and Special Education at Waiʻanae High School. During this time, she also worked with students and the community through after-school programs prioritizing place-based, holistic learning opportunities and community engagement initiatives. After four years of striving to increase educational equity as a teacher, she decided to take her passion for education beyond the classroom. She is now working to improve youth outcomes by facilitating the implementation of community schools and advocating for the utilization of local resources to create sustaining systems change. Passionate about learning, community wellness, and science, she appreciates learning from kumu of all backgrounds and expertise. When not spending free-time outside, Madeline can be found binging science podcasts. After studying psychology for her undergraduate degree, she earned her M.S.Ed in learning and technology. Madeline is a firm believer that all keiki deserve access to quality education that facilitates their individualized goals, and recognizes that it takes a village to support their dreams.
---
Resilience Resources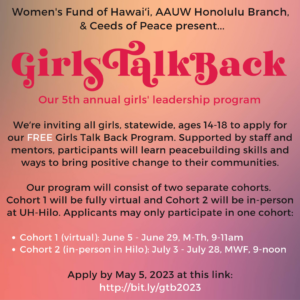 Big congratulations to Ceeds of Peace for offering their amazing Girls Talk Back program for the 5th time this summer. This program is an exciting and engaging way for students to make connections and grow their own leadership and advocacy skills. Applications are due on May 5.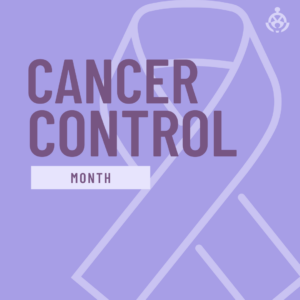 Mahalo to RCSF partner Papa Ola Lokahi for highlighting April as National Cancer Control Month. Learn more about how individuals can empower themselves with information about reducing cancer risk.
---
Take Action
The long-term goal of the Resilient Communities, Schools and Families project is to build long-term resilience, well-being and community abundance. As such, the project goes beyond communities and children merely surviving difficult situations, but instead finding their own strength and thriving. We hope to cultivate a spirit of hope and possibility to support the holistic wellbeing of the students of today and tomorrow. Please let us know if you can join this movement.
Don't forget to follow the project on social media!
Facebook (Designed as a group vs page to enable more community discussion and engagement): https://www.facebook.com/groups/resilientcommunityhi
Twitter: @RCSFHawaii
Instagram: @ResilientcommunityHI
---
Consortium Partners

---
Mahalo!
This work is a true community effort and is made possible through the generous support of our partners, including:
Hawaiʻi Resilience Fund at the Hawaiʻi Community Foundation
The Harry and Jeanette Weinberg Foundation
U.S. Department of Education Native Hawaiʻi Education Program #S362A210059