We hope you and your loved ones are staying safe and healthy.
Hearts are heavy across the education community and broader world with the news of the recent shooting at Robb Elementary School in Uvalde, Texas, which comes not long after other violent incidents in Buffalo and Milwaukee. Given the stressors of the past several years, we know this tragedy has hit especially hard for parents, teachers, and students. There are resources available on how to talk about school shootings with kids and process what has happened, as well as advocacy organizations that are pushing for change through policy.
As the school year ends soon, we encourage our broader community to reflect, refresh, and focus on empathy and human connections. These times do not feel easy, but we can gain strength by leaning on each other.
---
Opening Message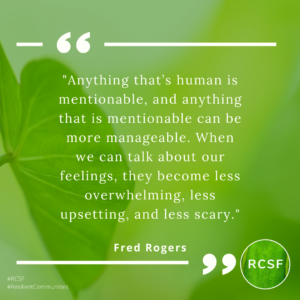 ---
Mahalo message
A significant component of RCSF is the integration of the Community Schools Model across our portfolio of schools. In order to make this work possible, we have hired a team of community schools coordinators, and we were thrilled to complete onboarding sessions and site visits at Honaunau, Mountain View, and Kohala this month.
Here are some positive reflections that came out of the sessions:
I want to see children/families/communities…
Change their outlooks, don't have to feed into the negativity.
Children have access to resources and opportunities to fulfill their dreams and purpose.
See children have resources, mindset and opportunity to thrive.
Break generational curses and worth it.
Have the community unite as one for the greater good for all members.
Positivity can come from negativity.
We're still recruiting for CS Coordinators for Pāʻia and Blanche Pope schools, so we hope you can join us if you're inspired by this work. Please feel free to share this flyer with your networks in Pa'ia and Waimānalo regions.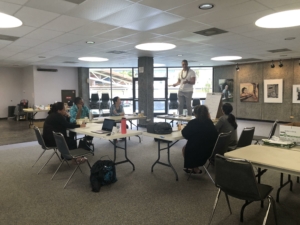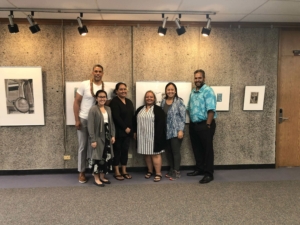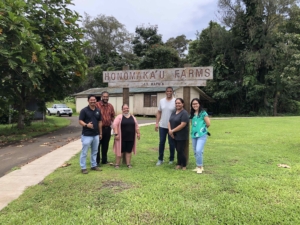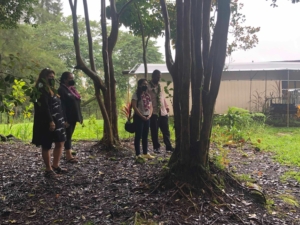 ---
Mental Health Awareness Month
The month of May has been recognized as Mental Health Awareness Month in the United States since 1949. It was founded by the Mental Health America organization (then known as the National Association for Mental Health) in order to raise awareness and educate the public about mental illness, including conditions like depression, schizophrenia, and bipolar disorder, and reduce the stigma surrounding mental illness.
Mental Health Month aims to raise awareness regarding the trauma and societal impact that mental illness can have on the physical, emotional, and mental well-being of children, families, and communities as a whole.
Locally, we've seen lots of great celebrations, including by our partners at the Hawaii Department of Health's Child & Adolescent Mental Health Division (CAMHD). They've been running an exciting Children's Mental Health Acceptance Month campaign, which focuses on moving from awareness to acceptance. Check out the great schedule of celebration they've had and informative videos. Local musician Kolohe Kai has also been promoting these efforts and speaking directly with students, so follow some of his videos on social media.
As Mental Health Awareness Month comes to a close soon, the conversation on our health and wellbeing doesnʻt end. For tips and resources any day of the year, visit Mental Health Is Health.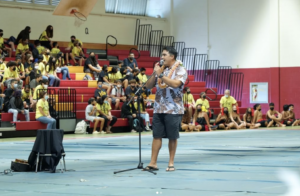 ---
Policy update
The legislative session is over, and we're excited that two RCSF priority bills passed! Mahalo to the legislators and community supporters who helped to make these wins happen. The bills still need to be signed by Governor Ige, so please take a moment to let him know that you support them.
SB2482: This bill creates a new state Office of Wellness and Resilience, which will receive nearly $1 million to help coordinate the complex response to trauma for children and adults.
SB2818: This bill establishes within the Department of Education the full-time position of summer learning coordinator to ensure that learning and student supports are available the entire year.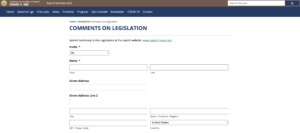 ---
Resilience Resources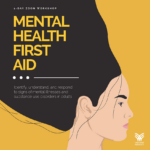 Vibrant Hawaii has multiple dates available for their Mental Health First-Aid Workshop, which helps participants identify, understand, and respond to signs of mental illnesses and substance use disorders in adults.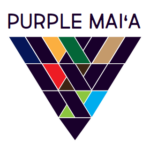 Purple Maiʻa Foundation has a number of high-quality summer courses to keep keiki enriched, engaged, and learning through the summer, with a strong focus on culture and technology.

Registration now open and FREE for the Summer Social Justice Reel Camps for Girls offered by Hawaiʻi Women in Filmmaking. They are also hosting a Youth Mental Wellness Film Fest on May 26.
---
Take Action
The long-term goal of the Resilient Communities, Schools and Families project is to build long-term resilience, well-being and community abundance. As such, the project goes beyond communities and children merely surviving difficult situations, but instead finding their own strength and thriving. We hope to cultivate a spirit of hope and possibility to support the holistic wellbeing of the students of today and tomorrow. Please let us know if you can join this movement.
Don't forget to follow the project on social media!
Facebook (Designed as a group vs page to enable more community discussion and engagement): https://www.facebook.com/groups/resilientcommunityhi
Twitter: @RCSFHawaii
Instagram: @ResilientcommunityHI
---
Consortium Partners

---
Mahalo!
This work is a true community effort and is made possible through the generous support of our partners, including:
Hawaiʻi Resilience Fund at the Hawaiʻi Community Foundation
The Harry and Jeanette Weinberg Foundation
U.S. Department of Education Native Hawaiʻi Education Program #S362A210059