Wahine Are Changing the World!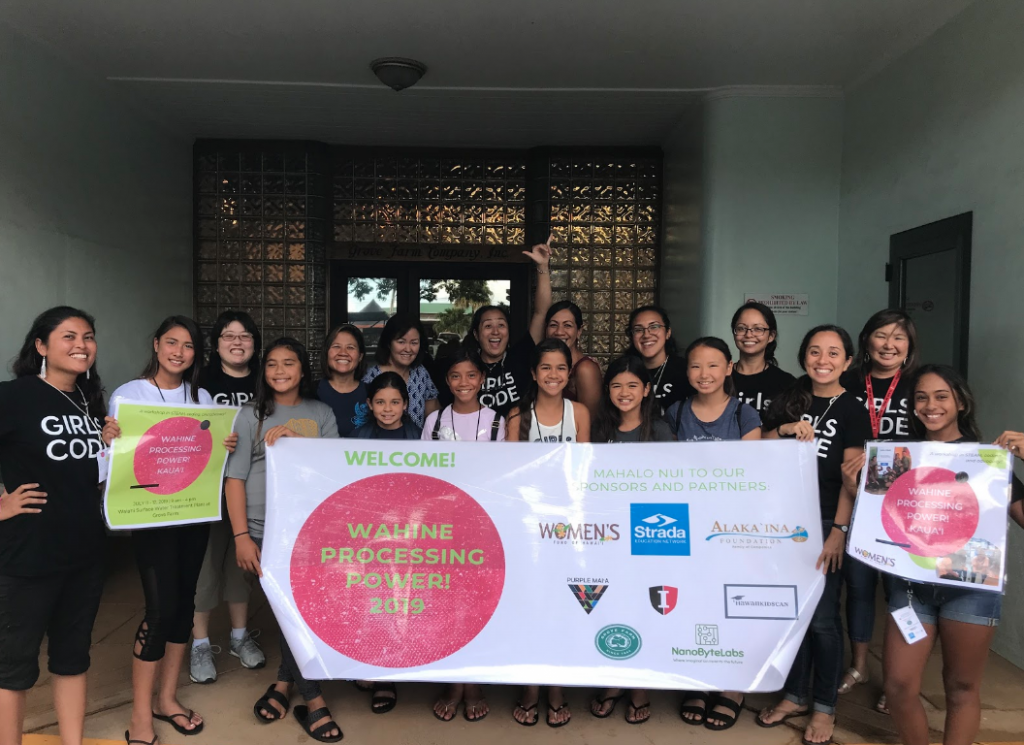 "The secret to being in technology is simple: find the thing you love and never let it go." 
Those are the words of computer scientist Tarah Wheeler who wrote the book Women In Tech to help outline the message that technology, and more specifically computer science, is no longer a boys club. Yet, despite a rather straightforward secret, there is still a severe lack of women in the computer science field. 
According to Wheeler,  "The number of women working in computer science and achieving computer science degrees achieved its height thirty-five years ago. In 1984, 38-percent of computer science degrees were awarded to women. In 2014, less than 10-percent were." What's more, some public schools don't offer computer science classes. How are our wahine supposed to pursue a love of STEAM, and computer science if they don't have access to it? 
In 2018 of the 457 AP Computer Science exams taken by high school students in Hawai'i, only 29-percent of test takers were female! Why is this gender gap occurring, and what can we do to close the gap? As a hui of wahine computer science teachers, and advocates from Purple Mai'a Foundation, HawaiiKidsCAN, and 'Iolani School's Sullivan Center, we had some ideas on why the gap exists and how to close it. In our own classrooms and programs we see that wahine are interested and have talent, but there is a pervasive culture when going into higher learning or classrooms that do not focus on gender equity where wahine feel less supported than their male classmates.
At last year's event Joslyn Wong, CEO of Nanobyte Labs in Kaua'i asked if we can bring an event to her community. She shared with us that there are few STEAM opportunities for keiki in West Kaua'i, let alone empowering spaces for wahine who are interested in STEAM. We decided to bring Wahine Processing Power to Kaua'i because to truly close the gender gap there has to be access to programming. In bringing our workshop to West Kaua'i we hope to support Joslyn and Nanobyte Labs in creating a culture of wahine who are supported and feel empowered in STEAM fields.
The fact is: computer science is for girls – we are proud to share the highlights of Wahine Processing Power 2019!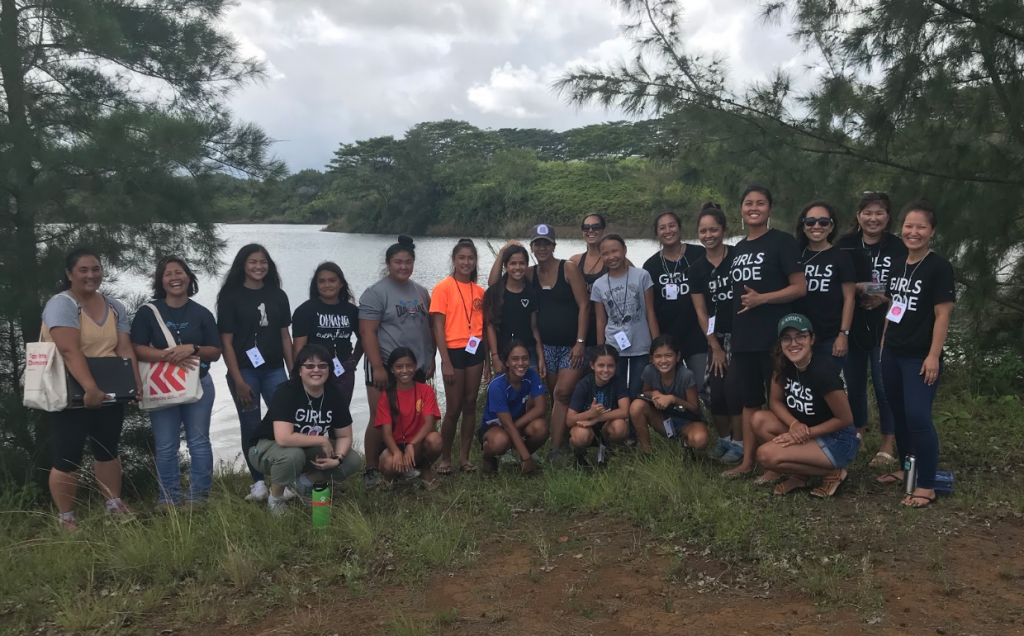 Now in its second year, our event built upon the work begun in 2018 and was a true community effort. We gave wahine the opportunity to empower themselves through coding exposure and networking with other wahine in the STEAM fields, while learning what it takes to connect technology to their 'āina and broader communities. 
We asked: How can wahine be creators and innovators of new technology to elevate their community voice and share their knowledge?
Over the course of two days, students, educators, STEAM professionals and community advocates from Kaua'i came together to explore this question and find answers that suit wahine's individual communities, and that allowed participants to connect coding to the world around them. 
Thanks to the generosity of Grove Farm Properties Inc., our participants – who ranged from ages 10 to 44 – were able to see first hand how computer science affects our everyday lives. We began the day with a tour of the Waiahi Surface Water Treatment facilities where  twenty percent of Kaua'i's water is purified. We had a chance to see the mainframes, and filters, all that goes into making water safe for consumption while still protecting the 'āina from which it comes! Seeing the tech behind the scenes of the treatment facility was a great chance to understand where computer science and ecology collide. After getting to know one another with a fortune telling icebreaker, we built and programed water sensors, collected data at the Kapaia reservoir, and learned to code graphs with python, and built websites with HTML. Most importantly, we saw wahine solidarity and community in a safe and empowering environment.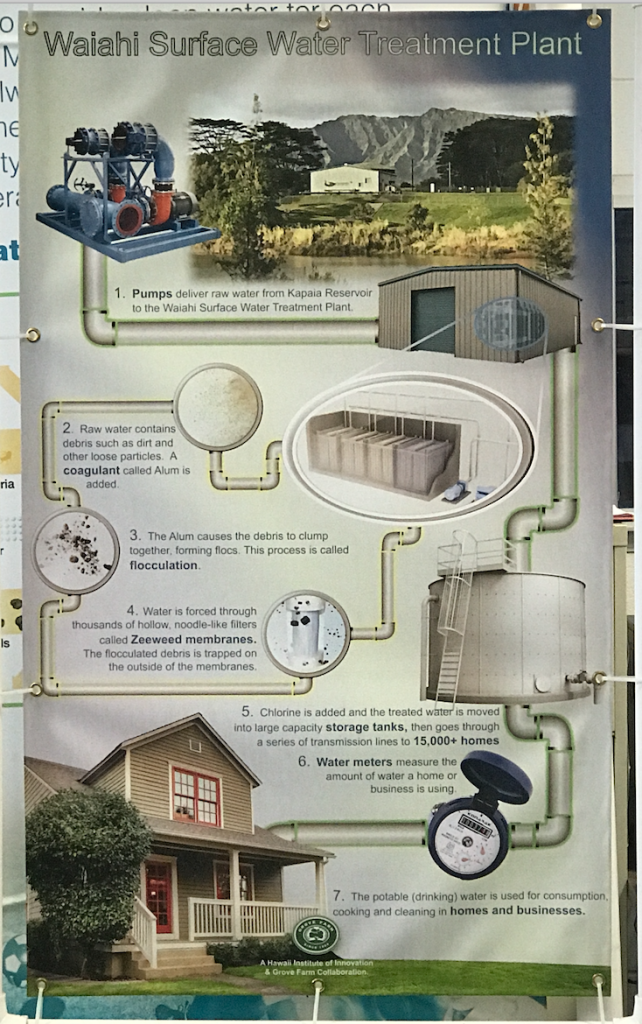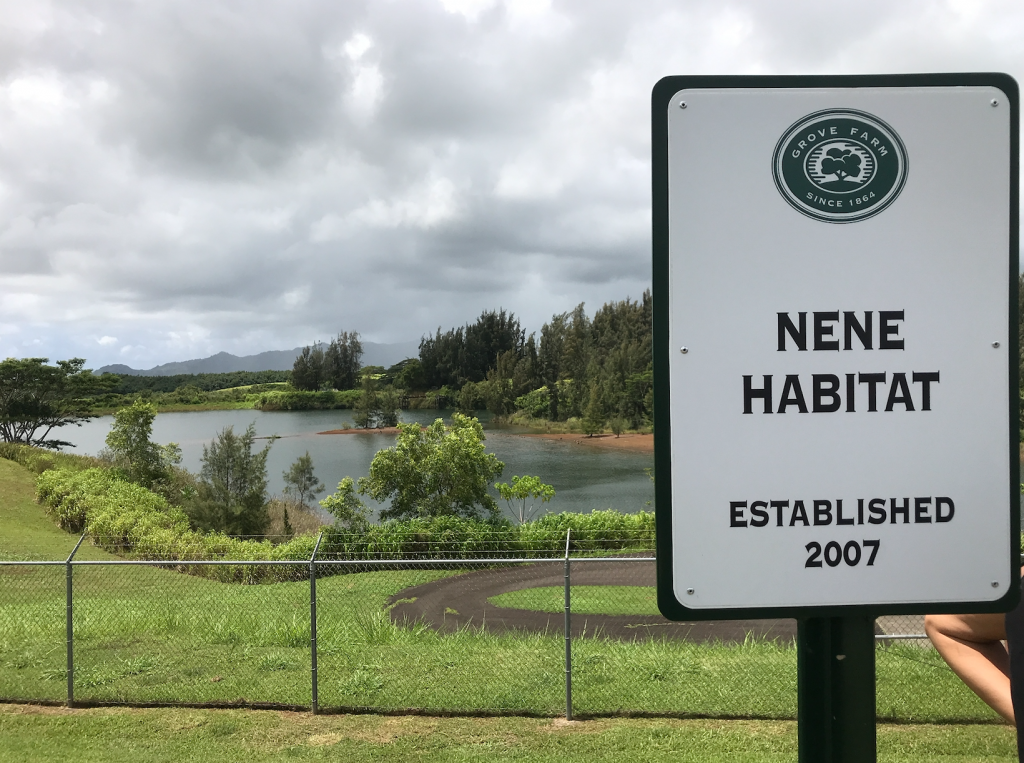 Ice Breaker 
WPP began with a fresh take on an old favorite, the fortune teller, to help us get to know one another and share stories of wahine who inspire us!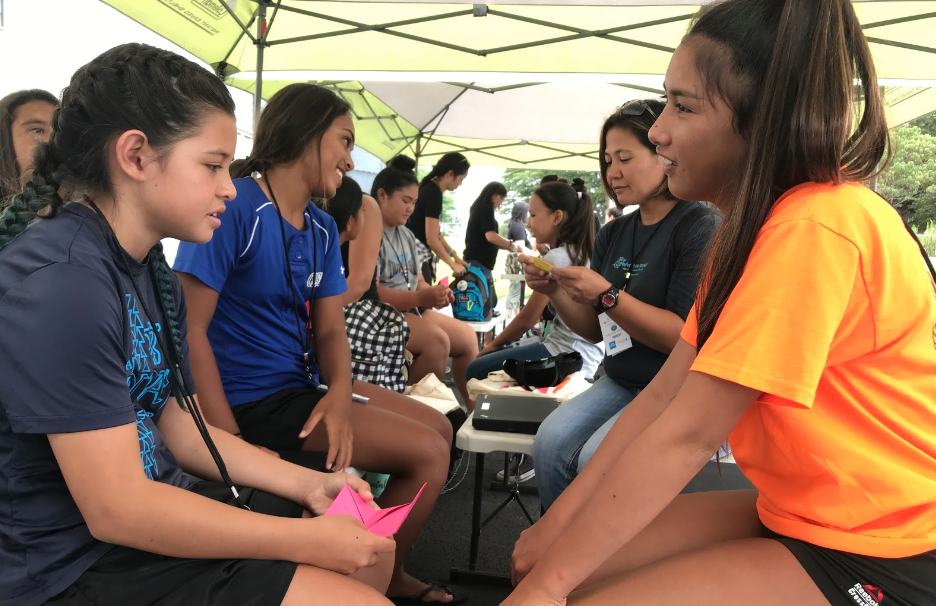 Building Water Sensors
In pairs, participants built water temperature sensors from Arduino Uno kits, and learned the frustrations (many iterations and troubleshooting) and joys of getting technology to work!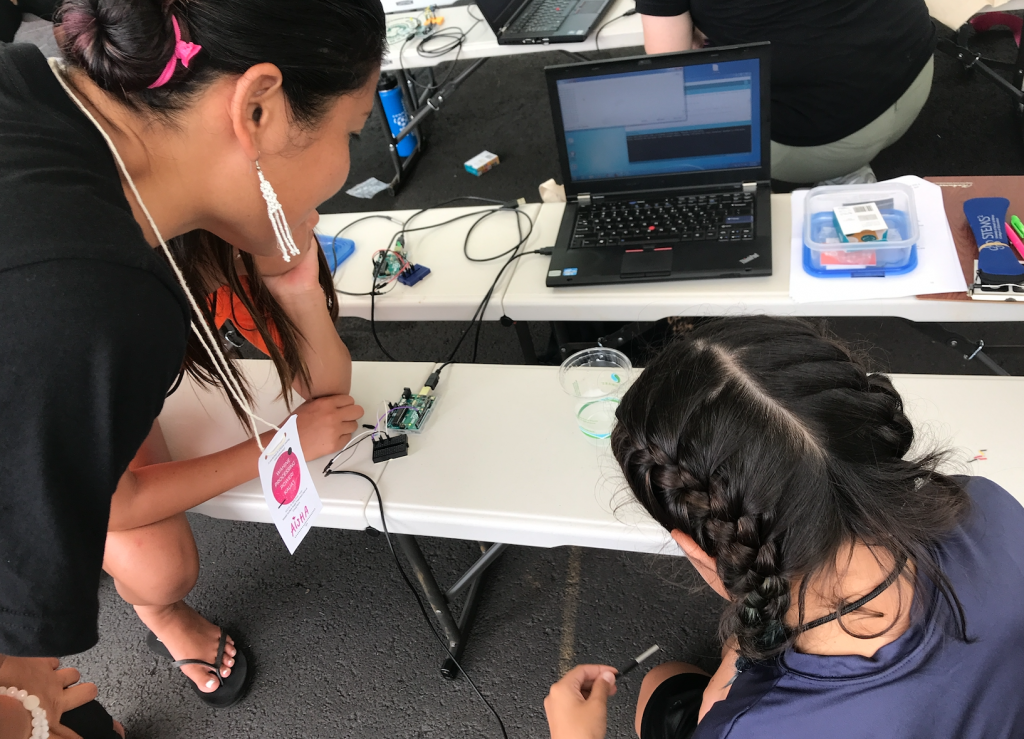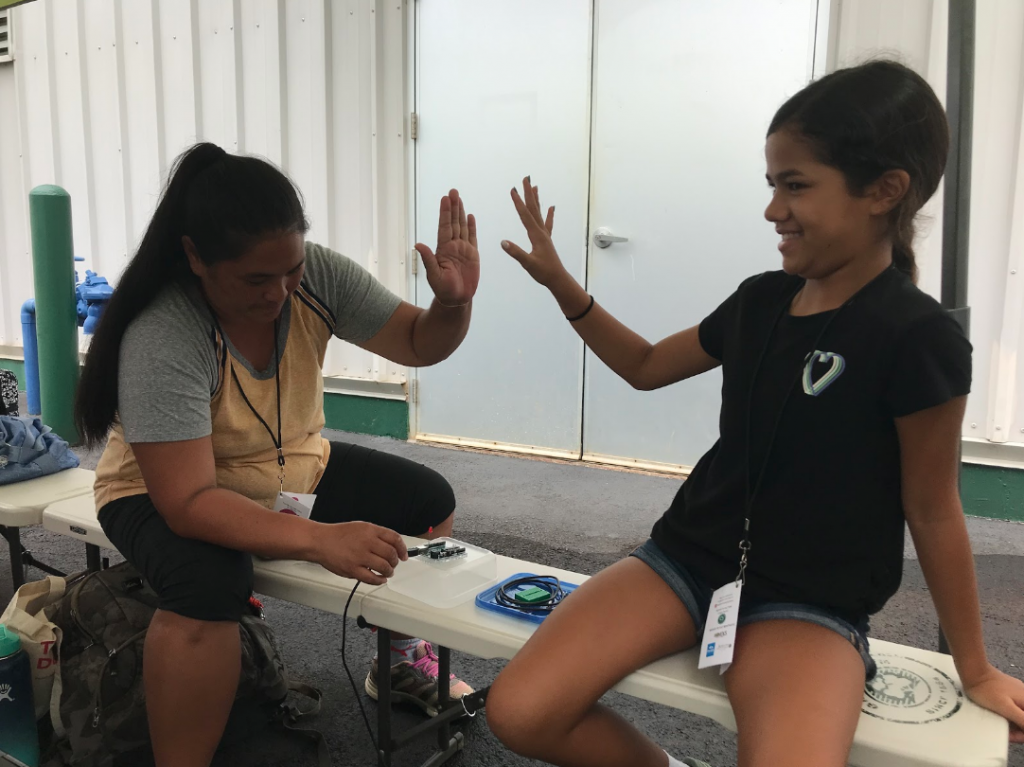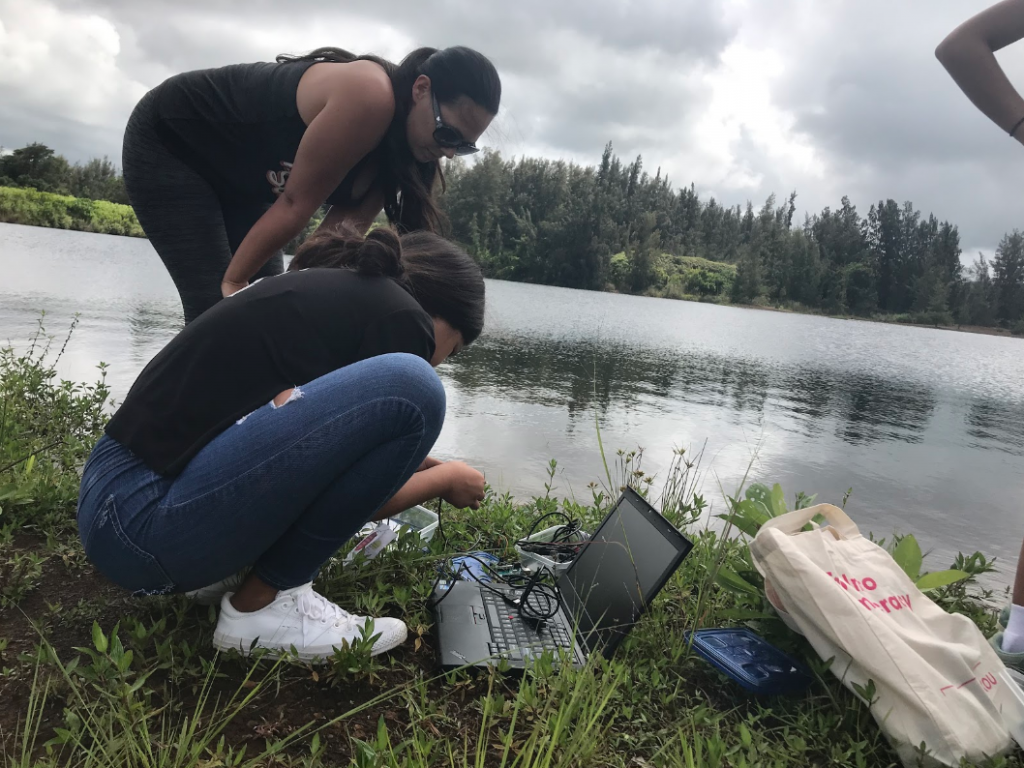 Coding Workshop 
Once data from Kapaia reservoir was collected, participants learned how to format it into a readable graph using Python coding language, then put that graph on a website they coded themselves!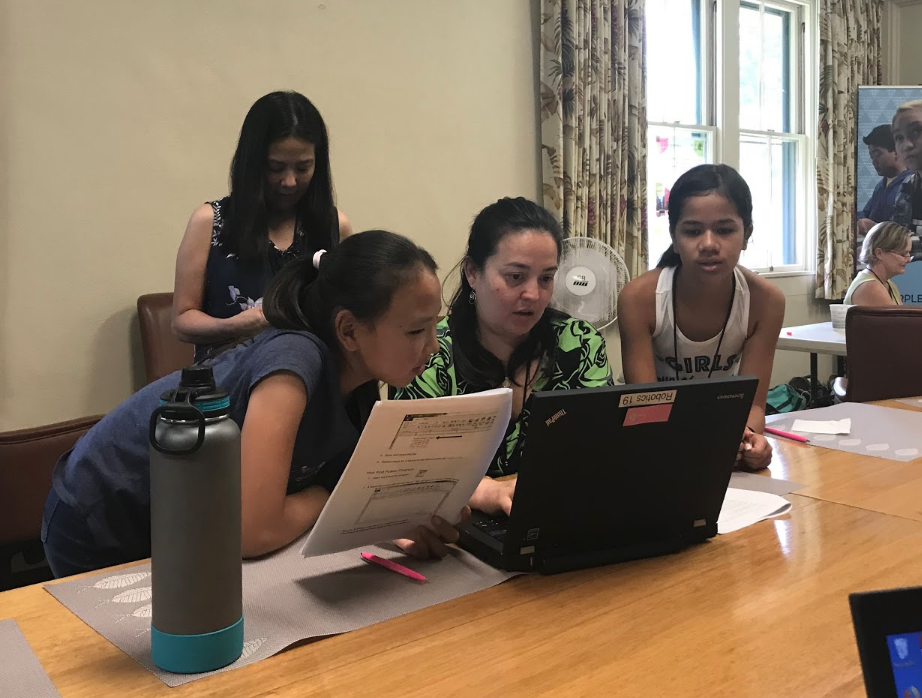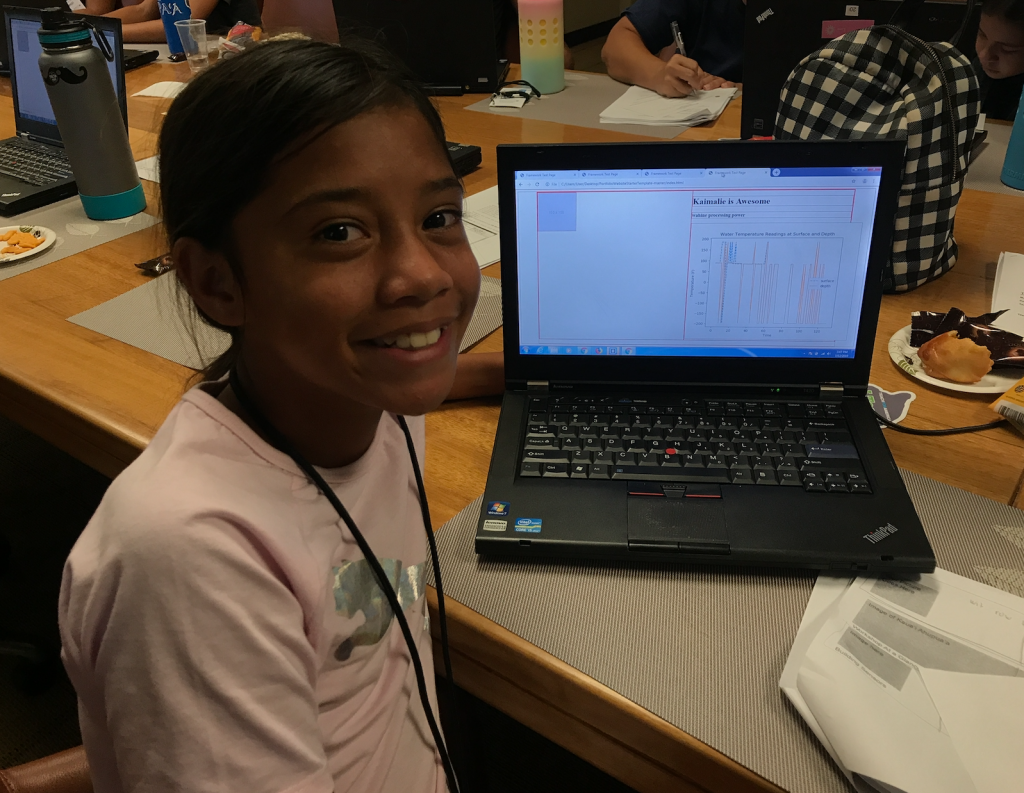 Speed Networking
Younger participants had the chance to hear the stories of inspiring wahine from their community and from neighbor islands and ask career and life questions!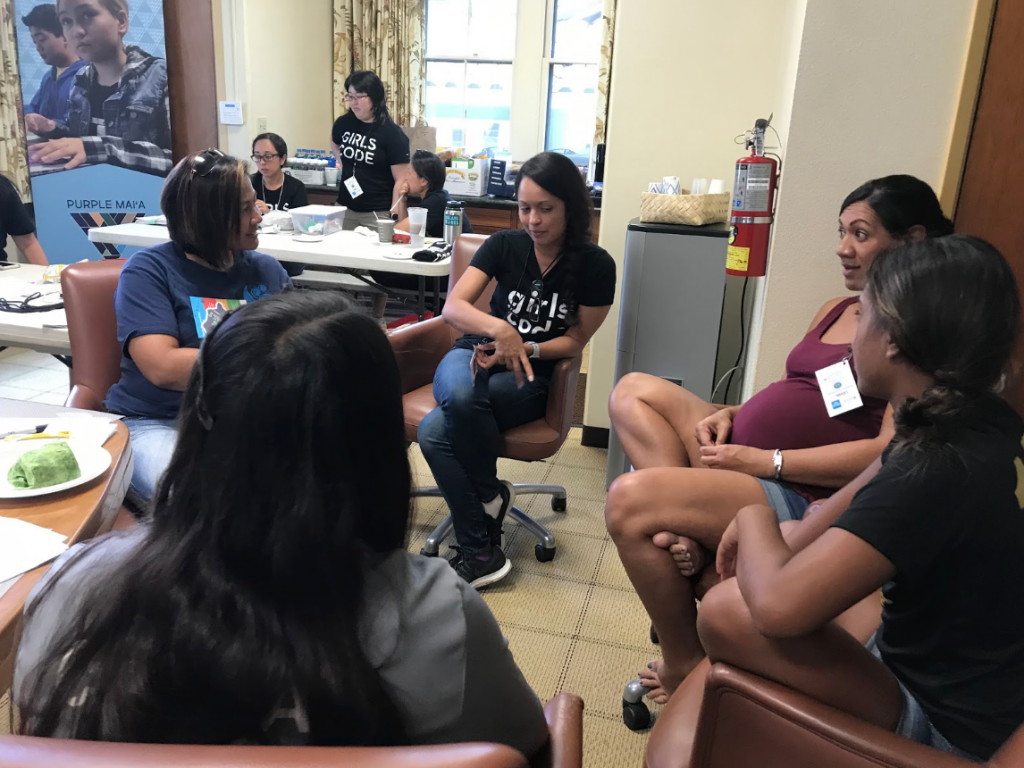 Over the two-day event, we heard many suggestions for closing the gender gap and bringing coding to our communities. Here is what some of our young leaders had to say: 
Girls should have as many opportunities to access computer science as boys

Meeting successful wahine, especially those that come from your own community, is empowering 

We want to create more chances in school for girls to learn about computer science!
As one of our panelists Berna Souza said as she addressed the wahine around her: "It doesn't matter where you're from – you can stand alongside anyone else if you want to be there." 
This event left us refreshed and inspired – it wouldn't have been possible without the incredible contributions of time, wisdom, and resources from our panelists, mentors, collaborators, and sponsors! 
A big shout out to our panelists and mentors: 
Joslyn Wong, Founder of Nanobyte Labs

Jill Baldemore, CEO of Teach for America Hawai'i

Sara Styan, Ph.D. President & CEO of Kaua'i Community Science Center

Berna Souza, West Kaua'i Social Worker 

Lindsey Bailey,

Teach for America Hawai'i

Lia Rozmiarek,

Teach for America Hawai'i
Mahalo to our generous sponsors: 
Women's Fund of Hawai'i

Strada Education Network

Alaka'ina Foundation
We know WPP is just a start, and that we have to work to build new systems that truly embrace and uplift wahine and other underrepresented peoples in STEAM. We work to promote the simple truth that everyone deserves the access and opportunities to actualize their dreams – when one wahine succeeds, her community succeeds with her.